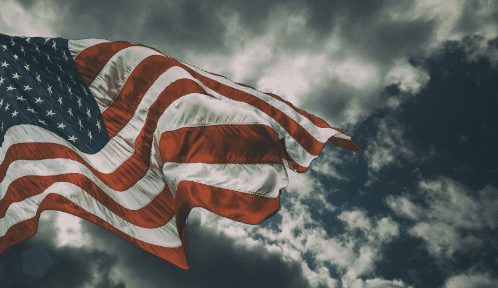 Sometimes the kid in me misses the good old days when things were freer. You know, when tykes could romp around the backseat without seatbelts and someone on the block always had a big bag of fireworks come Fourth of July.
The adult parent in me? Not so nostalgic.
I mean, forget fireworks. Sparklers burn as hot as a kiln. That isn't exactly common knowledge, but it's true. I'm pretty sure I don't want my 8-year-old running around the yard with a 2,000-degree glow stick.
If you're feeling the same way — meaning you want to have a good time this Fourth, but also want some family safety tips in your back pocket — you've come to the right place.
We've pooled our home safety wisdom and put together the seven tips you need for a fun, danger-free Fourth of July. This includes everything from tricks to keeping the prowlers at bay while you're out partying to sparkler safety and custom tattoos for the little ones (well, sort of).
Let's get right to it!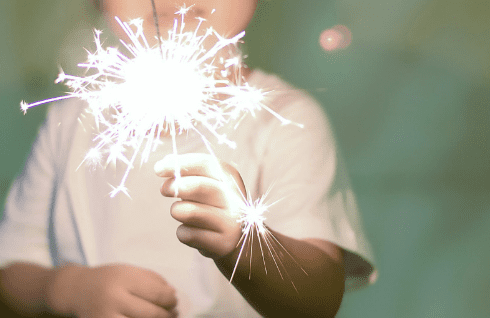 Just how dangerous are those fizzling fun sticks we loved when we were kids? Here are some sobering facts.
In 2020, 900 people went to the hospital with sparkler burns. About 20 percent of them were kids under 14.
Believe me, being the parent to outlaw sparklers at a block party might be tough, especially when the good times (and Sierra Nevada pale ale) are flowing. My advice? Stick to your guns here, because your common sense might save someone a hospital visit.
For a safer form of Fourth of July fun, head to the party store and pick up a bag of glow sticks. Kids love them (and they can't burn their faces or hands).
Fourth of July Safety Tip: You may think you're doing the town a favor by going around picking up unexploded fireworks after the fireworks show. But it's better to leave the clean-up to the experts. Those duds can go off at any time and seriously injure you.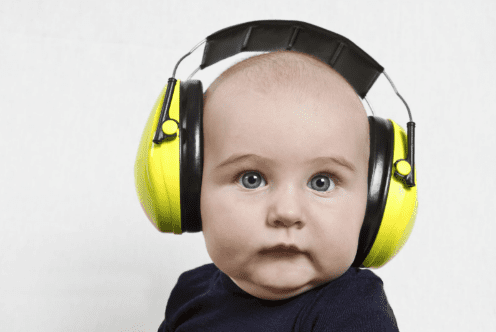 Ok, no one wants to transform their adorable 6-month-old into a miniature airport runway operator. But if the alternative is exposing them to eardrum-rupturing noise levels, I think a little Fourth of July protective ear gear is a pretty good choice.
And fireworks can definitely damage little eardrums, kabooming at up to 170 decibels. That's louder than a jet taking off and more than double the safe listening level.
A pair of noise-canceling earmuffs should work for kids under 12 years old. (Teenagers might not go for this look.) For young adults and adults with sensitive ears, a pair of earplugs or earbuds should do the trick.
Remember: Fireworks aren't fun for most pets. In fact, they're downright scary. So as much as you think old Bruiser loves the pyrotechnics, he really doesn't, and you should consider leaving him at home this Fourth.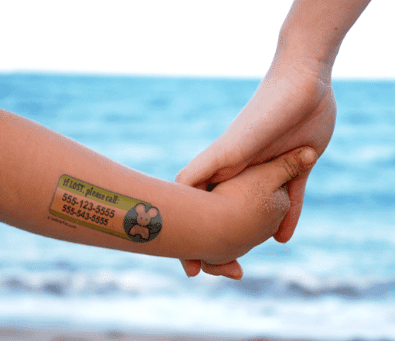 No, mom, not that kind of tattoo!
But here's the thing. You know how chaotic the Fourth gets. Whether you're at the beach or park, or you're throwing a block party, kids can get lost easily. And what if you've got little ones too young to remember where they live or know how to contact mom and dad?
I think you know the feeling.
Water-based ID tattoos are temporary "lost luggage tags" you put on your kids' arms. If your little mischief-makers ever do disappear in the crowd, another adult can help them find mommy and daddy pretty easily this way. Kids generally dig wash-off tattoos anyway, so you won't have any trouble persuading them.
You do need to send away for your ID tats (they're custom printed), so this isn't a last-minute solution. If ordering is too much of a hassle, write your own tags and stick them in your children's pockets. (This is my own alternative to tagging them with a Sharpie, which I personally never liked.)
Did You Know? To give you an idea of just how wild the Fourth of July can get for families, last year at Virginia Beach alone, 186 kids went missing. (Don't worry, they found their families again, but imagine the stress.)
Throwing a Pool Party? Appoint a Lifeguard.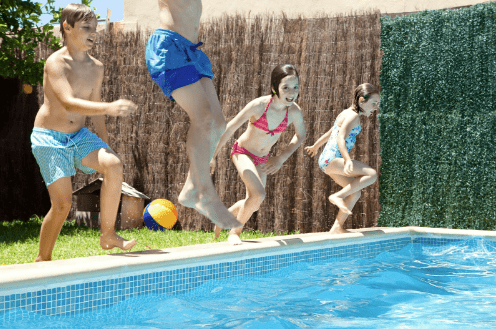 If there's one thing that goes hand in hand with Fourth of July fun, it's an all-day pool party. Pool parties rock, but when you throw kids, water, and partying adults into the same equation, you may be in over your head — especially if your pool's got a deep end.
There's a pretty easy hack here.
Channel all the safe parenting skills you learned in reverse from your freewheeling youth and nominate a "lifeguard." This could be Randy from two doors over. You could also set rotating shifts, divvying out 30-minute blocks to responsible adults. Just make sure there's one adult watching over the pool at all times.
Pro Tip: Pool safety isn't just for kids. Anyone can have an accident at a party. If you're having lots of folks over, you might even consider hiring an off-duty lifeguard. Check out the YMCA or your local pool for some names.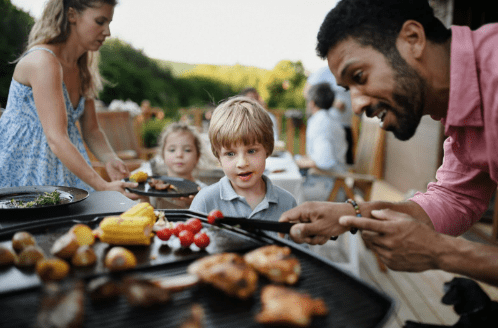 I'm not going to tell you how to take care of your grill, Dad. I know them's fightin' words. Just consider these general rules of thumb a refresher course on barbecue safety for what may be the most accident-prone day of the year. (FYI, grill fires wreak about $38 million in property damage every year.)
First off, if you've got a propane grill, make sure your gas line is in good working order pre-Fourth. (Find a good hiding place for the fire starter while you're at it!)
While you may get a little lax with grill safety on the average weekend, cooking with kids pinballing about the yard is a different beast altogether. So pick a quiet side of the deck or area of the yard and let parents know your grill is off-limits to anyone under 12.
Speaking of your Weber, never leave it unattended. And remember, even when you're done cooking, your grill isn't done grilling. It's still 400 to 600 degrees under the hood. So after you've cooked your last corn cob to perfection, cover your man oven and move it somewhere where there's minimum foot traffic.
Fourth of July Safety Tip: Really want to play it safe, Dad? Have a box of baking soda handy for grease fires. If you throw water on a grill coated with fat, you may burn your eyebrows off for Uncle Sam but you won't put out that fire.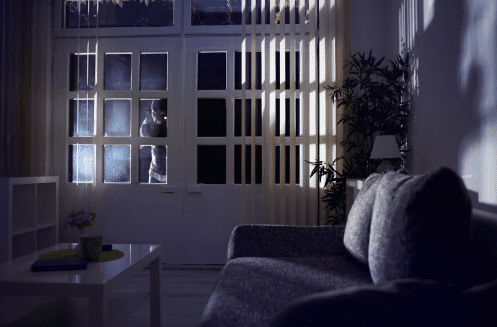 The Fourth of July is always a romp with plenty of crowds, noise, and celebration. Most of the celebrating faces in your orbit will belong to friends, family, and neighbors. But not always.
While we're watching the fireworks at the park or munching grilled hot dogs next door, thieves are casing our homes. So we advise making it as tough as humanly possible for them. (Think "Home Alone," but with modern devices like home security cameras.)
A simple doorbell video camera isn't that expensive and will make the vast majority of prowlers think twice about even stepping on your porch. Here are a few of the best budget doorbell cameras on the market today to get you started.
Or maybe the party's at your house and you have to consider the roving gangs of 5-year-olds who love going on reconnaissance missions to your garage? In this case, hook up a single Ring outdoor camera with motion sensor to put the kibosh on that kiddie mission impossible. As soon as your Ring detects a whiff of mini-monkey business, you get an instant alert to your phone.
Don't Get Behind the Wheel if You've Been Drinking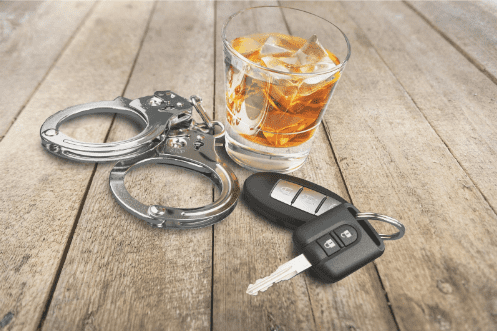 This is probably the oldest "tip" in the book, but it's worth reconsidering if only because the Fourth also happens to be one of the deadliest days of the year for drunk driving fatalities.
Friends don't let friends drive drunk, folks — not even around the block.
If you're at a party and in no shape to drive home, our advice is to call an Uber or Lyft. Traveling in a group? Appoint a designated driver. If it's just you and the fam, same deal.
We've left this tip for the end because it's probably the most serious bit of advice on this list.
Protecting your home and your identity — and all the little precautions you take to make the Fourth safer for your family and the families around you — won't amount to anything if you risk it all by getting behind the wheel when you're not good to drive.