Maintaining Air Quality During a Wildfire
In many cases, wildfires burning an hour away or even many hours' drive from where you live can affect you. They may compromise the air quality in your town so severely that officials alert you not to venture outside.
In many cases, the smoke and pollution from wildfires can be just as dangerous as the flames. A study published in The Lancet Planetary Health estimates that at least 33,000 people die yearly around the world from pollution caused by wildfire smoke. Those most at risk are children under nine and adults over age 80.
Given the grave danger of wildfire smoke and pollution, here's how to protect your family from breathing low-quality air.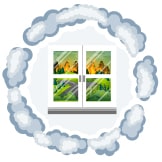 Keep all windows and doors closed.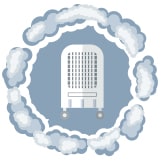 Use a portable air cleaner to keep the air quality in your house as high as possible.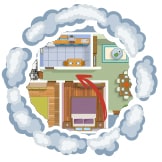 Spend much of your time in a room or rooms where air from outside doesn't filter in.
Keep your pets inside as much as possible until the air improves. Be extra careful with those who are elderly, pregnant, or young. Definitely don't force dogs to keep up if you're jogging or biking. They should go on short walks only for bathroom purposes. In addition, make fresh water plentiful for your pets.
Birds in particular are susceptible to airborne particles. Keep them inside, and monitor them.