How to Dispose of Unused and Expired Medications
Medications, including expired pills, are an oft-overlooked item to never flush down the toilet. These meds and what's inside them end up in drinking water across the country. For safe disposal, seek out local organizations that collect expired and unused pills. You can also mix the pills with coffee grounds, kitty litter, or something else that'd keep them from being eaten by children or animals sifting through trash.
How to Dispose of Kitchen Waste – Grease and Oils
Instead of pouring grease and oils from your cooking down the drain, you can compost them for your home garden. That said, too much grease can lead to low-quality and smelly compost as it can block oxygen from breaking down the compost properly. A lot of grease in your compost pile can also attract animals. Another option is to find local programs that accept your kitchen waste for recycling since grease and oil can be converted into biofuel. The easiest option is to pour the grease and oils into sealable containers such as old coffee containers or milk jugs and throw them out with your regular garbage.
Ways to Reduce Usage of Destructive Items
Many household items can end up causing damage to your plumbing, the municipal water treatment plant, and the environment. Below are ways to reduce the usage of various items that cause problems when put down the drain.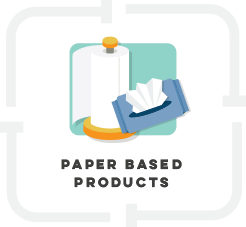 Paper-based products such as paper towels can be harmful. They should go in the trash or compost pile, never down a drain or pipe. Try replacing them with rags, towels, and other reusable products. To reduce the use of flushable wipes, try a bidet.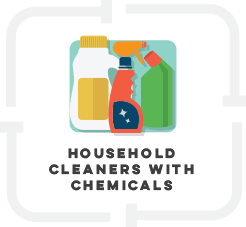 When you buy household cleaning supplies, look for the EPA's "Safer Choice" designation. Compare which chemicals are used and which are less toxic, or can be treated by your water treatment plant to not cause harm to the environment. More cleaners these days are green/eco-friendly and made with enzymes, oxygen, and citrus. Also, instead of using chemicals to open up a clogged drain, try using a metal snake.