When in Doubt, Throw It Out
Curbside recycling can be problematic. This is partly because of good intentions gone awry. If an item could possibly be recycled rather than sent to a landfill, many folks toss it into the recycling bin. Such actions often end up costing thousands of dollars or more per occurrence, and incidents are more common than you may think. For example, a University of Florida study found that 25 percent of recycled materials were contaminated. Here are some common items that are incorrectly put into recycling bins: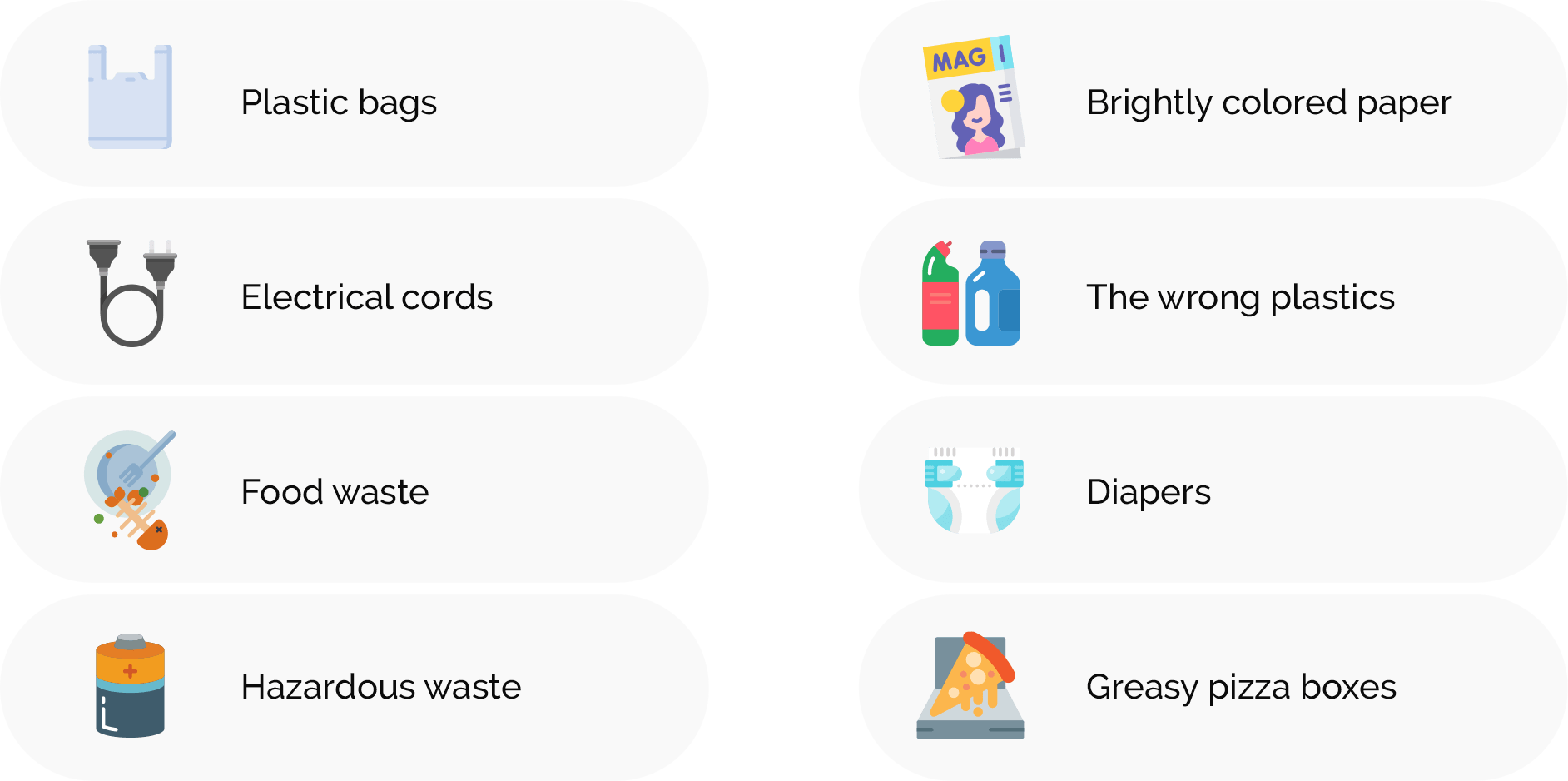 Even frozen food boxes are common contaminants despite being made of paperboard. The paperboard is frequently coated with plastic, which prevents the paperboard from breaking apart during normal recycling procedures.
Additionally, individual cities will have different guidelines for the types of items that can be recycled, and this creates confusion. If people move or even visit other cities, they may put incorrect items into the recycling and increase contamination.
What happens when a contaminant enters the recycling stream at a facility? It depends on the contaminant. For example, plastic bags tend to stick to shafts and axles, jamming machinery and putting workers in danger. Likewise, cords and tanglers often cause jams. Workers expend a lot of time and energy to take machinery apart and put it back together. Contaminants such as dirty diapers and syringes potentially endanger workers' health and must be taken out (more wasted time). If a load has too many contaminants, nothing gets recycled. Instead, the load is simply sent to the landfill.
Trying to recycle the wrong materials can cost thousands of dollars per mistake and result in far more items getting trashed rather than recycled. If you are in doubt about whether to recycle something, just trash it. Alternatively, you could look up your local guidelines, if feasible. The table below details common curbside recycling mistakes and what folks can do instead.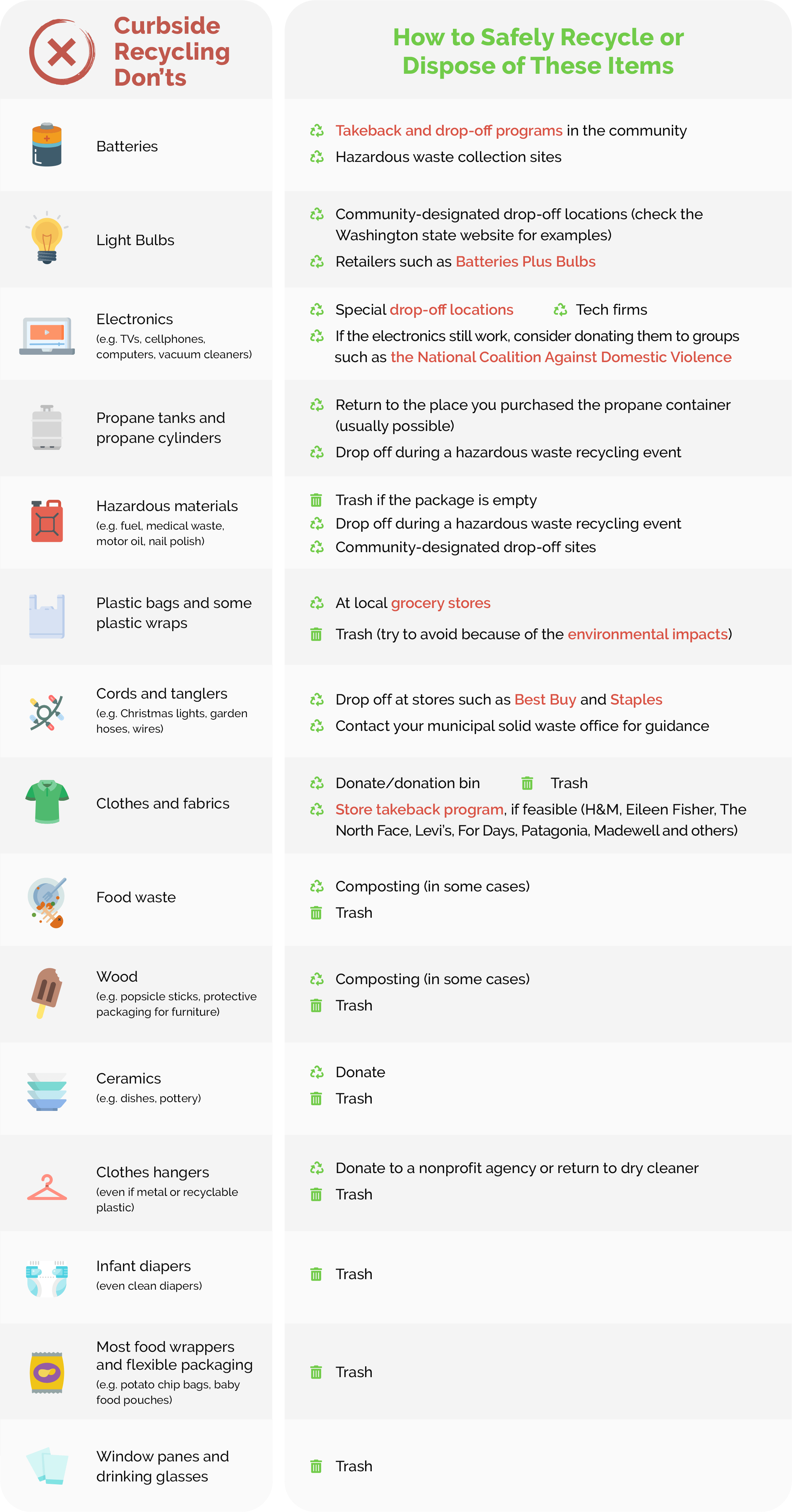 Regulations for large plastic items such as laundry baskets and children's playsets can vary widely by community. Check your area's guidelines.
Important: Do not put your recycling in a plastic bag unless you live in a place that has an approved program. Open paper bags are OK.