Bathroom Germs, by Surface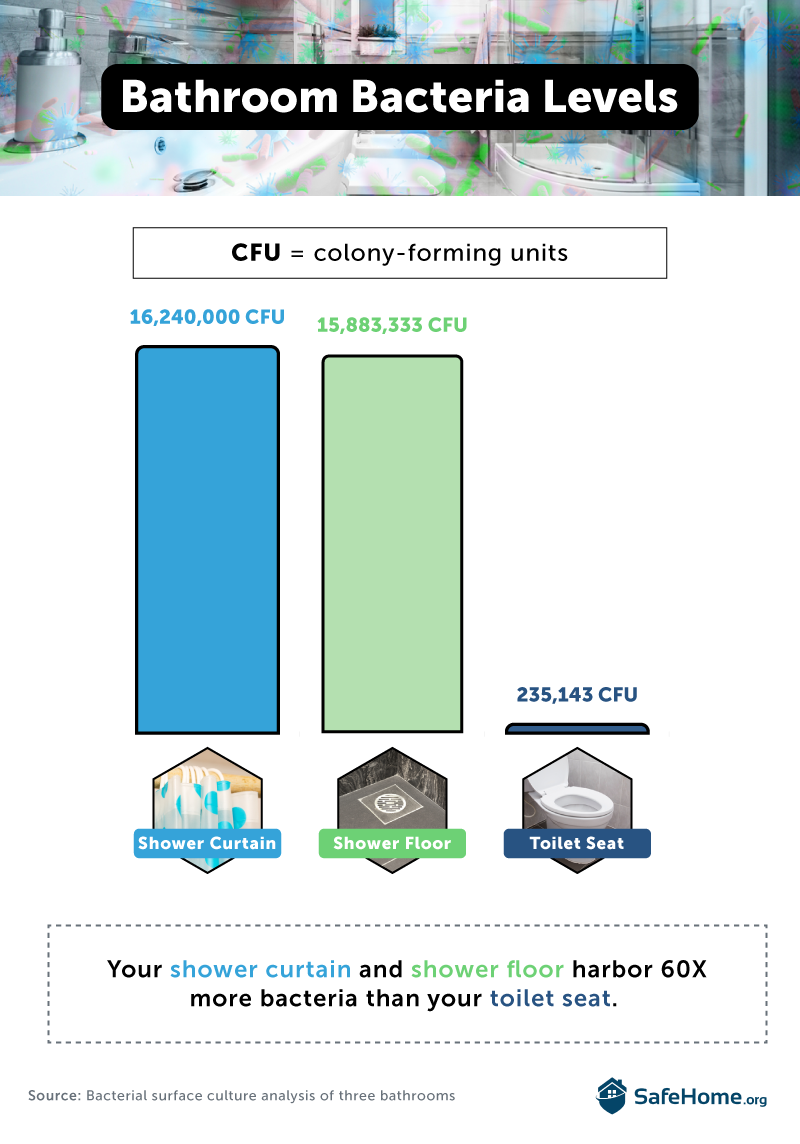 Toilets may seem particularly repugnant, but they don't even come close to the shower in terms of germ concentration. In fact, our swab results revealed astronomically high bacterial counts from two shower components: the curtain and floor. Most people are familiar with warnings about fungi or bacteria lurking in public showers, but our findings make shower shoes seem like a prudent precaution in one's own home. It's not entirely surprising that germs thrive in a wet environment, however: Moisture is a prerequisite for bacterial survival and growth. Which other bathroom surfaces provided germs a happy home?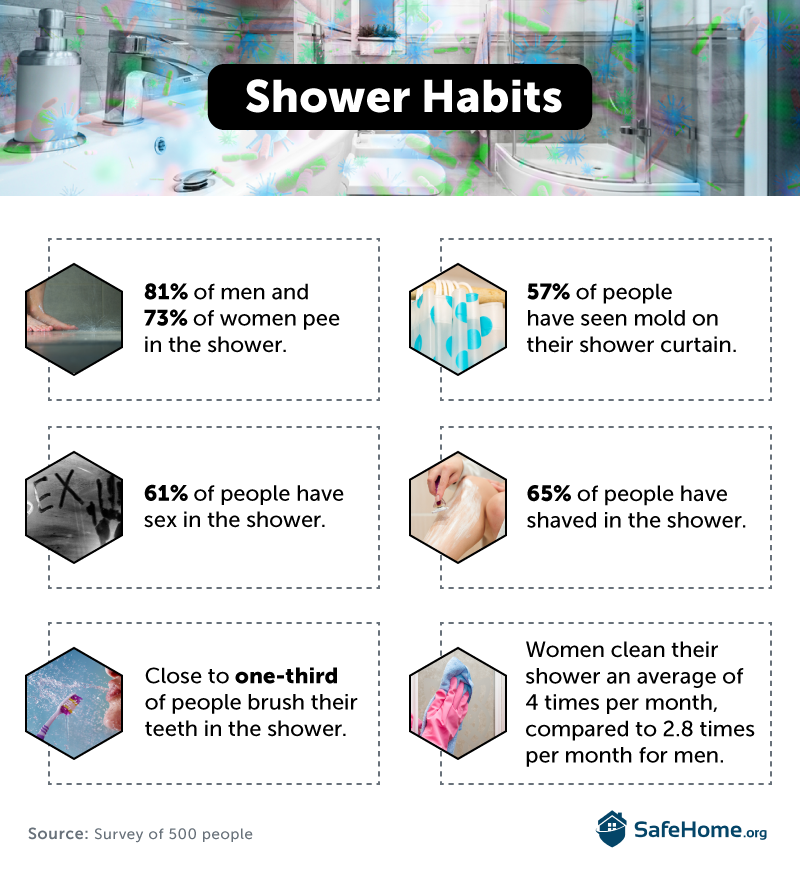 Recent studies have found alarming substances nestled within toothbrush bristles – including fecal matter that apparently wafts through the air once we flush. But our findings suggest the toothbrush handle may be where bacteria truly flourish, with more than 12.6 million colony-forming units (CFU). Although the handle never exactly enters our mouths as we brush, it doesn't get rinsed off after every use, either. Plus, toothbrush handles enjoy extended contact with our hands, which are prime bacterial real estate in their own right. By some scientific estimates, each human hand is home to roughly 150 species of bacteria.
Interestingly, though, other surfaces we touch frequently had relatively few bacteria. The faucet and interior door handles had only a fraction of the bacteria found on the shower curtain or floor. That doesn't mean you can throw caution to the wind with regard to these surfaces, however – especially when you're in a public restroom. Experts still advise using the paper-towel-to-turn-off-the-faucet trick and doing the same with the interior door handle as you exit.