Current Cost of Homeowners' Insurance
The cost of home insurance varies based on many factors related to the home, homeowner, geographical location, and house size. On average, we found that American homeowners pay $1,584 yearly, or $132 per month, for homeowners' insurance.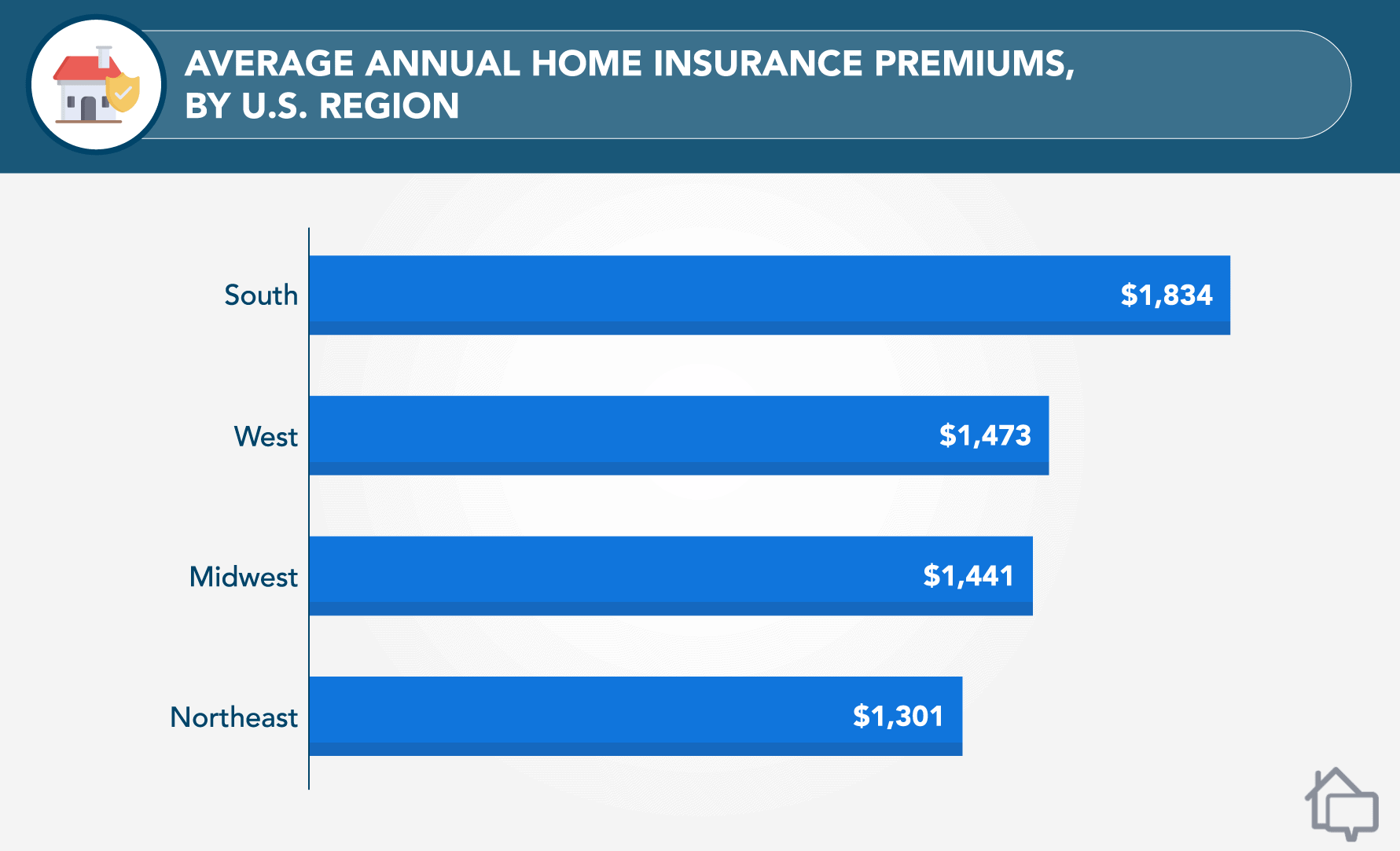 Recent hurricane activity has undoubtedly affected the rising premiums in the South. Jim Donelon, Louisiana's state insurance commissioner, says losses from Hurricane Ian could reach $25-$40 billion, a massive hit to the reinsurance marketplace. Inflation in the costs of construction materials adds to the problem. Overall, inflation impacts home insurance, as claim payouts cover personal items and other amenities such as temporary housing.
The popularity of swimming pools, especially in warm climates such as the South, could also be a factor in rising home insurance premiums. Homes with in-ground swimming pools pay 40 percent more on their premiums than non-pool owners. This is because of pools' inherent risks, such as injuries and drownings.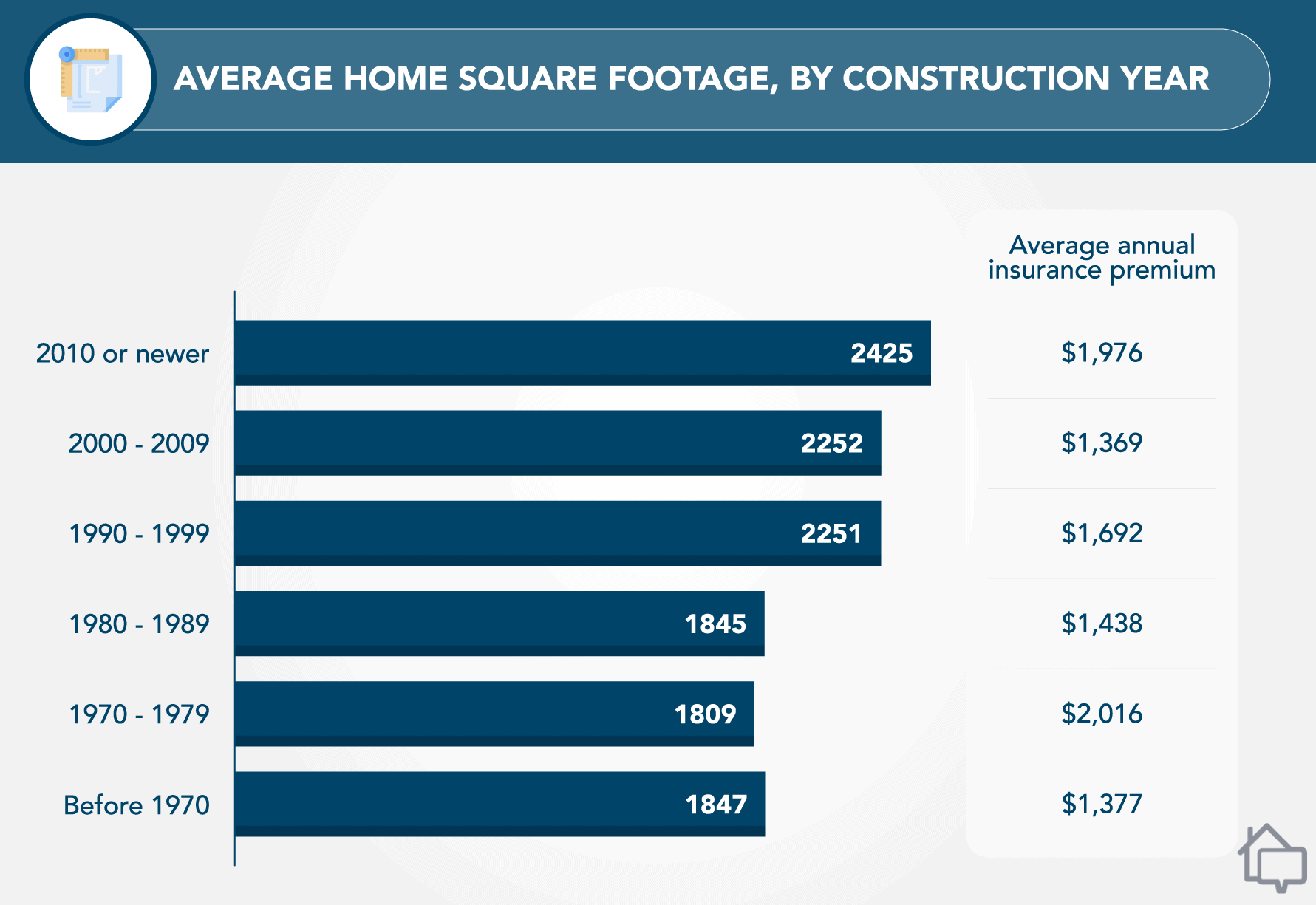 The average home size has increased over the last several decades, contributing to growing premiums. The average size of a family home in 1970 was around 1,800 square feet. Today, the typical home is approximately 2,400 square feet. Larger homes cost more to repair or rebuild, so they tend to have more expensive premiums.
The construction materials used in homes also impact the cost of insurance. Though concrete homes are strong in the face of fire and weather, significant problems can occur during installation that can cause instability. Furthermore, concrete walls and foundations can erode or develop cracks. It costs five to 10 percent more to build (and replace) a concrete home than a wood-framed home. This is why these homes cost more to insure.