What is a VPN?
Not exactly sure what a VPN is? Consider this a crash course for you…
VPN is short for "Virtual Private Network." This form of software was first made popular in the late 1990s and early 2000s by organizations looking to protect their data while employees worked remotely,1 but they've been exploding in popularity recently as data breaches and identity theft incidents have become rampant and people are becoming more aware of just how exposed they are online.
FYI: The first "VPN" as we know it can be traced back to Microsoft in 1996, when employees developed the first peer-to-peer tunneling protocol, or PPTN.2
VPNs work just like any other computer program. You install them on your device, switch them on, and they go to work (so far, so simple). Some are more complicated than others, as many offer advanced features and settings. And like any product, some work fantastically while others aren't even worth the download. But understanding how they work and which service is right for you is exactly why we're here.
How Does a VPN Work?
To understand how a VPN works, you have to know a little about the architecture of the internet. In very simple terms, the internet as we know it is a network of connected devices. Every device that has internet capability is assigned an IP address that helps identify data and send it to the right place.
On the unsecured internet — which is really a vast sea filled with pirates — your IP address is visible to anyone who cares to find it. And in the right hands, your address can be used to collect all sorts of information about you.
FYI: Oftentimes it's relatively harmless when your IP address leaks (you might see more targeted ads, for instance), but bad actors can also use it to gather your sensitive information to sell and trade on the dark web.
Enter the Virtual Private Network…
With a VPN, your data is encrypted — meaning it's all scrambled up — and sent from your computer through a secure tunnel to a server operated by your VPN provider where it is then reassembled. Since your data exits there, your actual IP address is hidden, and since it's encrypted in transit, it makes it much harder to trace who you are and what you're doing online.
In other words, a VPN is the next best thing to an invisibility cloak.
Is a VPN Really Necessary?
It's an interesting question, and it's one you have to weigh with another question: How much do you value your privacy? If you're online and not using a VPN, you have to assume what you're doing is being watched. Now does that mean there's always a hacker waiting to nap your banking information every time you check your email? No, but you can't completely discredit that potential, either. Do you really need a home security system? Hopefully not. But you'll be happy you have one the night a burglar tries to break in.
FYI: A VPN alone might not be enough to protect you from every cyber threat out there, but by adding a VPN to an already robust cybersecurity protection posture, you're going to be in a much better position to thwart attacks.
So remember, VPNs are not a silver bullet. If someone directly targets you, they may still get what they're looking for if they put in enough effort. The point is that a VPN, coupled with other cybersecurity systems like antivirus software and malware blockers along with solid digital security habits like creating strong passwords and avoiding sketchy areas of the internet, will make you far less likely to fall victim.
In the world of cybersecurity, you never want to be low hanging-fruit, and a VPN will go a long way to putting your "fruit" out of reach of no-good fraudsters.
Are VPNs Hard to Use?
In the early days of the internet, VPNs used to be a little unwieldy. They were difficult to set up and understand, and the only people using them were the people who really needed them. Today, however, that's not the case at all.
Most VPNs on the market today are extremely accessible and user-friendly. Even if you don't consider yourself to be tech savvy, you can still enjoy the protections offered by a VPN service. While the average user might not want to get too deep into the advanced functions and settings of their VPN — if you can download a program and flip a switch to "on," you can work most VPNs.
FYI: The best VPNs available today (including most of our top picks above) are surprisingly user-friendly. Seriously … they're plug-and-play simple.
How Much Do VPNs Cost?
Simply put — not that much. There are plenty of free services out there, although those are usually ways to introduce you to a provider and convince you to purchase a subscription plan further down the line. There are also open-source VPNs out there, but these are usually a little complicated and can be buggy. If you're looking for a solid, secure, reliable service, you're more than likely going to have to pay for it.
The good news, though, is that VPNs are extremely affordable. Most services offer a suite of protections on a month-to-month basis — usually between $10 and $15, and then offer savings if you sign up for longer subscription durations. These savings can be pretty significant, too. If you sign up for a year or two, you might end up paying around $2 or $3 per month. Not bad when you consider the potential cost of your identity being stolen or your bank account being drained.
Did You Know: Most VPNs offer some sort of money-back guarantee on their longer-term subscription plans. The most common duration we've seen is a 30-day risk-free trial period.
What Features Should a VPN Have?
Since there are so many VPNs coming to market and jockeying for position, they're all trying to bring a little something different to the table. Some focus on speed, others focus on privacy. Some offer streaming optimizations, others focus on torrenting. Keep in mind there are a few things that all VPNs should have, though. Here's what to look for when making your decision.
No Log Guarantee
Also sometimes called "zero-log," this means the VPN will not collect any information transmitted through their network. The whole point of a VPN is to increase your anonymity online, so you want to make sure you're using one that doesn't collect your personal information, your browsing habits, what you're downloading, or who you're corresponding with.
Kill Switch
This is an important function of any worthwhile VPN. With a kill switch engaged, the VPN will terminate your internet connection if the VPN service is interrupted for any reason (comes in handy if you ever work remotely at a cafe or the airport). A kill switch prevents your real IP address from ever becoming exposed. And thankfully, the best VPNs have one.
Large Server Network
You always want to select a service that offers a large network of servers. This will not only ensure your speeds won't suffer while using the VPN, but it will also give you more options on where you want to route your traffic. The larger the network, the less crowded it will be. For context, some of the larger VPNs have thousands of servers in hundreds of countries — those are the ones you're looking for.
Support for OpenVPN
VPNs use numerous encryption protocols; these are essentially the language the VPN is speaking. You want to select one that has support for the most common and most secure protocol out there — OpenVPN. OpenVPN has been around for about 20 years, and it's always improving.
A Mobile App
You're most vulnerable when you're connecting to networks you're unfamiliar with, so it's critical that your VPN has a mobile version that's easy to use and secure. You never know who's on a public Wi-Fi network with you — they might be up to no good.
What Are Some Advanced VPN Features?
There are countless advanced features offered by VPNs, and a lot of them are use-case-specific. Generally speaking, though, there are a few interesting functionalities offered by some of the better VPNs on the market that you might want to look out for.
Multi-VPN: This is called a lot of different things by a lot of different services, but it always essentially does the same thing — routes your traffic through not one, but two VPN servers. While this makes it much harder to trace your data back to the source, also understand that switching this function on will likely decrease your speed significantly.
Geographic Protections: Again, different VPN services brand this function differently, but it always works on the same principle. Countries with extreme internet censorship like China, Saudi Arabia, and Russia actually have the ability to scan for VPN protocol traffic and terminate connections. With geographic protections in place, the VPN will obfuscate your data even further, making it much harder for these regimes to detect.
VPN into Tor: If you're looking for the absolute most secure way to browse the internet as an average consumer, using a VPN coupled with the Tor network is the gold standard. A handful of VPNs on the market today are configured to work with the Tor browser which allows access to the internet via onion browsing, which bounces encrypted traffic off of numerous endpoint nodes. It's a little too technical to fully explain here, but suffice it to say, this is probably the highest level of security you can get.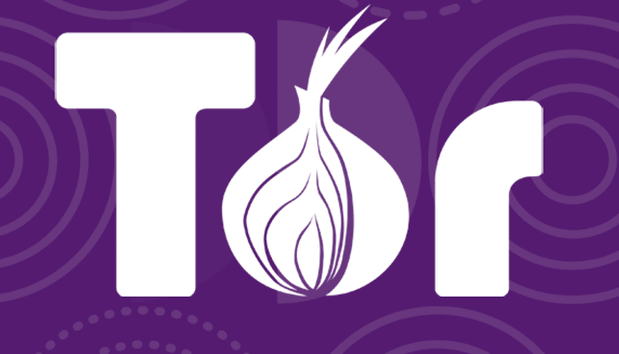 Did You Know: Onion routing, the method by which Tor operates, was developed in 1995 by engineers at the U.S. Naval Research Lab to create internet connections that don't reveal who is talking to whom.3
Do Streaming Services Work With VPNs?
Not all streaming services are created equal, and they can differ wildly based on where you're located in the world. A lot of folks use VPNs to have unfettered access to their preferred streaming platforms' media libraries by spoofing their location. Want to watch American baseball while you're on vacation this summer in Europe? A VPN can help you do exactly that.
Be aware, though, as some streaming services are catching on to this and blocking standard VPN traffic. If you're serious about your streaming, you should look for a service that optimizes its servers for watching media.
Can I Stream Netflix with a VPN?
Truth be told, it's kind of a gamble. There are a lot of services out there that claim to unlock Netflix's international libraries, but a few years ago Netflix really began cracking down on users accessing their services with a VPN. What works today might not work tomorrow.
That said, most VPNs don't exist in a vacuum, nor are they static. They're constantly updating and tweaking their configurations and offering new protocols that can bypass restrictive networks. By selecting a VPN that offers streaming optimizations, you're more than likely going to be able to access everything Netflix has to offer.
What Is Torrenting, and What Does it Have to Do With VPNs?
When you download something from the internet by traditional means, the file is usually coming to you in its entirety from one server location. Torrenting, on the other hand, is a little more complicated.
Using this type of download, a large file is broken up into tiny parts, called packets. Instead of downloading one large file, you download a "tracker," which is essentially a map of where to find the packets across the network, and instructions on how to alternate the location you're downloading from.
Think of it like this — rather than buying a sandwich from one store, you're getting the bread, the meat, the cheese, and the toppings from different places. No one store really knows you're making a sandwich, and you're putting it together back at your house. This is a really simplified explanation of torrenting, but should help illustrate it conceptually speaking.
Now, there is nothing inherently wrong with downloading in this way, but many of the files downloaded by torrenters are copyright protected — like music, movies, games, and software. While there's a lot of legal gray area here, and a ton of online debate surrounding this, make no mistake: downloading copyrighted material is against the law.
Now, what does this have to do with VPNs?
It's pretty simple, actually. Some ISPs and governments block known torrent sites, and VPNs can help you access them. Additionally, there are several services on the market that offer optimized servers for torrenting. While there are certainly legitimate, legal uses for these sites, just be careful you don't wind up in legal hot water.
Can I Be Tracked Using a VPN?
While there have been cases of authorities tracking down VPN users engaging in illegal activity, we can't come up with an example where this was done by matrix-level hacking. It's usually a lot more mundane — like a law enforcement agency subpoenaing the records of a VPN service and internet service provider logs and cross-referencing other known pieces of information.
FYI: There have been cases of "no-log" VPNs being so in name only, and actually working with government agencies when asked to reveal their clients' data. Always be sure you go with a reputable service, ideally one that's been through a third-party security audit.
For all intents and purposes, you can't be tracked while using a VPN. You can be found out later, though. That's why it's extremely important to read your VPN provider's privacy statement to understand exactly what they're keeping track of and what jurisdictions or authorities they're beholden to.
Are VPNs Illegal?
In most countries, no. VPNs are perfectly legal. VPN use is restricted in some countries where the internet is highly regulated like China, Russia, and Iran, but even then the laws are pretty unclear, and very few people have ever been prosecuted for their use.4
Of course, what you do while using your VPN might be against the law. Downloading copyrighted material, for instance, is still a bad idea; and if you're using your VPN-into-Tor functionality to access the dark web to do things you wouldn't want your mother to know about, you can still get into a lot of trouble.
If you just want to use your VPN to stay safe online and maybe watch some Canadian Netflix every now and then, you're 100-percent legally within your right to do so.
Who Uses VPNs?
It's not just tech nerds and privacy hawks. All kinds of folks use VPNs these days. In fact, their popularity is quite literally going through the roof. Some estimates show about 31 percent of consumers are currently using a VPN to access the internet, and about half of those folks say they're using their VPN to remain secure on public Wi-Fi.5
While most people using VPNs are only doing so to shore up their online security, there are plenty of folks who need VPNs to remain safe like journalists, organizers, and activists in countries where the internet is heavily censored and regulated. Make no mistake, online privacy is a really flimsy thing, and it's up to all of us to fight for a free and open internet.
FYI: There are some VPNs that take the fight for internet privacy very seriously. Through their Internet Freedom Hub, TunnelBear has handed out about 20,000 free accounts to activists and journalists across the globe, for example. They also offer student discounts and resources to help keep the internet free and open.
Do I Need a VPN?
At the end of the day, your online security is up to you, and it's your call if you think you need a VPN or not. However, there are several scenarios in which we'd strongly suggest using a VPN — either for your own safety or to have better access to online tools and entertainment. Here's a short list of internet activities to consider.
You Often Use Public Wi-Fi
If you find yourself working from cafes and other public places, we recommend investing in a VPN. You never know how secure that network actually is, or who you're sharing it with.
You Handle Sensitive Data at Work
Data breaches occur for a number of reasons, but the most common involve human error. If you regularly handle items like social security numbers, payment information, or other pieces of personally identifying information, you should be using a VPN.
FYI: As remote work is becoming more mainstream, many IT departments are requiring VPN connectivity to access their networks. Check with your company before investing in a service, as they might not be able to whitelist you.
You Regularly Travel to Regions with Censored or Regulated Internet Connections
If you regularly visit China, Russia, or the UAE for personal or professional reasons, we highly recommend using a VPN while you're there. Not only will you be able to access the websites and media you're used to, you'll prevent any intelligence agencies from sticking their nose where it doesn't belong.
Your Privacy and Security is Important to You: Ultimately, if you value your privacy online, you should seriously consider investing in a solid VPN. The internet is a rapidly changing place, and accessing it without the proper security measures in place can be risky.
Our Final Thoughts on VPNs and Digital Privacy
The internet and our relationship with it is constantly evolving. When we were using 56k modems to dial up America Online years ago, it was unthinkable that one day we'd be doing the majority of our shopping online, or that our professional lives would take place in almost entirely digital spaces. That video chats would be the norm and that our media would stream digitally through our televisions.
While this is all very exciting, it's also intimidating. There are new threats popping up every day, and we have to remain vigilant if we don't want to become victims. And luckily, staying safe online doesn't require a Ph.D in computer science anymore — it's as simple as downloading some user-friendly software and flipping a switch. VPNs are easier to use, cheaper, and more accessible than ever. Hopefully this comprehensive guide has helped you in your pursuit of digital privacy and finding a VPN that makes sense for you.