Most people are blissfully unaware of exactly how vulnerable they are online, but the fact of the matter is this: If you're not taking precautions to protect your digital privacy, you're at risk.
There is a solution, though.
Enter the virtual private network, or VPN. VPNs have been around for decades, but have only recently hit the mainstream. As people are becoming more aware of just how exposed they are online, not only to bad actors but to snooping ISPs and overreaching government agencies, they're increasingly turning to services to shield them from prying eyes.
One of the most popular of these services is NordVPN. Unfortunately, NordVPN isn't the cheapest provider out there, but thankfully they offer some pretty solid deals and discounts that we'll unpack today.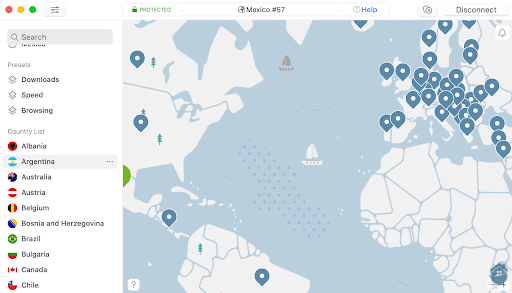 You may already know all about Nord's exceptional protections and blazing fast speeds, but if you want to learn more about what they offer, you can head over to our in-depth NordVPN review.
For quick reference, here's what you get with Nord:
Huge network of 5,500 servers
P2P file-sharing optimizations
Automatic kill switch feature
VPN-Into-Tor functionality
No-log guarantee
Double VPN option
Server obfuscation function
Dedicated IP address access
To sum it up — there's very little to dislike about this provider.
Well, except maybe the cost.
There are no two ways around it. Nord is one of the pricier services on the market today. But that's understandable since they offer some of the most advanced protections available on one of the industry's largest, most sophisticated networks. However, if you want to use Nord but don't want to do a double-take every time you check your bank account, you're in luck: There are plenty of ways to save on this great service.
NordVPN General Savings
Like many VPNs, Nord's services are subscription-based, and the longer you sign up for, the more you save. You can read more about this in our NordVPN pricing breakdown, but here's the gist:
| Duration | One Month | One Year | Two Years |
| --- | --- | --- | --- |
| Cost Per Month | $11.99 | $4.99 | $3.99 |
Now, the longer-duration packages have to be paid upfront, meaning you'll owe around $60 at checkout for a one-year subscription and about $100 if you opt in for two years. But as you can see, you're going to be saving a significant amount of money if you go with either of those two options over the lifetime of your subscription.
Also worth pointing out is that Nord offers a generous 30-day, money-back guarantee on these plans, so if you're unsatisfied for any reason, you can be issued a full refund.
So that's a pretty good deal right off the bat, but there are even more ways to save with Nord. Sometimes it's not about what you're buying, but when you're buying it.
NordVPN Seasonal Savings
Many VPNs offer seasonal deals, and Nord is no different. In fact, in the past, they've run promotions where if you sign up for their two-year plan, you'll get three months free — averaging out to a 69 percent savings overall. There's no set schedule on when they'll offer these types of deals, but your best bet is usually around the changing of the seasons.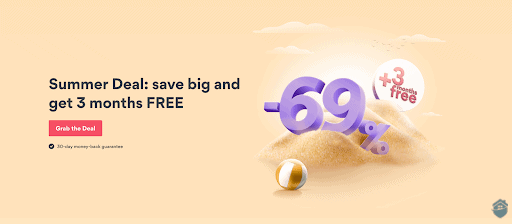 It's usually the same story around major holidays, as well. Christmas is a great time to save, but I've also seen sales around Thanksgiving, Halloween, and the Fourth of July. I can't guarantee this will always be the case with Nord, but if you're shopping for a VPN and a big holiday is coming up, you might want to hold off and see if you can score some savings.
Of course, it's not just the big holidays that bring the deals with them. Sometimes unofficial holidays can come with major savings, too.
NordVPN Black Friday, Cyber Monday, and Amazon Prime Day Deals
Black Friday has been around since the 1950s, and its more recent cousin, Cyber Monday has been helping online shoppers save since the mid-aughts. Over the years, retailers have been looking to one-up each other, and have started their sales earlier and extended their deals later, blending the two into an amalgamation of savings.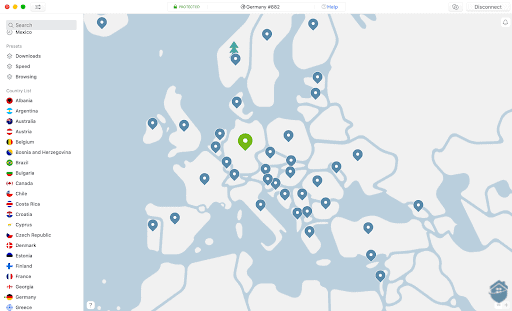 And Nord certainly participates in the frenzy.
In the past, I've seen them make deep cuts to their prices or offer additional months to their subscription plans for free. It's difficult to predict what they'll do year over year, but if you find yourself VPN shopping in mid-November, I'd certainly recommend waiting to see what these major retail shopping days will bring with them.
Another huge shopping holiday where you can realize some significant savings on NordVPN's services is Amazon's Prime Day. Prime Day usually occurs in July, and Amazon always gives customers a big lead-up to it. If you're paying attention in mid-summer, you'll be ready.
With that in mind, there's one final way you might be able to save if you're shopping during the off-season when no official sales are going on.
Clipping Coupons for NordVPN
Sometimes there's no rhyme or reason to it; a company will just offer a great deal. If you're looking to save, you should always be sure to check for coupon codes before you purchase. Oftentimes these codes are outdated or they won't work in your region, but every now and then you'll get lucky. It's always worth a shot.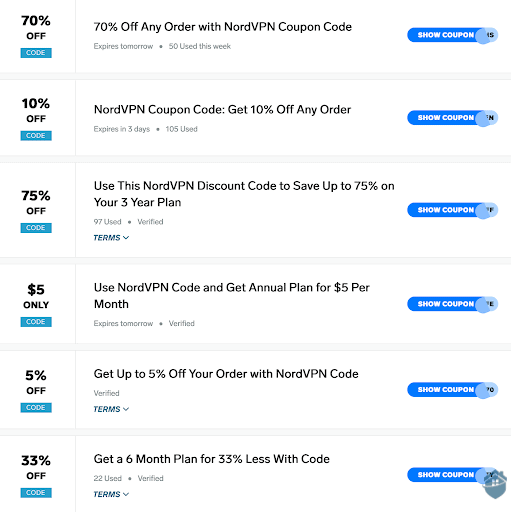 There are several different services that compile these codes. The easiest thing to do is Google around until you find one that interests you.
Final Thoughts on NordVPN Discounts
We appreciate a good deal as much as anybody else, but when it comes to your privacy and security, there are more important things than bargain- hunting. Simply put, it's good to save money, but it's better to be protected.
It's best not to sit around waiting for a deal — you never know what's going to happen between now and Black Friday.
NordVPN FAQs
How much does NordVPN cost?
NordVPN's services are offered on a subscription basis. Their month-to-month cost is $11.99. A yearlong subscription is $4.99 per month, and a two-year subscription runs $3.99 monthly.
Is NordVPN affordable?
Nord isn't the most expensive VPN on the market, but it's certainly one of the costlier options. However, it also provides some of the most advanced services and high speeds of any provider in the industry.
Does NordVPN offer sales?
Yes. NordVPN regularly offers seasonal and holiday sales, and they also participate in Black Friday and Cyber Monday.
Is NordVPN fast?
In our tests, NordVPN was one of the fastest VPNs we've reviewed, and in our day-to-day use, our connection speeds were extremely reliable.
Is NordVPN secure?
Yes. In our tests, nothing indicated there were any security vulnerabilities with Nord. In fact, it offers some of the most powerful protections in the industry.