The use of virtual private networks, (or VPNs) has nearly quadrupled over the past decade.1 And for good reason: cybercrime is on the rise, identity theft is a mounting threat, and the number of tech companies with a keen interest in your private data is staggering.
Wouldn't it be helpful if you could just be invisible online? What if you could be… a ghost?
CyberGhost VPN promises exactly that. With their extreme dedication to privacy, giant global footprint, and blazing-fast speed on servers optimized for streaming and file sharing, they're a great option for anyone looking to take their online privacy and security to the next level.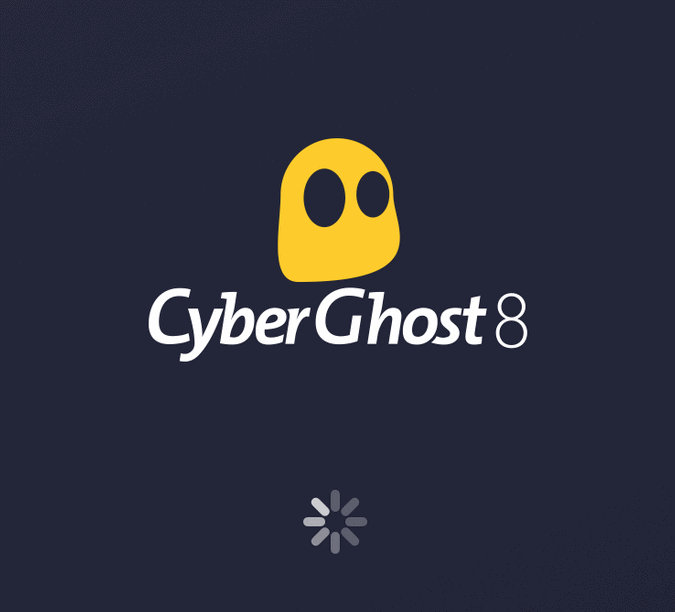 We've spent a considerable amount of time testing and analyzing CyberGhost, and in this article we're going to tell you about what their service plans offer, their pricing structure, and discuss their overall value as a VPN provider.
Before we talk about money, though, it's helpful to discuss what you're getting.
CyberGhost VPN Key Features
Zero-Log Policy
Supported by Mac, Windows, Fire TV, Android, and Linux
WireFrame Protocol Support
Kill Switch Functionality
Large Server Footprint
Optimized Servers for Streaming and File Sharing
CyberGhost VPN Price Packages
Like most VPNs on the market, CyberGhost offers their full suite of services in each of their subscription plans — the only determining factor in the price is how long you're willing to commit to the service. Here's a quick breakdown to show you what we mean:
CyberGhost VPN Plans and Costs
| CyberGhost VPN Plans | Monthly Cost | Money-Back Guarantee |
| --- | --- | --- |
| Month-to-Month | $12.99 | 14-Day |
| 6 Months | $6.39 | 45-Day |
| 36 Months | $2.29 | 45-Day |
To provide a little bit of context, CyberGhost's month-to-month cost is a little high. Generally speaking, the industry standard is about $10 per month. That said, once you get into longer-duration subscription plans, that cost evens out pretty nicely. For a year it costs about $4 monthly, and if you sign up for three years, it'll only cost you $2.25 per month. That's less money than a gas station hotdog, and it puts them on par with a service like Surfshark pricing and features.
FYI: CyberGhost is currently running a deal where if you purchase their two-year subscription package, they'll kick in three months free. If you average that out, you're going to pick up the service for only $2.17 a month.
We also wanted to make note of the fact that whichever subscription plan you pick, CyberGhost offers a risk-free trial period. We always love to see this, since it means you can make sure the VPN is a good fit for your budget and your purposes.
Also worth noting: Most VPN services we've encountered offer very limited trial periods. 30 days for longer-duration subscription packages is usually the best we see. So CyberGhost's 45-day money-back guarantee is the best we've encountered so far.
Which CyberGhost VPN Plan Is Best?
It doesn't take a finance Ph.D. to understand that the longer your subscription lasts, the more you're going to save. If that's all you're basing your decision on, the 36-month plan is obviously the best. It's billed for $87.75 up front, and that cost recurs every three years. We understand, though, that that's a huge commitment you might not be ready for.
So maybe do what we did — purchase the one-month plan. Without any add-on features, it's $12.99. At the end of your two-week trial period, you're going to have a pretty good idea if CyberGhost is right for you. If you're happy with the service, you'll be given the opportunity to sign on for a longer-term subscription where you can save some significant cash, and if not — hey — no harm no foul.
CyberGhost VPN Contracts
While CyberGhost doesn't require you to sign a contract in the formal sense, the service is pretty expensive if you don't commit to a long-term subscription. Like we said above, the industry standard for a month-to-month payment plan is around $10. CyberGhost's $12.99 plan tips the scales a little to the expensive side of things. If you're going to use CyberGhost, we recommend signing on for the long haul and taking advantage of their generous return policy if you decide they're not right for you.
Also worth noting here: no matter what plan you finally land on, each CyberGhost subscription is good for up to seven device connections with no data caps. We just went through a mental inventory of every internet-connected device we own, and we're still well within the limit.
CyberGhost VPN Add-Ons
When you're purchasing your plan, you're going to have the option to add on two additional features to CyberGhost's suite of protections: a static, dedicated IP address and a password manager.
For the static IP address, it's going to cost an additional $5 per month. This is a tiny bit disappointing — we found in our review of HMA VPN that dedicated IP addresses were included — but we recommend tacking on this additional cost. Dedicated IP addresses add additional layers of security, and having the option available is well worth the price in our opinion.
Did You Know: Using a static IP address will minimize the risk of internet service providers recognizing VPN traffic. One of the benefits of using one is that you're going to experience fewer instances of CAPTCHAs in response to suspected bot activity.2
The password manager is also a great addition to CyberGhost's privacy and security posture. With this service, you can check any password you're using against a database of over 600,000,000 known passwords that have been exposed in high-profile data leaks. That peace of mind is well worth the extra $19.99 per year, in our opinion.
One thing to note here for the folks keeping score at home. If you tack both of these bonus features onto a month-to-month subscription plan, you're going to be plopping down $37.98 at checkout. CyberGhost is a great service and these two supplemental features are valuable, but keep in mind that's pretty expensive in this industry.
FYI: If you're concerned with giving CyberGhost your credit card information, they also make it easy to use bitcoin. Paying with cryptocurrency adds an extra layer of protection because it's much harder — if not impossible — to trace a payment to the purchaser.3
CyberGhost VPN Deals and Discounts
CyberGhost is running a pretty significant discount on its longest-term subscription package. If you sign up, you'll get three extra months out of the deal. That means instead of 36 months at $2.25 monthly, you're going to be getting 39 months. Although it's billed at close to $90 right off the bat, you're still going to have access to CyberGhost's 45-day money-back return policy. When you compare this to, say, HMA VPN pricing and plans, you start to understand how deep of a discount this actually is.
Also worth noting — most VPNs offer some pretty deep discounts come Cyber Monday, so if you're looking to save a bundle, check back with them in late November.
CyberGhost VPN Functionality
We don't want to wrap up without highlighting some of CyberGhost's functionality that really impressed us. In no particular order:
Integrated Kill Switch
CyberGhost has kill switch functionality, meaning that if the VPN service is disrupted for whatever reason, your internet connection will terminate. Some services will ask you to toggle this feature on, but with CyberGhost the functionality is integrated.
WireGuard Support
WireGuard is a new, upcoming VPN protocol that offers robust protections, blazing speeds, and state-of-the-art cryptography. Some experts think this protocol will soon overtake OpenVPN as the industry standard.4
ID Protection
Like we said above, CyberGhost's password checker is a great additional function for anyone looking to shore up their digital security. Knowing that your password isn't in the wrong hands will help you sleep a lot better at
night.
Dedicated Servers
Unless you're engaged in international espionage, you're likely using your VPN to get around geo-restrictions on streaming platforms or safely using P2P file-sharing platforms. Lucky for you, CyberGhost has dedicated servers to optimize both.
CyberGhost Overall Value
At the end of the day, we think CyberGhost is a pretty great service. We'd definitely avoid their month-to-month plan as it's a little too rich for our blood, but signing on for a year or three makes perfect sense in our mind, especially given their extremely generous refund policy.
If you're not convinced Cyberghost is right for you, but you're looking for a similar service, head over to our ExpressVPN vs. Cyberghost breakdown. Both services' features are great, their performances are admirable, and their protections will keep you safe no matter which corner of the internet you intend to haunt.
Cyberghost FAQs
Is CyberGhost VPN affordable?
CyberGhost's month-to-month policies are a little pricey, but if you commit to a longer subscription term, their services are more than reasonable.
Does CyberGhost have a refund policy?
Yes, their month-to-month plan offers a 14-day money-back guarantee, and their year-long and three-year-long subscriptions offer 45-day trial periods.
Is CyberGhost good for streaming?
Yes, CyberGhost has dedicated servers for highly specific streaming platforms.
How many devices can I use with CyberGhost?
Each CyberGhost subscription is good for up to seven devices.
Is CyberGhost good for torrenting?
Yes, Cyberghost has numerous dedicated servers for P2P file sharing as well as integrated kill switch functionality.