Safety and Security Advisor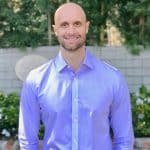 Travis Goodreau
Retired Burglary Detective
13
Years in Law Enforcement
6
Years as a Burglary Detective
5,000+
Burglary and Theft Cases
About Travis Goodreau
Travis Goodreau has dedicated much of his life to public safety. With nearly 15 years in law enforcement — six of which were spent as Burglary Detective — Goodreau has investigated thousands of cases across Southern California.
As Burglary Detective, Goodreau interviewed hundreds of suspects related to break-ins and theft. Often times, his suspects would communicate the methods they used to commit their crimes. It was Goodreau's good sense to relay this information to the community to help protect residents from burglaries.
The detective investigated other complex cases including grand theft, identity theft, financial crime, cyber-crime, embezzlement, and vandalism. And he even served as lead investigator for a multi-jurisdictional, high-risk SWAT operation involving several outside agencies.
During his tenure as an Arson Investigator, Goodreau was recognized for making the arrest and prosecution in the ABC-7 studio bomb threat investigation of 2015. And he honorably received a distinguished "Service Award" for the arrest of a serial arsonist.
Today, Goodreau has a passion for utilizing technology in home security, and he spends his time educating the public on products that best fit their needs.
He holds a Bachelor's in Criminal Justice Management, and he has several certifications including Internet Crimes Investigations and PC Forensics Basic Data Recovery.