Travis Goodreau has dedicated much of his life to public safety. With 15 years in law enforcement — six of which were spent as Burglary Detective — Goodreau has investigated thousands of cases across Southern California.
As Burglary Detective, Goodreau interviewed hundreds of suspects related to break-ins and theft. Often times, his suspects would share the methods they used to commit their crimes. It was Goodreau's good sense to relay this information to the community to help protect residents from burglaries.
The detective investigated other complex cases including grand theft, identity theft, financial crime, cyber-crime, embezzlement, and vandalism. And he even served as lead investigator for a multi-jurisdictional, high-risk SWAT operation involving several outside agencies.
During his tenure as an Arson Investigator, Goodreau was recognized for making the arrest and prosecution in the ABC-7 studio bomb threat investigation of 2015. And he honorably received a distinguished "Service Award" for the arrest of a serial arsonist.
Today, Goodreau has a passion for utilizing technology in home security, and he spends his time educating the public on products that best fit their needs.
Areas of Expertise
Home Burglary & Theft Investigations
Cybersecurity & Identity Theft Investigations
Social Media Investigations
Threat Assessment
Data & Evidence Collection
Neighborhood Watch Coordination
Public Safety Coordination
Travis Goodreau's Contribution to SafeHome.org
A Trusted Voice On Home & Personal Security
When we recruited Travis Goodreau as our Expert Security Advisor, we knew he'd be a great fit. But we didn't know just how instrumental he would become. His expertise has helped us create the most accurate and comprehensive security content available.
Goodreau keeps busy researching the leading home security and personal security brands. He then shares his valuable insights in a way that is accurate, honest, and engaging.
He has the boots-on-the-ground experience, having worked on thousands of cases of home burglary, theft, and personal security. And he draws from this deep well of expertise to provide consumers a professional view of many of the products and services available on the market today. Without a doubt, Goodreau is instrumental in helping us become the most trusted authority for all things home and personal protection.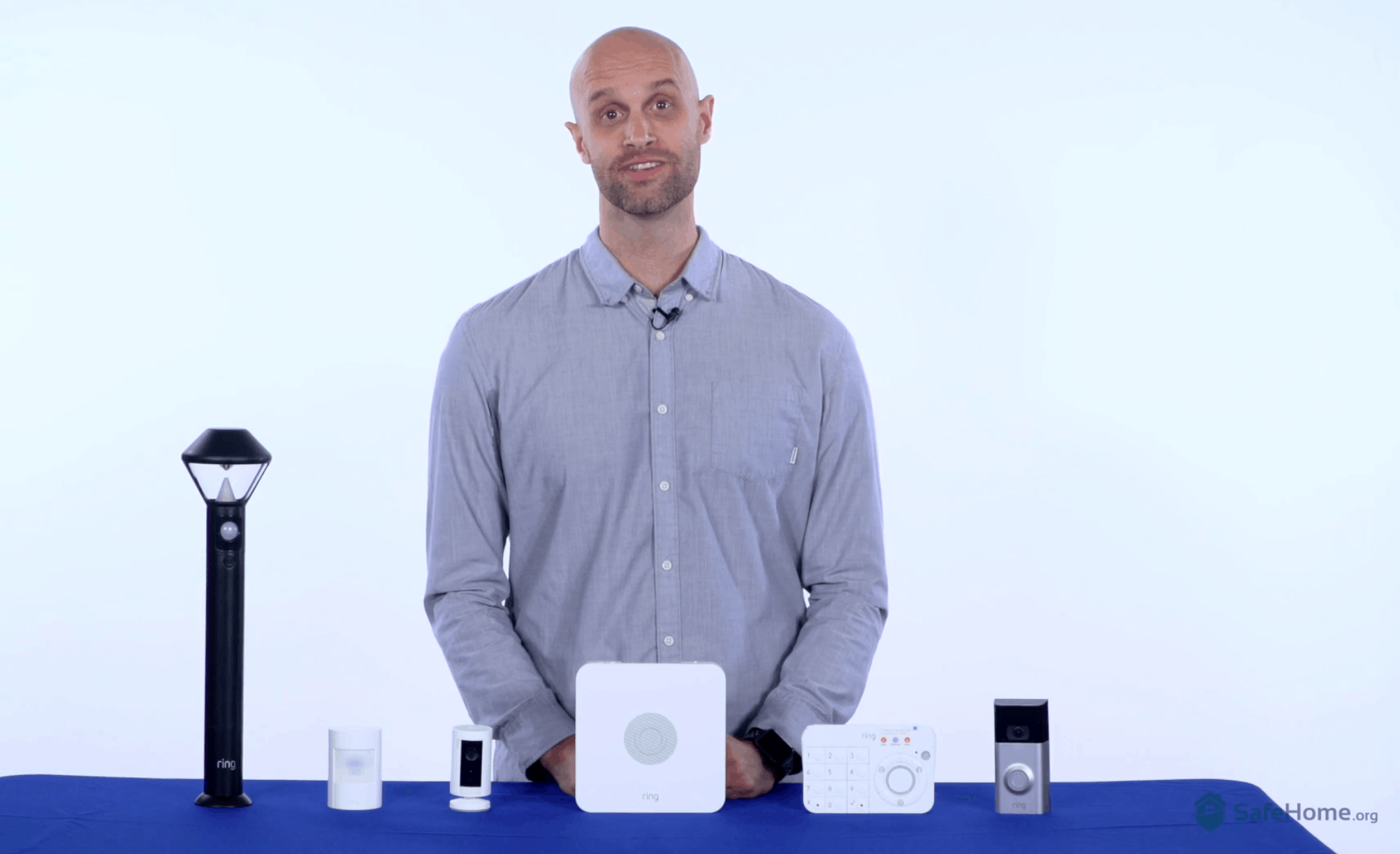 As our top Security Advisor, his work is a big reason why readers keep coming back for more. You can expect great things to come with Travis Goodreau at the helm of our research, guides, tools, and other resources.
Travis Goodreau's Training, Education, Certifications, and Memberships
Bachelor of Science in Criminal Justice Mgmt | Union Institute & University
Member of the American Society for Industrial Security (ASIS)
Advanced Certification Police Officer Standards & Training
Internet Crimes Investigations (Department of Justice)
PC Forensics Basic Data Recovery (Department of Justice)
Cellular Phone Forensics (Department of Justice)
DNA Evidence for Investigators (San Diego Regional Training Center)
Special Weapons & Tactics School (SWAT)
Active Shooter Awareness / Campus Security Training
Upon Closer Investigation
A History of Keeping People Safe and Secure
Since 2005, Travis Goodreau has served with the Glendale Police Department, in Glendale California. Throughout his career, Goodreau has held the following posts:
Police Officer, 2005-2010
As Police Officer, Goodreau championed public safety by responding to emergency calls and advocating for positive conflict resolution. To ensure the safety and security of homes and vehicles from burglars and thieves, he served as a speaker for neighborhood watch meetings within the community. Goodreau also participated in special investigations and other crime prevention programs.
Burglary & Arson Investigator, 2011-2017
Goodreau went on to hold simultaneous positions as Burglary Investigator and Arson Investigator. During this time, he investigated thousands of complex cases related to residential and commercial burglaries, identity theft, financial crimes, embezzlement, and the like. As Arson Investigator, Goodreau oversaw criminal fire and bomb threat investigations and helped to solve many cases.
Assaults Investigator, 2018-Present
Today Goodreau works as Assaults Investigator with the Glendale Police Department, protecting the most vulnerable people in our society: women and children. In this role, he examines physical evidence, gathers facts, and solves criminal cases related to domestic violence, assault and battery, sexual assault, and other crimes against women and children.
More Than Qualified
Travis Goodreau's Biggest Wins to Date
Steered 1,000+ interviews and interrogations with a focus on generating positive results
Recognized for making the arrest and prosecution of ABC-7 studio bomb threat investigation in 2015
Honorably received distinguished "Service Award" for the arrest of a serial arsonist
Served as lead investigator for a multi-jurisdictional high-risk SWAT operation with several agencies
Instrumental in writing 100+ search warrants related to criminal activity
Acknowledged for delivering top-tier customer service to citizens, resulting in numerous accolades for professionalism and service
Commended for rewriting department policy on arson investigations, as well as identifying and resolving deficiencies with innovative solutions