Written By: SafeHome.org Team | Updated: June 31, 2021
Parenting a child with a mental illness, behavioral disorder or anxiety is challenging. That's especially true during the time of COVID-19, social distancing and stay-at-home orders. This guide explores options available to parents, including telehealth. Telehealth does vary in efficacy for children and adolescents, but it is an important resource for parents at any given time. They can talk with a therapist, doctor or other medical professional to vent, get a new prescription, brainstorm ideas for coping strategies and much more.
Table of Contents
When to Seek Assistance for Children and Adolescents
Emergency Situations
Telehealth
Types of Services and Support
View from the Experts
Additional Resources
When to Seek Assistance for Children and Adolescents
What is developmentally normal behavior? Does your child need help? You might be unsure—but act anyway. Early intervention reaps huge benefits. If it turns out your child does not need help, they'll rebound quickly from assessments and doctor visits.
The list below outlines alarming behaviors in young children. If these behaviors continue for more than a few weeks, your child could benefit from an assessment. (As always, if children talk about hurting themselves or others, seek assistance as soon as possible.)
Frequent nightmares, headaches or stomachaches with no discernable cause
Lack of sleep/overly sleepy during the day
Repetitive behavior such as checking to make sure something bad isn't happening
Sitting quietly only when watching TV or playing videogames—otherwise moving all the time
Not playing with other children
Difficulty making friends
Frequent fears or worries
Decline in grades/academic struggles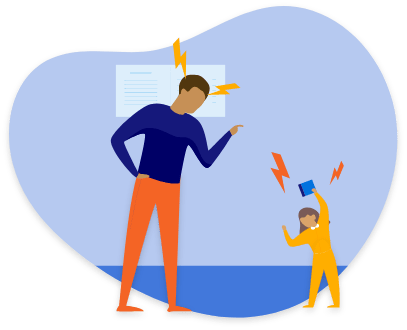 In adolescents, these behaviors can be additional signs:
Smoking, drinking and/or drug use
Destructive or risky behavior alone or with friends
Excessive exercising or fears about weight gain
Loss of interest in things previously enjoyed
Suicidal thoughts
Extreme up-and-down energy levels
Claims of someone trying to control their mind
Hearing noises others cannot hear
If you notice any of these behaviors, contact your child's teachers for their observations and insight. Also, contact the child's pediatrician. Ask for the child to be referred to a mental health professional.
Depending on how the assessment goes, your child may need treatment for a mental, behavioral or emotional issue. Treatment could be one of the following or a mix: talk therapy, family counseling, medications or parental support groups.
Parenting in Emergency Situations
Always call 911 if someone is in immediate danger. Request police officers with crisis intervention or psychiatric emergency training.
In addition, the following resources are available 24/7. They are free and confidential.
Always call 911 if someone's life is at immediate risk. Otherwise, a few options are available.
If your child is already in treatment/therapy: Call the child's treatment team or therapists for advice. They may recommend an assessment or that you take your child to the hospital right away.
If your child's therapist isn't available or the child isn't in therapy: One route is to text "NAMI" to 741-741. NAMI stands for the National Alliance on Mental Illness. Another avenue is to contact 1-800-662-HELP (4357). This is the number for SAMHSA, the Substance Abuse and Mental Health Services Administration. You can get referrals for treatment 24 hours a day, any day of the year. There's also an online locator and a hotline for suicide prevention (1-800-273-8255 or online chat).
If you're unsure what to do: Call 911. Alternatively, take your child to the emergency room or to a crisis center (as long as you can safely do so). If possible, call ahead to let the staffers know your child is coming.
While Waiting to Receive Help
Therapists, treatment teams or hotline personnel may suggest certain facilities or treatment centers. Unfortunately, after you first contact these centers, you may have to wait days for a callback and assessment. This wait time is extremely frustrating because your child needs help sooner rather than later. Plus, you or others may be in danger. That's why you should take your child to the closest emergency room or call 911 if there's any doubt about an immediate threat.
In a crisis, physical differences between you and the child can be intimidating or downright unsafe. Some adolescents are more than 6 feet tall and weigh twice as much as their parents. Even smaller children or children with physical disabilities kick and punch hard. If necessary, contact the police to help restrain or transport your child. The police may also be able to find a child who has run away (more on police assistance in a bit).
Safe Environment
Take extra care with guns, knives, medications, and heavy/sharp objects and furniture. Follow recommended practices for storing firearms at all times. Lock up medications during your child's crisis if they're not already locked. If you drive your child somewhere, use child safety locks to keep the child inside the car. Similarly, a refrigerator lock should reduce the number of frenzied eating binges.
Safety Plans
Safety plans are important tools during mental health emergencies. Of course, you may have no warning that your child even has a mental health issue. However, if you have the chance for advance planning, take it. Your child's therapist should be able to help. This template can also get you started. Safety plans generally have these components: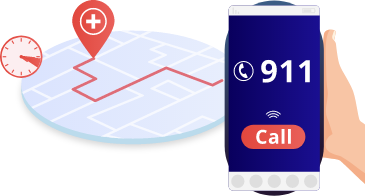 Names of people you can contact (include people who may need to babysit your other children)
Their contact information
Places you and/or the child can go
Places your other children and family members can go
Circumstances in which you'd take the child to the hospital
Circumstances in which you'd call 911
Medication allergies
Psychiatric medications that caused bad side effects in your child
Your child's major mental illness diagnoses
Any major medical procedures your child has undergone
Record of psychiatric hospitalizations
Current medications your child is taking, for which conditions, and who prescribed them
Contact the police department before a crisis occurs. Find out if any officers have Crisis Intervention Training. These officers receive specialized education to approach your child as someone struggling with a mental health issue—not as a criminal suspect.
What if no officers have this training? Still inform the police department about your child's issue in case you need help later.
Telehealth
Telehealth has filled some gaps created by schools and therapists' offices closing during COVID-19. Even some doctors limited in-person visits, allowing them only for vaccinations, serious physical issues, emergencies and the like. Most people could no longer attend therapy sessions and support groups in person.
On a basic level, telehealth is remote healthcare delivery via phone, video chat or both. Scores of therapists and counselors use it. So do various types of doctors' offices. Schools do as well. For instance, the Virginia Department of Medical Assistance Services approved one unit of telephonic assistance per day for children with qualifying emotional or mental health disorders.
Telehealth is valuable for parents and caregivers. At any time, they can access help and medical advice, COVID-19 pandemic or not. Has your child been in their bedroom for days, coming out only to use the bathroom? You want to take your child to therapy, but they won't leave the house, nor do you feel comfortable leaving your child alone. Thanks to telehealth, you can stay right home and connect with your counselor or your child's counselor. If you don't have one, contact your doctor or your child's pediatrician.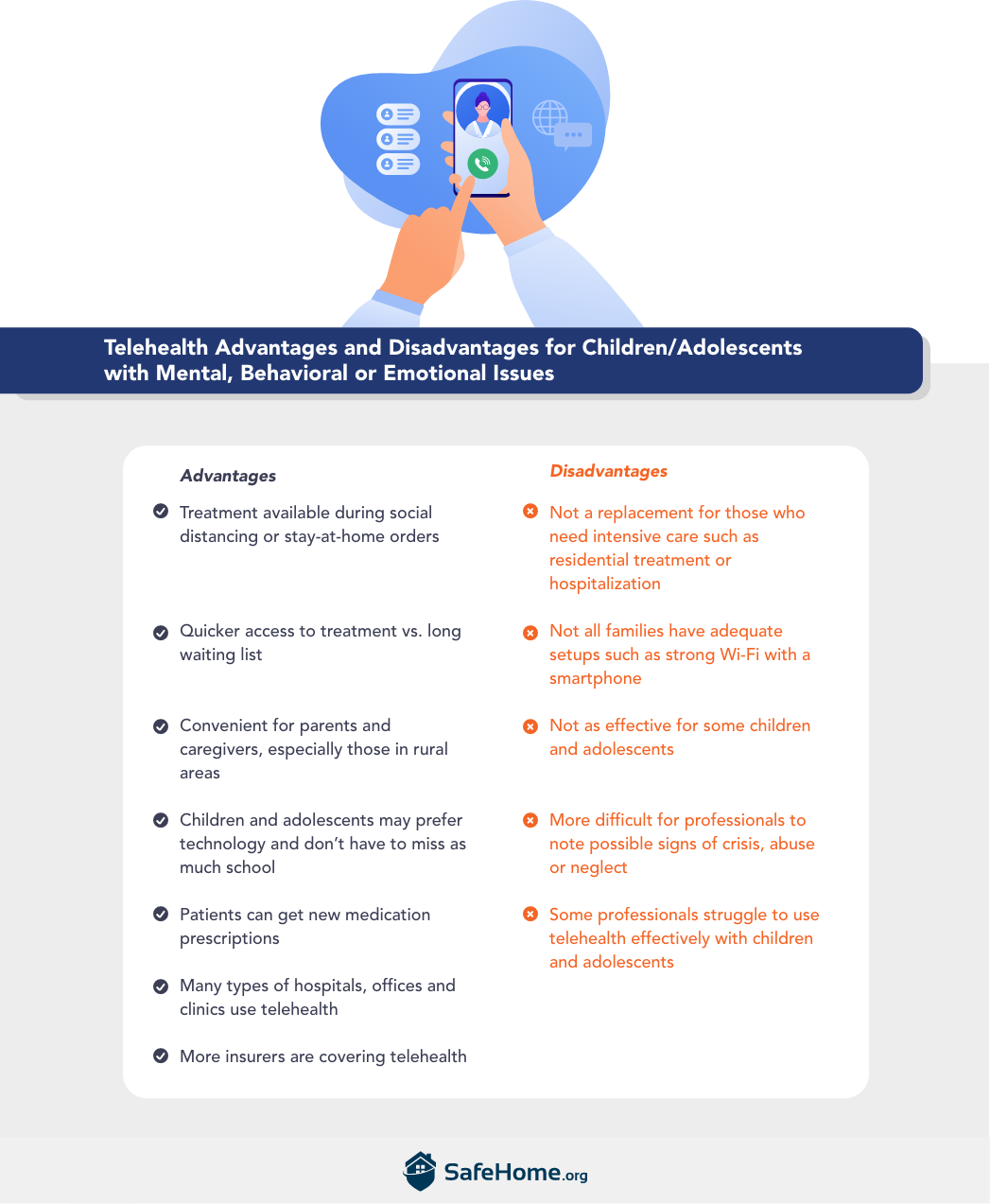 The American Psychological Association explains that children are at higher risk of getting distracted during a telehealth session than adults are. Moreover, children may need telehealth supports such as drawing or playing. The APA does note that a child who has autism spectrum disorder "might benefit from re-creating the routines of in-person therapy as closely as possible."
Many counselors and medical professionals use telehealth well. However, it's still relatively new. Your child might struggle with telehealth more than expected if paired with a professional who doesn't have enough experience with this mode of healthcare delivery.
Telehealth, especially during unique times such as COVID-19, requires that parents and caregivers work with health professionals to maximize the treatment their children get. For instance, a mental health professional can suggest new routines and strategies to parents who must replace various supports a child used to get at school. At the same time, these parents are dealing with added stress, for instance, both parents working from home with decreased incomes while caring for a sick family member and multiple children, including one with a mental diagnosis. Add school/educational expectations on top of that. These parents may be functioning on a lack of sleep and an excess of worry.
However, the emergence of telehealth during the pandemic has shown how it can transform access for people in rural areas. Take the case of parents who used to drive their teenager with severe anxiety three hours per week for one counseling session. Now the teenager receives two counseling sessions per week right from home and is doing better than ever. The parents save on valuable time and gas money. Less stress all around.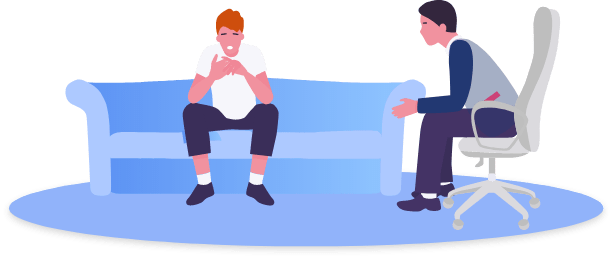 Types of Services and Support
Mental health services and support for children include inpatient treatment, residential treatment, family education and support programs, crisis intervention teams, respite care, rehabilitative services, vocational services, school-based services, case management, home and community programs, telehealth and more. There are also wrap-around services, which take a team-based approach to help your child and family succeed. Here's a look at some of these supports.
Classes, Parental Support Groups and Family Support Groups
Support groups are valuable no matter your child's age and issue. You and other family members can reap these benefits:
Talking through problems without fear of judgment
Improved coping skills and use of humor to cope
Release of guilt and self-blame
Formation of strong bonds with other parents through shared/similar experiences
More education/more strategies
Empowerment
Inner strength
Community feel
NAMI Classes and Groups
The National Alliance on Mental Illness (NAMI) has online search tools to help you find groups in person. Many of these groups have counterparts on Facebook or elsewhere online. In fact, NAMI has a wealth of programs and outreach efforts, but they're not always available at every affiliate. Find yours and get in touch to see what it offers.
NAMI has a treasure trove of online resources because services are hard to find in many areas of the country. The group is working to develop more in-person resources in these underserved areas. For example, it conducts two-day trainings in Richmond, Virginia, to educate parents on becoming community leaders. Many people in rural areas face these challenges:
No treatment options within a three-hour radius
Shortage of local follow-up care options after an emergency
Lack of adequate school services
Lack of school personnel training on mental illness
Lost income from missing work
Additional expenses (gas from having to drive farther, money to pay babysitters, etc.)
Fewer parents to talk with
NAMI wants to empower caregivers, no matter where they live, through its trainings and family support programs.
NAMI Basics Online Class and In Person
In October 2019, NAMI started offering a free six-session classonline. It's called NAMI Basics OnDemand, and it adapts the material that is taught via in-person classes. It's for parents and caregivers of people 22 years old or younger who are dealing with mental illness or its symptoms. The course is self-paced, and you can access it 24/7.
If you prefer to attend a NAMI Basics class in person, check here to see if one is available nearby. Your teachers will have experience raising a child with mental health issues. Most caregivers find the class extremely beneficial.
Whether you take the online or in-person class, you receive an overview of public mental health care and how mental health is handled in schools and juvenile justice systems. You also learn about resources such as the Depression and Bipolar Support Alliance. Further, you learn about:
How your whole family may be affected by the mental health issue(s)
The various types of treatment options, therapies and mental health professionals
Advocating for your child at school and in medical settings
Crisis situation preparation and response
Your own self-care
And other issues
Additional NAMI resources include Family-to-Family, a 12-session program that uses evidence-based practices for coping and problem-solving. Another class is NAMI Family & Friends. It's a seminar running a few hours long at most.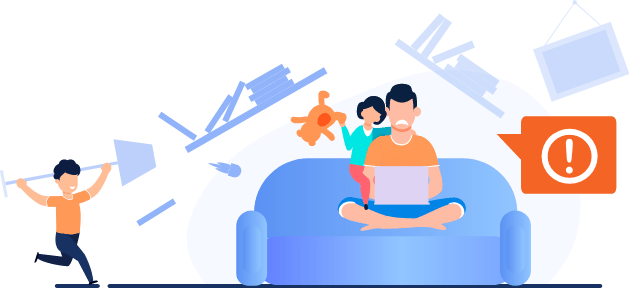 Respite Care
Loving a child who has mental illness can be rewarding in its own way—exhausting, too. Parents and caregivers deserve breaks, and that's where respite care comes in. It can take several forms, for example, a caregiver who comes for a few hours daily, a program where you drop off your child, a sleepaway camp or parent co-ops.
With co-ops, parents take turns caring for each other's children. Meanwhile, drop-off programs can be at a health care office, school, volunteer agency, community group, church or other faith-based organization. The American Camp Association lets you search camps by special needs such as anxiety/depression, obsessive compulsive disorder and behavioral/emotional problems, among other categories. Its website contains resources on affording camp, getting your child ready and other issues.
Many families use informal respite care, especially if it's free. Maybe your child visits grandparents on the occasional weekend, or various family members take turns sitting with your child so you get to go out for a few hours every week. Whatever form (or forms) respite care takes, this type of support is important for each family member. Here's a list of groups that may be able to help you find respite care:
Many families opt for multiple types of respite. If a paid caregiver is part of what you're considering, get references from candidates' past or current clients. Verify with these references that candidates have experience with certain mental health issues and are equipped to care well for your child. Communicate your child's needs clearly to these candidates, and watch how they interact with your child. It may take a while to find someone who clicks well, but many families say the search is worth it.
Of course, there is the matter of money. Respite care gets expensive, but various types of financial assistance may be available. For example, your Lifespan program might help out financially. Meanwhile, the American Camp Association offers tips for receiving different types of discounts and financial assistance. Medicaid waivers may cover some costs for home and community-based respite care. If you or the child's other parent is in the military, look into the Extended Health Care Option as well as Child Care Aware of America.
Generally, parent co-ops are free. Other families watch your child(ren) sometimes in exchange for you returning the favor. Parent support groups are a common place for these families to find one another. Respite care is an opportunity to recharge and to re-energize. Take advantage of these opportunities when possible.
School-Based Services
Many children and adolescents with mental issues receive school accommodations through Section 504 or through special education services. In either case, the children get various supports to help them succeed as much as possible. Examples of supports could be smaller class sizes, a designated safe retreat for times of emotional anguish, use of water fountains and bathrooms at any time, low levels of light and noise, and a one-on-one aide.
This link goes to examples of IEP goals for a child who is bipolar. IEPs, or individualized education programs, are for students in special education. IEPs are a team effort, with the child (ideally), parents, teachers and other school personnel participating. Always request IEP material ahead of time, and attend IEP meetings. If feasible, children should attend as well and advocate for themselves.
Meanwhile, 504 plans are for students not in special education. The ultimate end goal is the same as the goal of an IEP, though: to lay the groundwork for students to succeed in school, even if it's not "traditional" success.
If your child is not on a 504 or IEP plan, document your child's needs. Contact your school's special education coordinator. You are generally better off requesting an IEP (instead of a 504) because the traditional IEP process considers Section 504 if an IEP is not appropriate. Follow up as needed, and prepare your child for the evaluation process. There will likely be a meeting in which the coordinator, you and others discuss whether your child qualifies for 504 or special education.
It's possible that your child would do better in a different placement such as an alternative school. Other options may include day treatment or a residential school. Many families don't have to pay for these settings.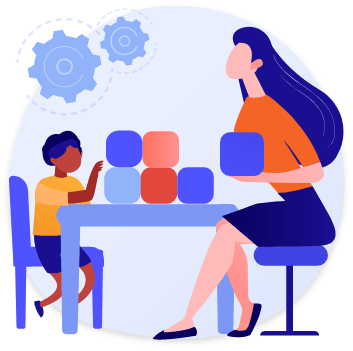 Residential Treatment
Some children with mental illness cannot live at home. Doing so may be unsafe for themselves or for others. Also, many home environments do not have all the supports the child may need. There's a huge stigma against sending children away for residential treatment, and parents often get the blame for their children's issues.
Sometimes, residential treatment occurs only after Child Protective Services and the police have gotten involved. The parents fear losing custody of their other children or feel like their family is in danger. Circumstances force their hand, but many parents end up wishing they had acted sooner. The benefits of residential include:
Necessary structure and resources for the child to flourish
Parents can become parents again, not caretaker, nurse and parole officer
Parents and other family members begin to heal mentally and emotionally
It's possible to customize residential treatment. For instance, once children have gotten used to the facility and have stabilized, they may start going home on the weekends. Some children transition to living back at home full time.
Look for residential centers that encourage meaningful, continued contact between children and their families. Too many places still restrict contact. Ideally, your child's residential school recognizes the importance of regular contact and community-based services for the child and family.
You may want to research various residential centers even if you think your child will never need them. If a crisis occurs, it's better to have thoughtfully researched information rather than have to make a rushed, frenzied decision.
Inpatient Treatment
After an emergency, your child may go into inpatient treatment at a psychiatric hospital. The goal is to get your child stable enough to benefit from outpatient treatment. The psychiatric hospital is unlikely to try to cure anything.
Psychiatric hospitals accept children in other cases too, not just when they've been to the emergency room. For example, doctors, judges, social workers, police officers and psychologists make referrals. Many places allow you to take your child in on your own for an assessment.
This type of treatment can be extremely tough on both parents and children. Visiting hours are limited, and your child is likely to bristle at the new rules and structures. These tips may help:
Allow yourself to feel. Shame, numbness, fear, guilt, even relief—all these feelings are valid. Don't try to stifle them. Processing them gets you in a better place to help your child.
Try not to judge your partner if their feelings are different from yours. Focus on being kind to each other.
Use this interval for some self-care. Your child is probably coming home in a few weeks, and you must be prepared for their return. Reconnect with friends or rediscover your favorite hiking trails—whatever gives you joy and helps you develop more resilience and perspective.
Contact the nurses' station to check on your child or to ask questions about the stay.
Limit the number of people allowed to visit your child. Avoid allowing visitors who will criticize you and/or your child. Also, some hospitals allow only relatives to visit.
Aim to visit on weekends. They're less structured than weekdays. Your child is more likely to be bored and to welcome your presence.
Expect your child to complain about the abundance of rules and how stupid the rules are. Nod and agree that the experience does seem stifling.
Expect your child to call and to lambast you with complaints such as, "You're a horrible parent!" This hurts, but in the long term, the hospital stay is likely to be a blip. Your child may not even remember it in great detail. Instead of trying to explain your actions, validate your child's feelings. Use statements such as, "You sound really scared. I'm sorry about that." It's fine not to answer every time your child calls. Likewise, it's fine to consult the hospital staff to set limits on phone call frequency. Your mental health is important, too.
Ask hospital personnel which foods you can bring on visits. Bring food in a paper bag (plastic probably is not allowed).
Don't stress about not being able to visit every day. Space lets your child adjust more, anyway. Try to reserve visits for weekends only. On weekdays, your child is likely to get an hour or two of school/educational time in addition to group therapy. Individual counseling sessions probably won't happen, but family therapy might.
The psychiatric hospital's approach may seem lazy. For instance, the TV may be on every time you visit and be on a louder volume during free time. That seems unhealthy, but the hospital's job is to provide monitoring, medication and structure.
In cases of suicidal thoughts or attempted suicide, sweep your home and your child's bedroom before your child is released. Medications, firearms, sharp items and other high-risk items need to be secured. Also, make a plan so that your child is not left alone for long during the first few weeks after coming home. Ask your child's doctor how much medication your child would have to take in order to overdose. Dispense all medications yourself.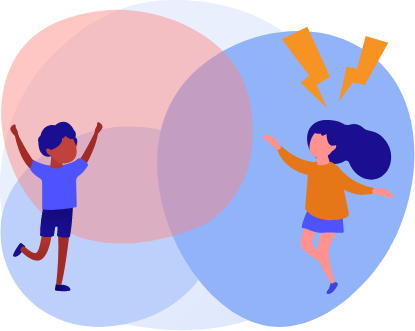 Other Children in the Family
A child's mental illness is hard on everyone in the family. Your other children may feel like they barely get attention from you and that they're forced to act as caregivers in their own way. Parental support groups are a tremendous asset. Other parents will share their own tips and tricks for meeting the needs of all their children.
Your other children may benefit from their own support groups and/or therapists. They may enjoy friendships with the children of other parents you meet in your support groups. After all, these kids are in similar positions. Many siblings of children with mental illness deal with a complex brew of emotions—resentment, fear, embarrassment and isolation, to name a few.
Talk candidly with your children about what's going on instead of trying to hide what is obvious. Express your appreciation for the ways in which they help (perhaps they handle most of the cleaning or cooking because you are not home much). Touch base with them regularly to see how they're doing. Validate their feelings instead of making your children feel guilty or judged if they resent their sibling. Also, remember to take care of yourself. Otherwise, you risk getting anxious or depressed.
Self-Care
One of the best things parents do is practice self-care on themselves. You help your child the most when you're in good mental, emotional and physical condition. Of course, life isn't that easy. For instance, how the heck are you supposed to find the time to practice self-care? You have other kids to worry about. You must keep money coming into the household to pay the bills that keep piling up. More and more people demand a piece of your time every day. You have precious few family members and friends willing to help. Self-care may seem ridiculous and impractical. Besides, you feel like you should be able to handle all this yourself. Reaching out for help (or reaching out too much) is a sign that you're failing.
It's not. Nor is this is not a lecture to scold or shame people who have no time for themselves. Life happens. Crises happen. Weeks or months may go by when you simply lack time for anything other than the basics.
When you're able to, try NAMI's Basic course, whether in person or online. Also, attend a few support groups in person if you can. Your local NAMI affiliate may be able to help with enlisting babysitters. It can also connect you to peer mentors or to online support groups, so get in touch when you're able.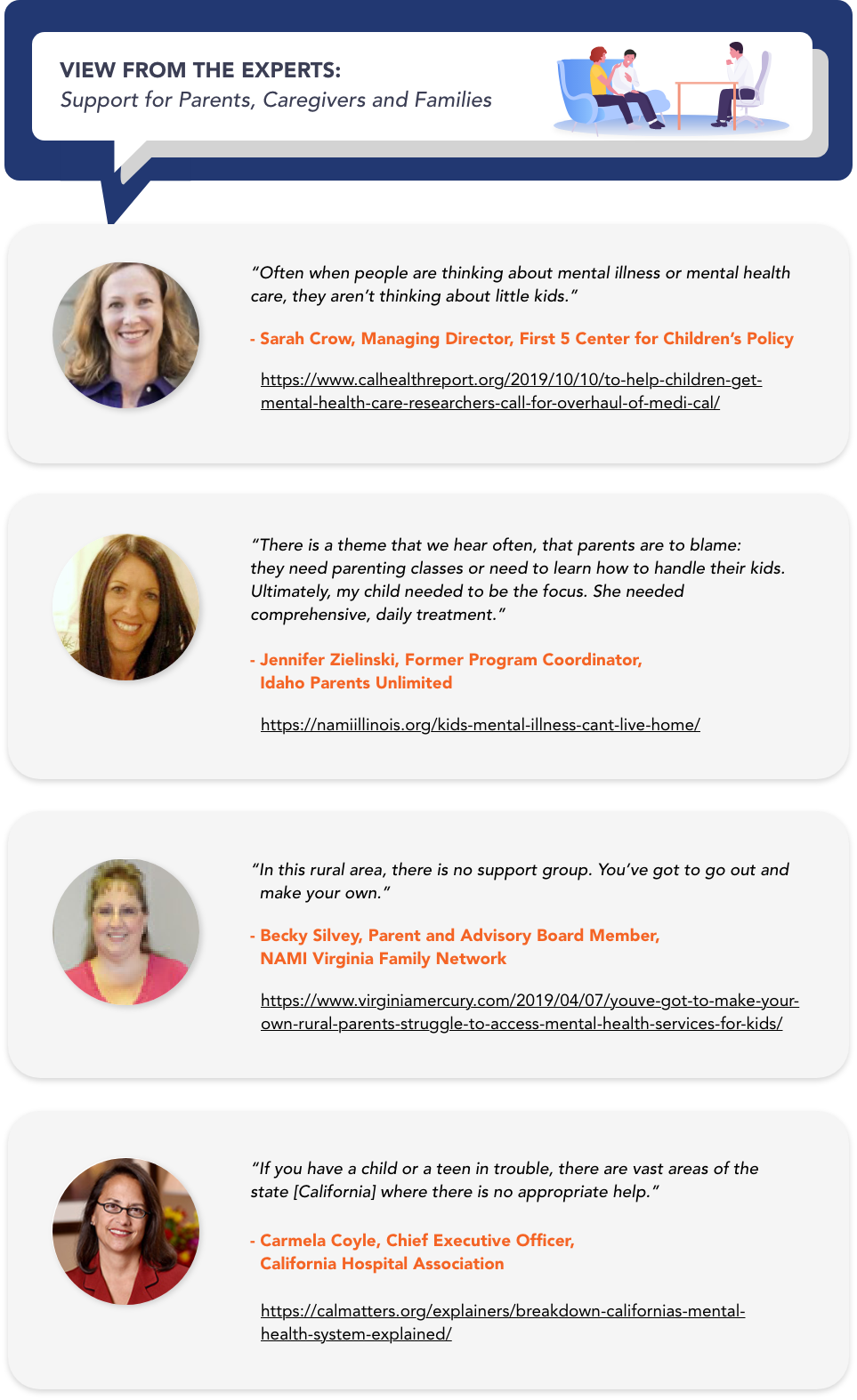 Additional Resources
National Parent Helpline: Support for Parents on Virtually Anything
NAMI: Maintaining a Healthy Relationship
The IEP: For Children with Mental Health Issues
NAMI: Policy Recommendations for Services and Supports for Children, Adolescents, Young Adults and Families
Disclaimer: The information in this guide is not intended to substitute for professional medical advice, diagnosis or treatment. All content is for general information purposes and is a summary of research based on best practices. Please do not delay seeking medical advice or treatment because of something you read in this guide.