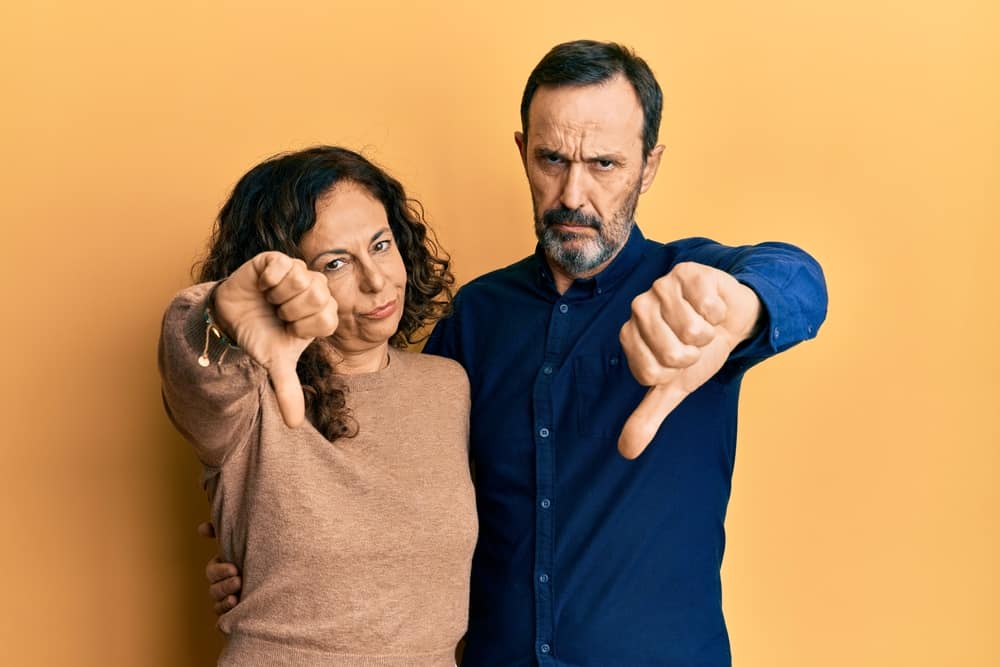 Is that a bear in my front yard or a fat man in a ski mask? That's a question you never want to be asking yourself at three in the morning when an alert on your iPhone tells you there's some commotion on your front porch.
Fortunately, the top-rated home security systems we've tested generally live up to their billing. They may have a few kinks to iron out, but you're guaranteed a high level of service and quality because the companies that produce them take security seriously.
That isn't always the case. Every so often we come across a home security system that talks the talk but utterly fails to deliver the goods — something you never want to happen with any product designed to protect your family. Worse, these stinkers often go unreported, reeling in unsuspecting homeowners with slick websites and five-star Amazon ratings they may have paid for.
With that in mind, here are three of the worst offenders on the market. I'll also show you the red flags to look out for when shopping for a home security system and recommend a few companies worth investing in.
Night Owl
Night Owl boasts a pretty wide range of sophisticated wired security systems and products. It also claims to be "America's No. 1 Wired Security Brand," which is an interesting claim considering its F rating with the Better Business Bureau.
Night Owl consumer complaints run the gamut. Confusing return procedures, malfunctioning products, and a subpar mobile app. Even the best home security companies field their share of complaints, but Night Owl's reviews are particularly withering.
For home security experts like us, however, the biggest red flag on Night Owl's website is the complete lack of information about pricing. Wired systems can get pricey, so we want to see those prices from the get-go.
Night Owl also says there's no "mandatory" monthly cloud subscription to pay for, which isn't what it sounds like. Those monthly fees usually cover things like storing footage in the cloud, so Night Owl boasting a no-fee service is like a car manufacturer bragging that, with its cars, you don't have to pay for gas if you don't want to.
My advice? Let this bird fly far from your house.
FYI: Some of Night Owl's security cameras aren't half bad. We just can't recommend buying its whole home security systems.
NorthStar
This is another hardwired home security provider with an AWOL pricing page, for both equipment and subscription fees. Maybe the NorthStar sales rep will mail you a PDF catalog or something, but it makes shopping for home security on a budget almost impossible.
NorthStar is also notorious for its presidential-term-spanning five-year contracts, which are virtually impossible to escape once you've signed. Customers who have tried to extricate themselves often complain of one further hurdle: NorthStar doesn't accept email or phone cancellations. You have to put it in writing and send it by snail mail. I wonder if you need a notary public's signature on there too.
Egads, people! This is one star you don't want to make a home security wish on.
Platinum Protection
Platinum Protection sounds like it could be Kim Kardashian's security detail, but it's a Utah-based home security company that seems to be teetering dangerously on the verge of shadiness.
The last I checked, the company had fired its entire staff and was embroiled in a $2 million federal lawsuit for defaulting on payments. Did I mention that Platinum Protection doesn't advertise its prices and its customer support is impossible to track down?
Is your spidey sense tingling? Mine is saying loud and clear: Find a better hardwired home security system to invest in.
Home Security Red Flags to Look Out For
Mega Contracts That Are Tough to Get Out Of
You don't want to get stuck in a contract that spans two presidencies. A lot of things can change in four or five years. You may find a better home security system or move to another house. So comb through those cancellation policies. Too many hoops to jump through means a company is relying on coercion, rather than quality products, to retain its customers.
No Information About Equipment Costs
In 1994, you couldn't buy a TV without visiting five stores. In 2023, thanks to an invention called "websites," you can do all your shopping from your kitchen table. Viva la website! And beware of security companies that are still stuck in 1994 and don't reveal their prices until you're on the phone with a professional salesman.
Copycat Companies
Shady security companies without BBB accreditation sometimes try to piggyback on the names of reputable home security providers. They just pick a name that sounds similar and hope we don't notice — like Pinnacle Security (nonaccredited and based in Utah) and Pinnacle Protection (rated A+ and based in Lubbock, Texas). Look very carefully at those details before you sign a contract.
Try These Companies Instead (We've Tested Them All)
ADT (Wired)
ADT has been around forever. It's A-rated by the Better Business Bureau, it has transparent pricing, and its contracts won't outlast your next car. Check out our experience with ADT for more details.
SimpliSafe (DIY/Nonwired)
Awesomely quick to install, nice to look at, and on the cheap side, even with a monitoring plan. Here's what happened when we tested SimpliSafe products for a week.
Vivint (Wired)
Sleek-looking, fully wired home security with professional monitoring. Like ADT, Vivint systems aren't cheap. The top of the line never is, but from time to time you can swipe up a sweet deal on Vivint security products. Check out our Vivint buyers guide for the latest discounts.
Summing Up
There are home security providers whose stellar products and services keep us as customers. Others use aggressive sales pitches and vise-like contracts to prevent our escape.
The lemons on our list are a few of the most notorious examples of the latter, but they aren't alone. There are plenty more home security companies out there promising the stars but delivering a bottomless pit of headaches and angst instead.
Studying the red flags above will make it a lot easier to identify a potential money pit before you sign. And read reviews, especially the kinds of hands-on analysis we offer in these pages. When we like a product, we let it show. But if we find something that doesn't work or that bothers us, we make a point of telling you.