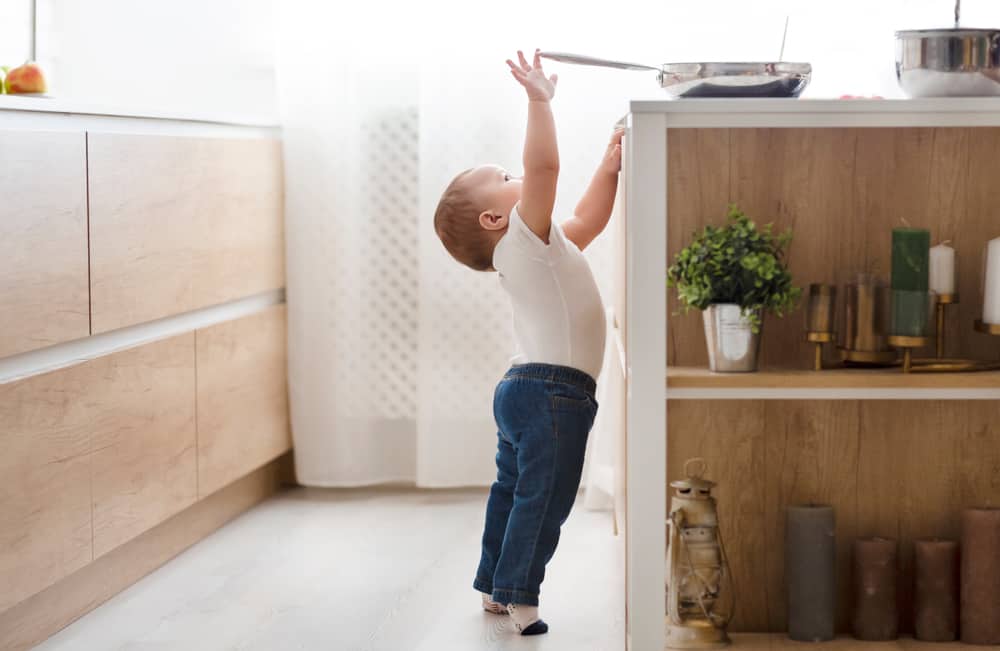 Some days it just feels easier to bubblewrap your child and never let them out of your sight. The amount of safety hazards a parent's mind can dream up is never-ending. From stranger-danger scenarios and biking accidents, to household fire hazards and pool safety, the number of worries that go through a parent's mind can be truly dizzying.
However, there are safety rules that, if followed, will go a long way in keeping your child out of danger. And let's face it, we've made great progress in the last generation or so (as in, we actually have seat belts and car seats, and we're no longer going helmetless while popping a wheelie down a steep incline).
In all seriousness, the majority of child fatalities and accidents are preventable. Some of the top reasons kids are brought into the ER, per the Centers for Disease Control and Prevention, include car accidents, near-drownings, poisonings, gunshots, and head injuries. Many of these scenarios can be prevented by following basic safety rules.
Below, we break down the six most important safety rules for families with kids, so that you can worry less and enjoy your time with your family more.