Using Apple's Parental Controls the Right Way: A Step-by-Step Guide
Before you get started: In order to child-proof your kids' Apple devices, you're going to need one adult Apple ID in the family. You're going to use that ID to monitor your children's screen time, downloads, and purchases.
1. Create an Apple ID for Your Child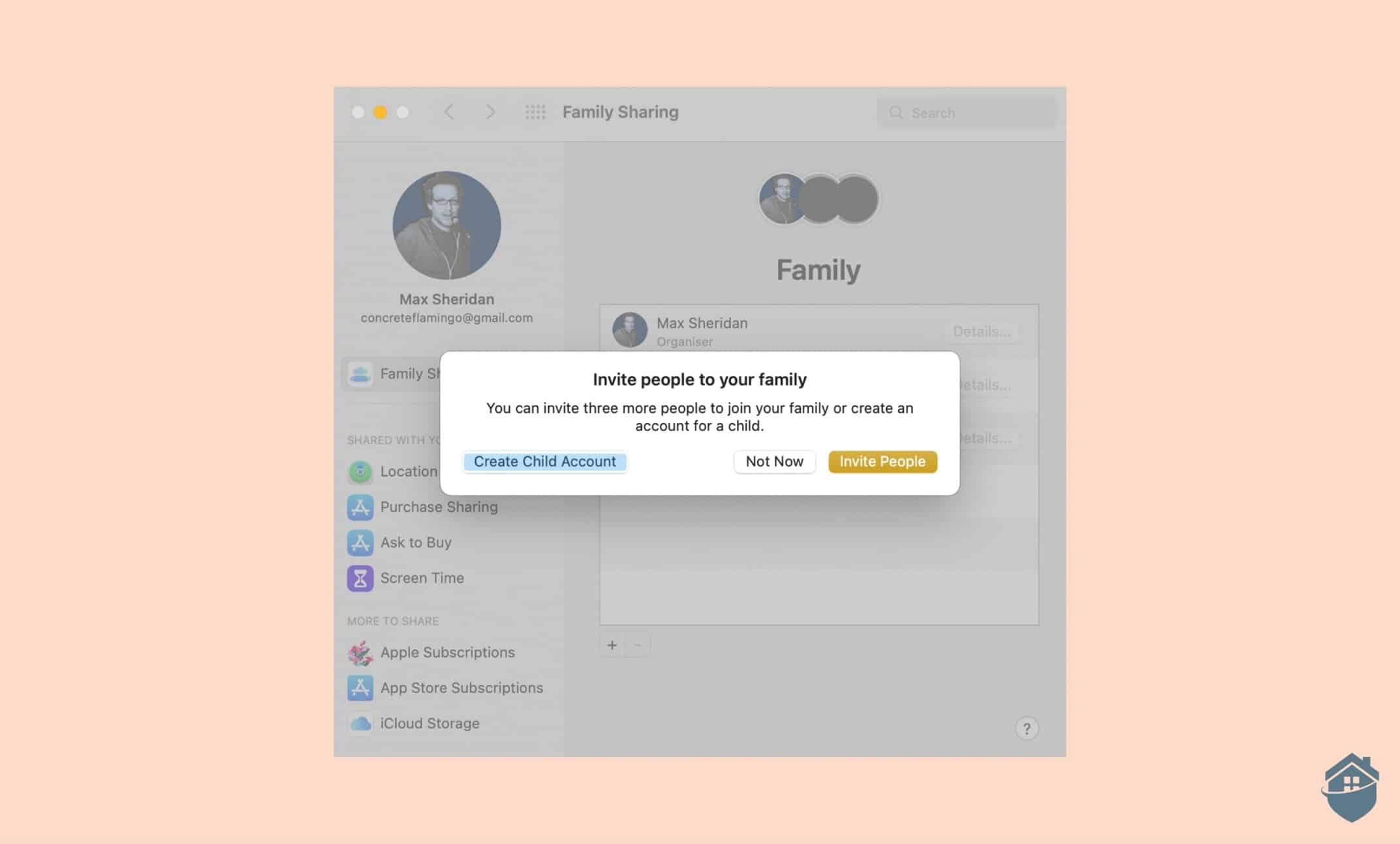 If they don't already have one, create an Apple ID for your child. (Don't let them use yours. That's exactly what Jessica Johnson did, and we saw what happened to her.)
The easiest way — in my book — to do this is via a desktop or laptop. Open up System Preferences, click Family Sharing (up top, next to Apple ID), and then hit the "plus" to add your child to your family group. Now hit Create Child Account.
When you're all done, set the new username and password aside. You'll need them in a second.
Pro Tip: Make sure you record your kids' login info somewhere because chances are they're not going to remember it. The safest, easiest way to store family passwords is with a password manager. Here's a digital hygiene checklist to help get you started.
Activate Ask to Buy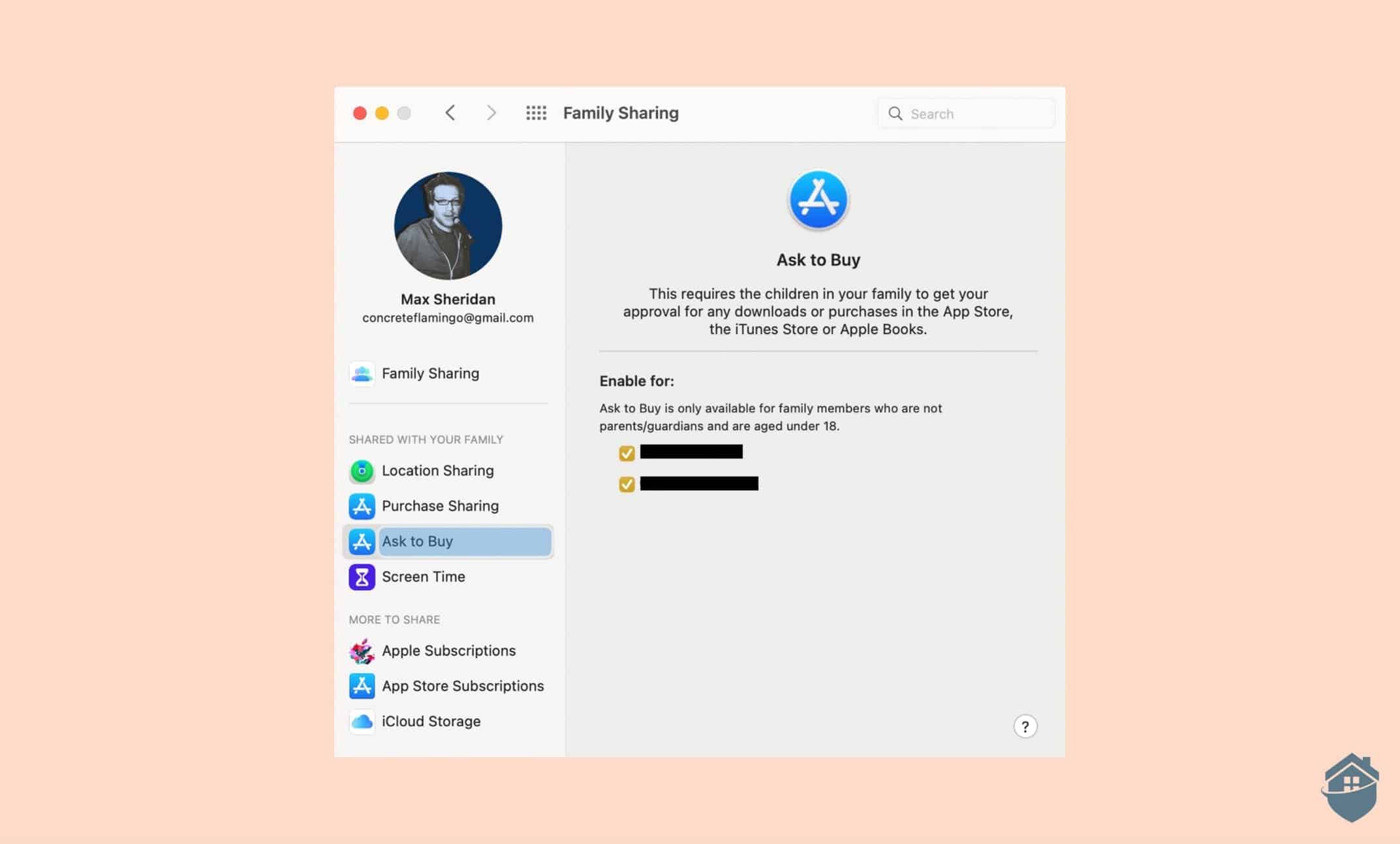 Next, enable Ask to Buy. (It's the third tab under Family Sharing.) Once Ask to Buy is up and running, whenever your child tries to purchase something via an app, the iTunes Store, or the App Store, you'll have to confirm the purchase.
Is this a pain? Not really. Apple will send a purchase request to your connected Apple devices. You'll have the option to approve or decline it. If you choose to approve it, they'll ask you to enter your password. Pretty simple.
Did You Know? If you let your kids use your iPad — rather than getting them a device of their own — things get more complicated security-wise because you'll essentially be setting up safeguards (bedtimes, content filters, etc.) that apply to your own account, not theirs. More importantly, you'll be missing out on Ask to Buy, a critical piece of the child-proofing puzzle.
3. Sign Your Child in to Their New Device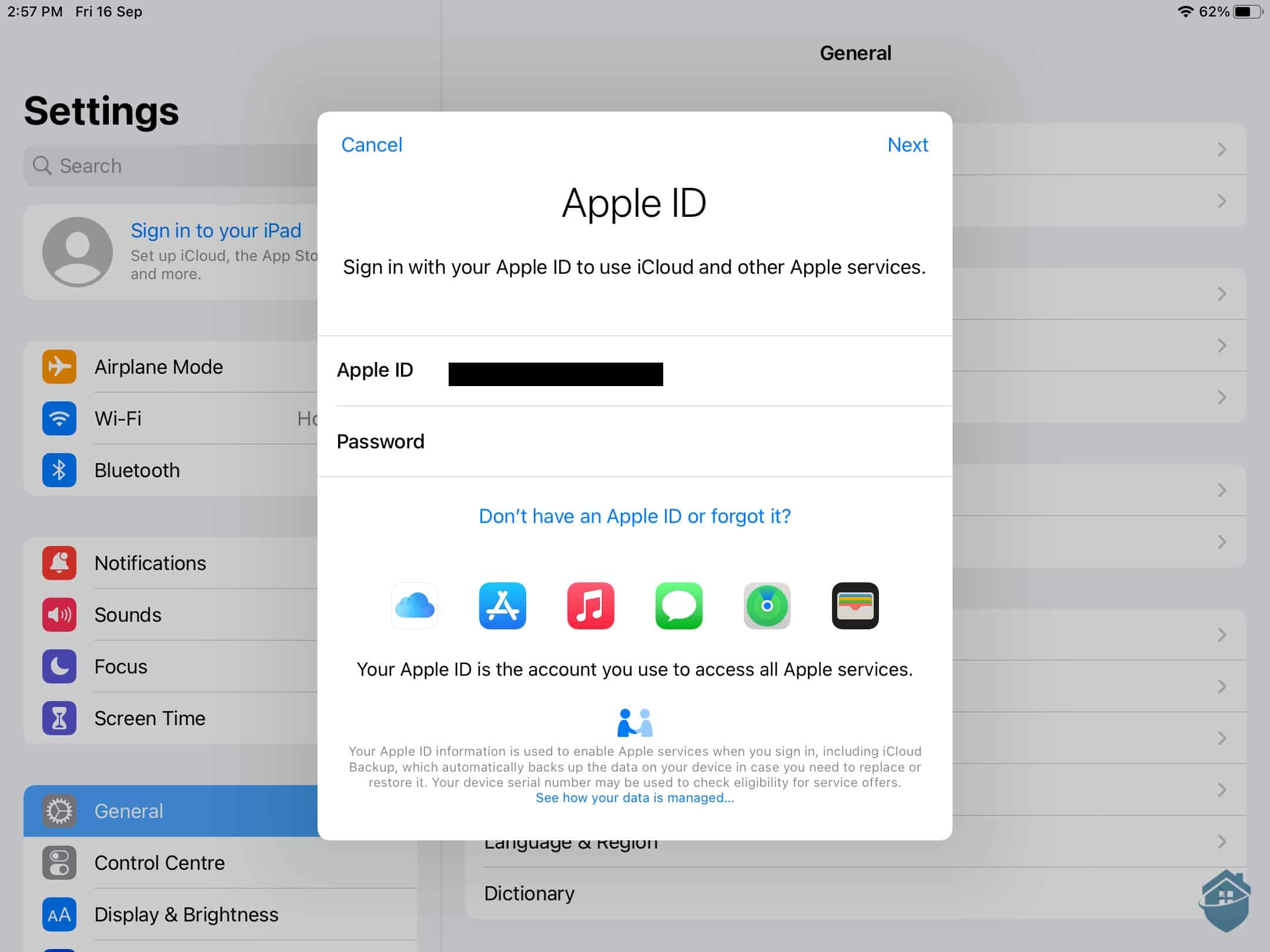 Remember that new Apple ID you created for your child in Step 1. Now's the time to use it. Sign your kid in to their iPad (because they're probably itching to use it).
Your child may actually need to use their Apple ID password, so make it strong but not too complicated. A passphrase might work best here, rather than a code. Three to five random capitalized words followed by a symbol and a number should do the trick.
4. Set Content and Privacy Restrictions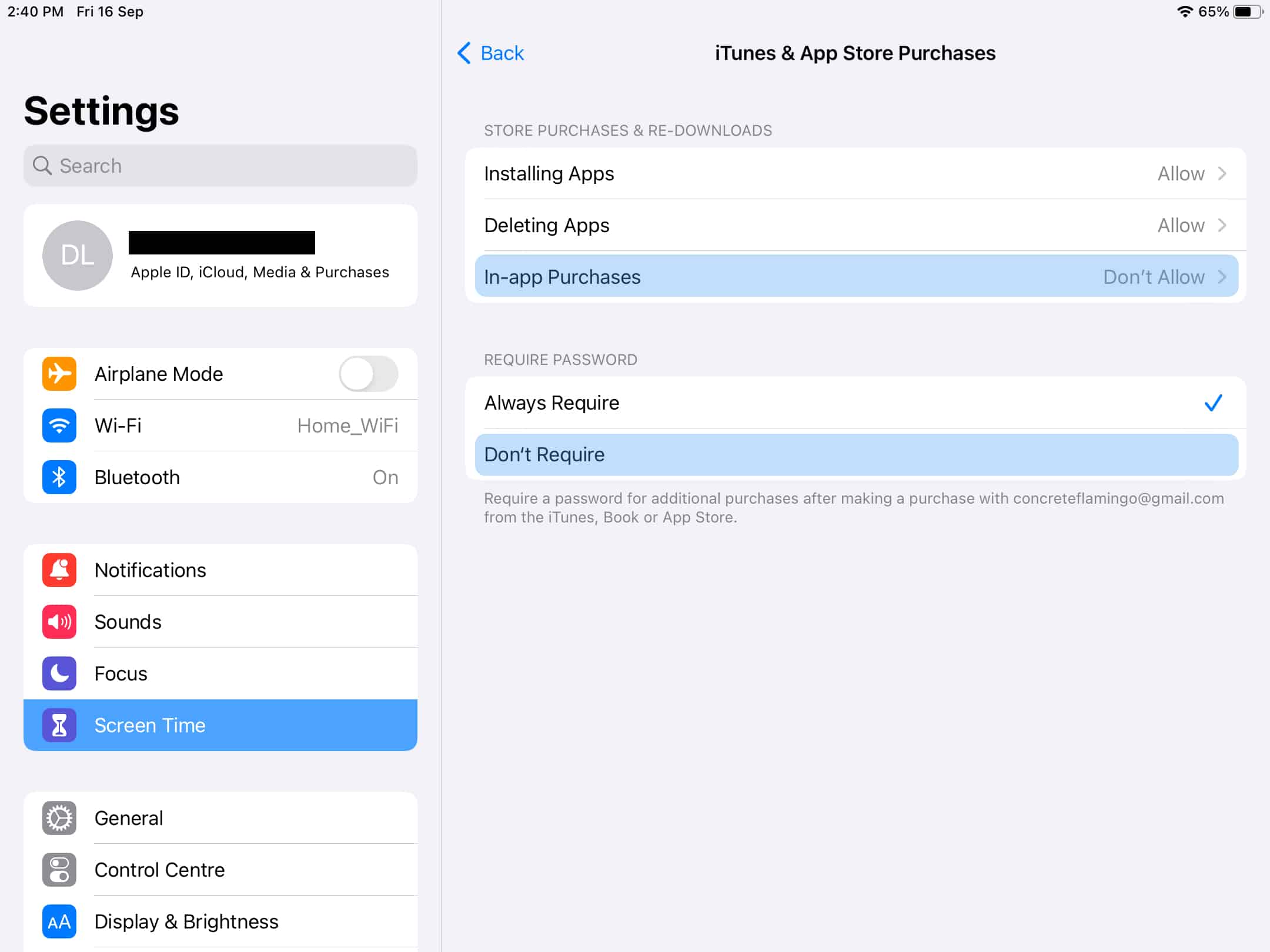 To review briefly, Ask to Buy (Step 2) should work on all purchases your children attempt to make, including the dreaded microtransactions we parents know as "in-app purchases." But as a fail-safe, I recommend you also bar all in-app purchases on your child's actual device. Here's how to do that.
Head over to your child's iPad Settings and click Screen Time (it's on the left sidebar). Once you activate Screen Time for your child (and create your private passcode), click Content & Privacy Restrictions. And don't forget to nudge that button at the top to the green position to activate them.
There's a whole bunch of stuff you can do here, including setting content filters and activating location services — all good stuff. But for the moment, just click on iTunes and App Store Purchases. When you do, you'll arrive at a screen that looks just like the screenshot at the top of this section.
You'll notice that the default setting for In-app Purchases is "Allow." Similarly, Require Password is set to "Don't Require." If you look closely, you'll actually see, in Apple's fine print, that what they're allowing by default is additional purchases made after an original purchase. So, unless you switch this on, your child could continue to spend your money without your knowledge even if you require a password for an initial purchase. Sneaky, right?
Well, folks, you know what to do. Shut down those in-app purchases at the source, and require a password for anything your child tries to buy in the App Store or iTunes Store.
Now you're totally covered.
Pro Tip: If you're a Mac user, you can actually manage your child's iPad Screen Time settings from your desktop or laptop. You'll find them under Family Sharing.