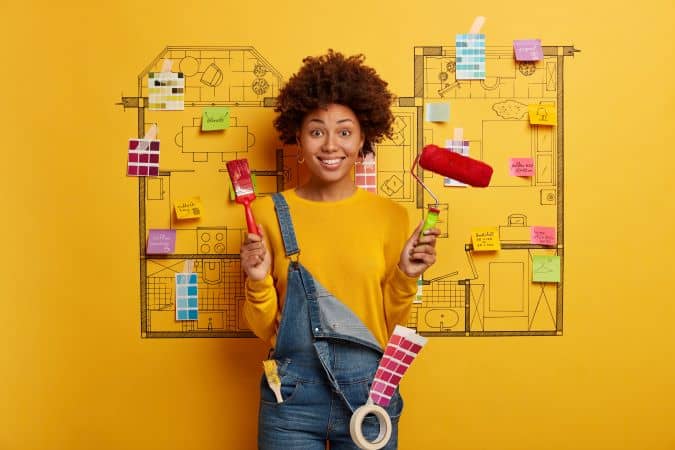 You've been living in your home for a while, and now it's time to finally put in those triple-pane windows you've been admiring at the neighbor's. Yay!
OK, maybe redoing your windows isn't party time. Maybe it's even, "Do we really need to do this now?" time.
I have a little advice, one homeowner to another. The investment you make now to put in those windows (or to patch the roof or put in fire sprinklers) will start paying off immediately in one way you may never have considered: a lower insurance rate.
Seriously?
Yes! A safer home is a more resilient home. Insurers like resilient homes because they mean less risk of serious damage after an accident, which means they don't have to pay out as much or as often. To show their appreciation, they shave percentage points off your homeowners premiums.
We have a whole list of home improvement ideas guaranteed to bring the ceiling down on your yearly homeowners rate. Some you're probably familiar with, but others may be news to you. Let's have a look!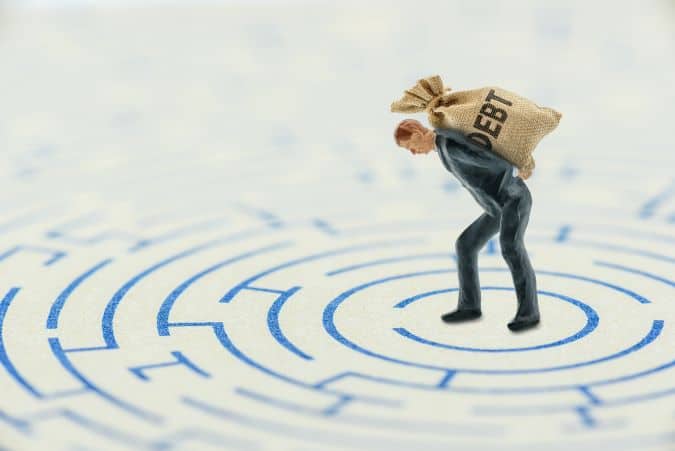 This isn't exactly a home improvement item, but your credit score is one way insurers can get a read on how reliable a customer you'll be. (And, yes, in many states, insurance companies factor your credit history into your rate.) So keep an eye on yours.
Is your credit in good shape? Awesome. Keep it that way. Don't fall behind on your bills. Try to keep your credit card balance low.
Online identity theft is soaring, so keeping tabs on your credit report is a good idea anyway. If you're looking for a little help there, then these are the best identity theft protection services we've tested.
Did You Know: The three main credit reporting agencies in the U.S. are Equifax, TransUnion, and Experian. All three keep tabs on your credit history. You're legally entitled to request a free credit report from each agency once a year.1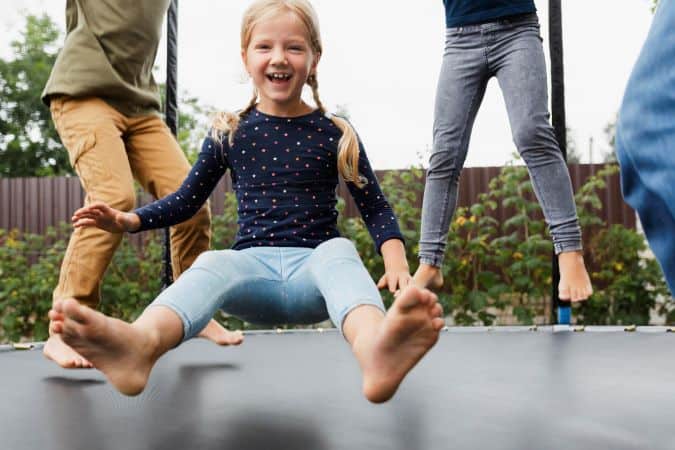 Who hasn't imagined jumping in the summer twilight with the blood pounding in their temples at least once in their life? Me too, folks. I love trampolines.
But if you want to trim a few inches off your home insurance policy's waistline, try your local adventure park instead. Trampolines — as benign as they seem — injure kids. A lot.2
You're liable when kids get hurt on your property, which means your insurer has to pay up through your personal liability coverage. That could mean higher homeowners bills for you. (Not sure what personal liability is? See our complete home insurance coverage guide for examples, tips, and more.
Fun Fact: George Nissen and Larry Griswold invented the trampoline in 1936. To show the public how their new invention worked, Nissen mounted the trampoline with a kangaroo. (If he had done this on his own property — and not in the middle of Central Park in Manhattan — his insurance rates would have skyrocketed.)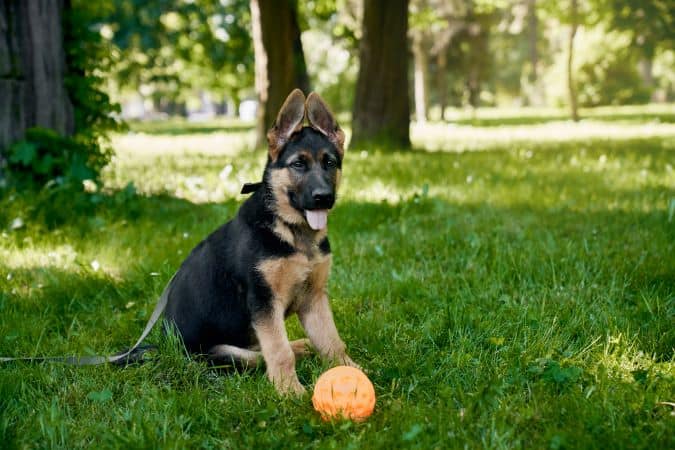 Pets are marvels. They're our best friends, our cuddly companies, our four-legged burglar alarms. But they also have teeth and claws and maybe even poisonous fangs.
Bottom line? Insurance underwriters don't really like pets of any kind, because even the cutest lap dog can bite a child. Insurers paid out $82 million in claims for dog-related injuries in 2021.3
Already have a pet? Please don't give it up. But if you're looking at the gorgeous German shepherd pup in the pic above and picturing him in a cute little scarf fetching a squeeze ball, I hate to be the one to put the kibosh on that fantasy — but your home insurance will go up, not down.
Consider a Home Security System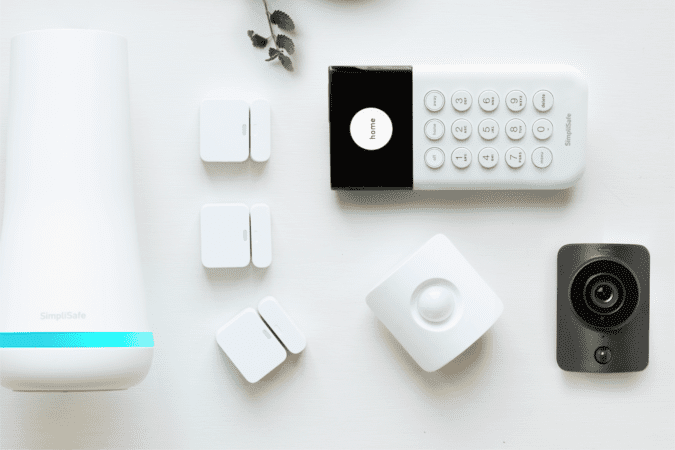 Home security has gotten easy. I clocked myself installing a Cove security system in 10 minutes flat. That's fast!
Seriously, though, investing in a simple, affordable home security system is a surefire way to drive down your home insurance rates.
When I say simple, I mean a wireless hub, a video doorbell, an indoor cam or two, and a few window and entryway sensors. Nothing too fancy or expensive. Together with fire sprinklers and smoke alarms, these are the "protective devices" your insurer asked you about when you were applying for your home insurance quote.
Skipped that section? Now's the time to invest a little. How little? We outfitted a whole home for a hair over $300 with one of our top DIY picks. What did we get in return? The insurance companies we tested all knocked between 4 percent and 14 percent off our monthly premium.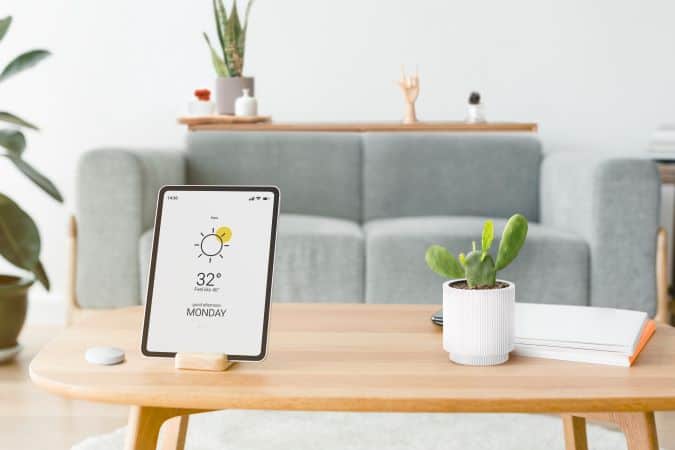 The jury's still out on just how much you'll save with smart plugs, light bulbs, and thermostats, but the initial findings look very promising.4
The idea behind smart home automations is pretty simple: Homes that can sense if you're not around will turn off heating and cooling systems and even lights, reducing energy waste.
For insurers, the benefits are a little different. They're mostly looking for those protective devices we talked about previously: water leak sensors, smoke alarms, smart locks — basically, smart devices that can burglarproof your home or protect it from covered accidents.
All good in theory, but what do the savings actually look like?
When we reviewed Nationwide's homeowners plans, we discovered a whole Smart Home Program with the potential to drop our monthly premium by $50. In other words, you'd pay off your investment in half a year with many of the budget home security systems we've tested.
Did You Know: If you're smarting up your home, then add a carbon monoxide sensor because insurers give discounts on home insurance for those too.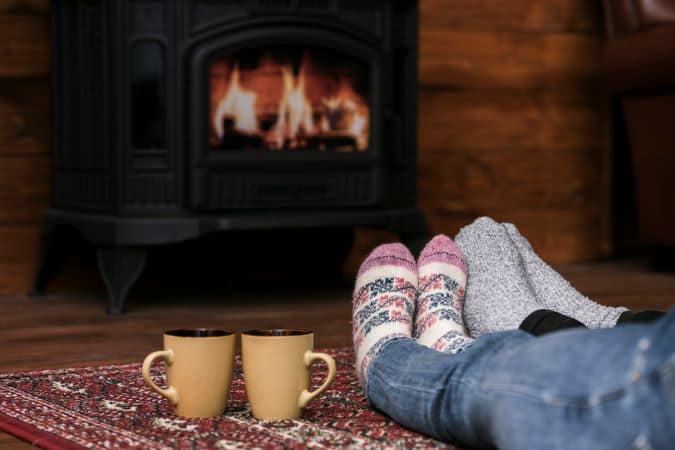 Ah, yes, the crackle of oak wood on a cold winter's night. The glow of rosy, fire-warmed cheeks.
I love my fireplace as much as the next homeowner, but I also know fires account for about 25 percent of insurance claims5 and over a third of those fires are the work of faulty fireplaces. As much as I like lighting a yule log, I understand why my insurer is wary.
If it's a fireplace or the highway for you, then make sure you have a licensed professional install your wood burner. Already have a fireplace? Call in an inspector, get it up to code (if it already isn't), and let your insurance agent know ASAP. You'll start saving on your homeowners policy that way.
Homeowner's Tip: There's nothing quite like burning wood when it's five below outside. But if you're looking for maximum efficiency and minimum pollution, then you'll probably want to go electric.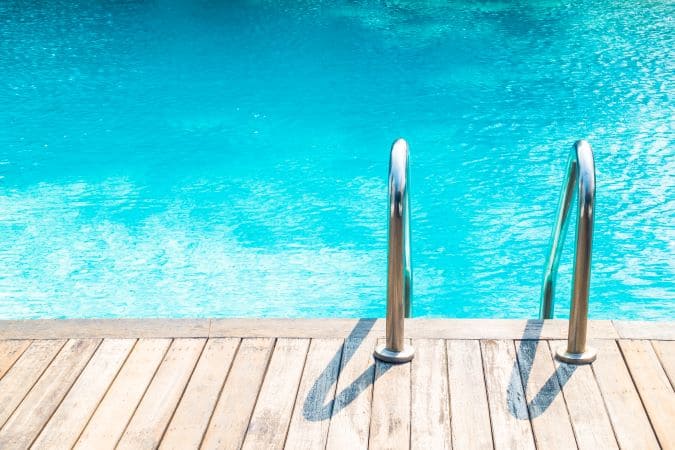 You and your insurance agent see the world in totally different ways. Case in point: swimming pools. Where you see "cool, refreshing respite from the baking heat of a summer day," your insurance company sees "watery accident trap."
They aren't making up hazards just to charge you more. They aren't even natural pessimists. They're realists. According to the U.S. Consumer Product Safety Commission, the latest data shows that Americans see over 3,000 hospitalizations from swimming pool and spa accidents per year.6
But you can have your pool and save on it, too. Putting up a fence with a solid, self-locking gate will make your insurer happy. So happy they may even lower your insurance premium.
FYI: When it's time to remodel, we all have our own ideas of what looks good. But not all home improvements will "improve" your home insurance rate. A winding staircase, for example, may look great on the drawing board, but in real life, curving steps cause more slips, which is guaranteed to throw a monkey wrench in your campaign to lower your insurance bills.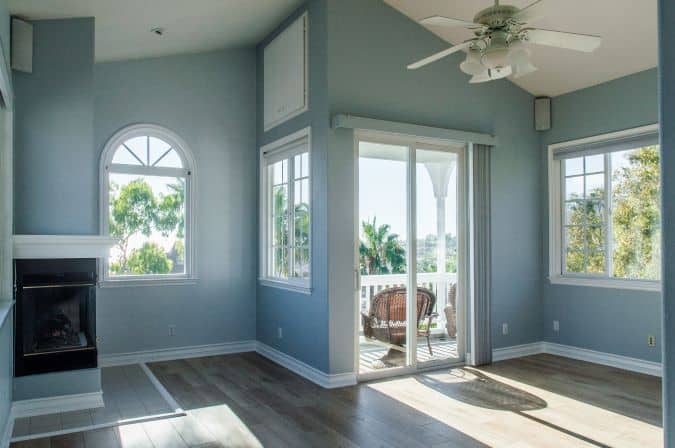 Installing fire-resistant windows is one way California homeowners in wildfire-prone areas are lowering their home insurance rates.
But fending off wildfires isn't the only reason to invest in stronger glass. Wind and hail caused a whopping 45 percent of the damage paid out in home insurance claims in 2020.
The good news? Retrofitting your windows could earn you up to 15 percent off your current home insurance rate. The not-so-good news? Impact-resistant glass is expensive. (You're looking at anywhere between $4,000 and $14,000 to finish the project.) Don't plan on recouping your window expenses on home insurance credits alone.
That said, the kind of tempered glass that can stand up to extreme heat and wind will also make your house much more energy-efficient and comfortable. In some states — notably California — you can also score serious rebates on new Energy Star–certified windows.
Bottom line? Consider your window upgrade a long-term investment that will make a big difference to your quality of life and keep you a lot safer in extreme weather (and against would-be thieves) with a nice cherry on top — a lower monthly insurance bill.
Did You Know: Double-pane windows alone may not be enough to keep a burglar out. Impact-resistant windows, on the other hand, are a lot tougher to break. Combine storm-proof glass with ground-floor window sensors and your home is now a castle.
Redo the Electrics and Plumbing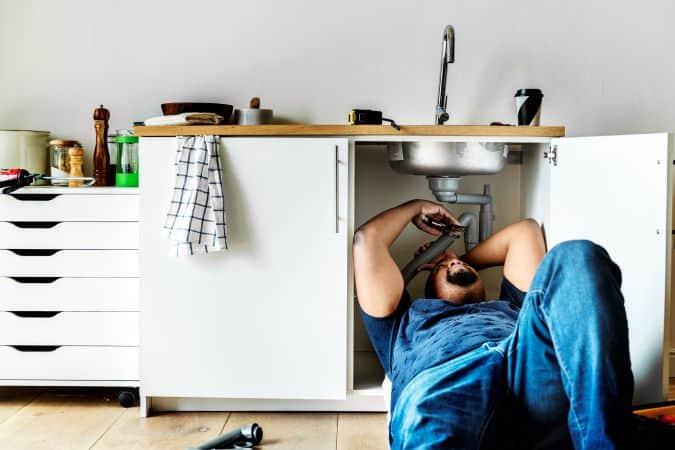 If you can remember the first time you laid eyes on your insurance policy or got your first quote, then you'll remember all those questions your provider asked about fixtures, wiring, and pipes.
Insurers want specifics because the quality of your electrical wiring and plumbing can spell the difference between a catastrophic accident (imagine you've got old lead or clay pipes and they crack and flood your walls) and a safe home free of claims for decades.
Understandably, revamping your electric and plumbing systems is a huge project that will cost thousands of dollars. Just like with window upgrades, installing new wires and pipes won't earn you back your investment overnight.
If the budget isn't there, I get it. But you still have options.
If you live in a flood zone, then you can score a nice homeowners discount if you rig up a sump pump with a backup battery. (Florida homeowners looking for quality home insurance plans will want to consider this.) Water leak sensors and water shut-off devices are two other pint-sized home improvements insurers like a lot.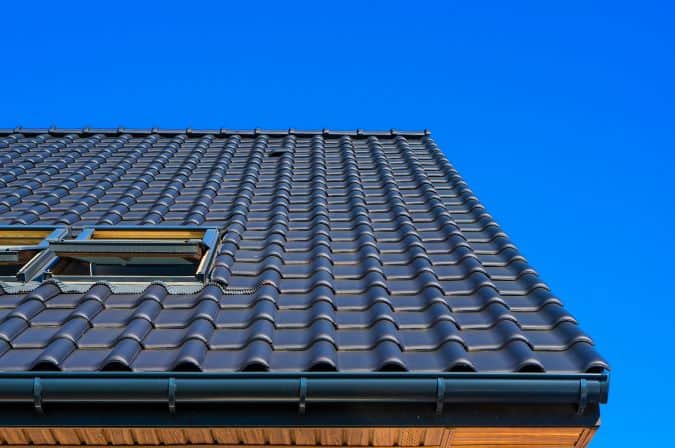 Who wants to climb up on the roof? Not me. But I do it anyway, twice a year. I check the tiles for cracks. I inspect the gutters. I make sure the pigeons haven't come back. (Read all about my feather-studded roofing adventures in my hands-on guide to roof coverage.)
There's a reason I go up there. It's because insurers are very picky when it comes to covering roofs. For every payout they make, they refuse a handful of unsuspecting homeowners who just didn't know a cracked tile or chimney that leads to a flooded living room over time is fully on them.
Do your due diligence. Maintain your roof regularly. (Experts suggest at least once every year or two.) If the laws of physics say it's time for a new roof over your head — roof lifetimes vary wildly depending on what they're made of — you may need to replace yours.
The silver lining is that the better condition your roof is in, the lower your insurance rates. If it's time to rebuild, then some providers — I'm thinking of Nationwide plans and their Better Roof Replacement add-on — will even help you do that.
FYI: I actually do not recommend you climb on your roof, since it can be quite dangerous. Instead, hire a professional who can do the inspection for you. It might cost a couple hundred bucks, but you and your family will have the peace of mind that nobody's getting hurt.