How Do Motion Sensors Operate?
Motion sensors are essentially a security system designed to detect when someone is around or in your home when they should not be. It relies on technologies to sense movement in a given area where the sensor is installed. Once that sensor is tripped, the light floods that vicinity and illuminates anyone and anything in the area. There are many different types of motion sensors used to detect movement:
Brand

URPOWER Solar Lights

LEONLITE 20w Dual Head Security Light

Litom Solar Lights

Ring Spotlight

Mr Beams MB360

Fulcrum LIGHT IT 20031-101

Price

26(pack of 4)

/per

40

/per

55(pack of 4)

/per

199

/per

15

/per

17

/per

Luminance

LED

LED

LED

LED

LED

LED

Motion Detection Range

30ft

Brightness Level

40 lumens

1600 lumens

526 lumens

N/A

140 lumens

42 lumens

Source Of Power
Solar - charges 1000mAh battery - 10hrs of illumination
Hardwired
Solar - batteries last up to 2 years
Hardwired, battery, or solar options
Battery - 9-12 months
Battery
Amazon Rating

4.5/5 - > 1,200 reviews

4.5/5 - > 700 reviews

4.5/5 - > 4,200 reviews

N/A

4.5/5 - > 6,000 reviews

4/5 - > 1,900 reviews

Pros

Light stays on for 20 seconds once movement stops. Comes in a pack of 4, perfect for long walkways.

Very bright LED lights save on electricity costs over its lifetime, fully adjustable light heads that can be pointed in nearly any direction.

Excellent LED performance powered by solar, lights up a wide area with LED lights on the sides and front of item

This product offering from Ring offers bright LED lighting with motion detection, live view through its 1080p camera, and alarm siren rated at 110 decibels.

Very easy to set up with its wireless installation. Battery life is long, and provides good amount of light.

Photocell technology prevents lights being turned on in the daytime.

Cons

Must be placed somewhere that light can hit it, light only points straight down. Limited useful applications.

Hardwired installation only.

Must be placed in an area with direct sunlight to charge the battery

Very expensive, lots of bells and whistles that may not be needed by most people.

Does not light up a wide area due to single light setup.

Not very bright for outdoor areas

Best For

Small businesses that have long walkways around the building or alleyways.

Small businesses and homes with large properties that would benefit from the bright lights and wide motion detection range.

Sunny areas to take full advantage of the solar charging batteries

Small businesses and techies wanting the latest technology and an all-in-solution for their outdoor security needs.

Households wanting motion activated lighting around their house with easy setup and basic no need for advanced features.

Homes with lots of closets or narrow entry ways that just need a bit of light.
Learn About the Types of Motion Sensor Lights with This Complete Guide
There are two types of motion sensor lights, indoor installations and outdoor installations. And as you could guess, there are pros and cons of each.
Indoor Motion Sensor Lights
Indoor motion sensor lights will provide you with a convenience factor you won't experience with traditional lighting because with motion sensor lighting your lights will come on automatically. That means if it's dark or if you have your hands full, you won't have to find or manually switch on the lights. Indoor motion sensor lights will also help you save on your utility bill because you won't be leaving your lights on all the time, they will only be on while you're actually in the room. You will also love automatic lights, especially at night, because if you have to get up and go to the bathroom, you won't have to fumble around in the dark to turn on the light.
However, there are also a few negatives that come with indoor motion sensing lights. For example, they will come on even when you don't want them to, such as at night when you might not want to wake someone else up. They will also, at times, turn off when you don't want them to such as when you're are sitting still and reading, etc. However, with most motion sensing lights you can adjust the on/off timer.
Outdoor Motion Sensor Lights
Outdoor motion sensor lighting will make your home much more secure than it would be if you didn't have them, especially if you use them in conjunction with a security camera. In addition, they can also help you keep pests out of your yard and away from your trash cans. However, just like anything else, there are some negatives that come with them as well. For example, depending on the product you buy, it can sometimes be triggered by anything that moves such as when it is installed anywhere near a street or if you have pets, etc. So make sure you do your homework before buying any given outdoor motion sensor lighting. It's better to spend the money upfront for one that doesn't continually trigger for things you don't want them to rather than find you've purchased something that is triggered at every little movement. This will not only frustrate you, but it could also be very frustrating to your neighbors as well.
Motion Sensor Lights with Camera
You will frequently find motion sensor lights included with many home security camera packages. These motion sensor lights also come as part of the security camera or as a standalone feature. This type of motion sensor light/camera is particularly attractive because you will not only have the motion detecting light as a deterrent, but you will also have the camera as a deterrent as well. Also, with an included camera option, you will have a video recording (usually in real-time) so you can see what's happening on your property or in your home at all times. Most of today's security cameras and home security systems have an app that comes with their equipment packages that you can use to monitor, access, and control your entire security system and home automation features.
Installing Motion Sensor Lights at Home
Every motion sensor light will come with its own set of instructions which users should become familiar with. Because each device will function differently, it'll benefit you to know exactly how yours works and where to strategically place your device for optimal results.
Bear in mind that motion sensor lights are not error-proof. These lights may still go off even if there is no intruder in the area. There are many factors that could cause false alarms, such as electrical failures, poor application, lightning, power surges, bad equipment, or simply user error. If there are animals or wind blowing around foliage, that could also trigger the light to go off.
While they are not error-proof, there are definitely measures you can take to maximize its effectiveness and prevent false alarms. Reading the instructions is a great first step to take, and then consider the following installation tips:
Install your sensors in areas where people have to walk through. An intruder will trip the sensor regardless of where they are headed if you place your motion sensor light on a popular path. Usually, these paths are in front of doors such as your front/back doors, patio door, or garage door. With that in mind, it may be wise to install your motion sensor lights in these areas as applicable.
Keep your device 10-15 feet away from heating vents or areas where the sunlight may shine in. The motion sensor light may give a false alarm if it senses a drastic change in temperature.
Remember that most motion sensors cover between 50-80 feet. You'll want to install your sensor lights accordingly, in paths intruders are likely to take/areas where they are most likely to enter.
Things to Consider when Shopping for Motion Sensor Lights
The options are endless when it comes to shopping for motion sensor lights. This guide is designed to help you find one that best fits your lifestyle and budget. Quickly review the different features worth considering when purchasing a motion sensor light for your home:
Light Type
Most outdoor lights utilize LED lighting now, to save on electricity and reduce chances of fire due to no heat emittance and lower voltage needs. LED lights can be as bright as regular bulbs, but are often much dimmer. Regular incandescent lights are much brighter, but use more electricity and can get very hot when left on for long periods of time .
Motion Sensor Range
Motion sensors can have a range of several feet to nearly a 100 ft, with a detection angle of 100° up to 270°. If you don't want the lights turning on for things in the distance, and just want them to turn on at a door way, then a motion sensor light with a shorter range and narrow detection angle will meet your needs. If you want to scare off potential intruders on your property, then one of the flood lights with a range of 70ft and wider detection is what you want.
Luminance
As described above, lights can vary greatly in their brightness. Luminance levels will let you know how bright a light actually is. LED lights can vary from as little as 42 lumens, enough to adequately see your keys right in front of a doorway, up to 3,400 lumens that'll flood a large area with bright light. The brighter the light, the easier to see intruders or wandering animals, as well as scare them off.
Power Source
For ease of installation, battery powered is ideal. Most motion sensor lights that are very bright will require hardwiring though. Most houses will have wiring done for pre-installed outdoor lighting, but if yours doesn't, then you may want to consider a battery powered option to avoid a headache and running wires through walls.
Battery Powered Motion Sensor Lights
Battery powered motion sensor lighting can be found on indoor and outdoor lighting options. These use rechargeable batteries as a power source and, therefore, don't require any wiring. Most battery powered motion sensor lights just use regular alkaline batteries that you can buy anywhere, so there's no requirement to purchase special batteries for them. And, fortunately, the batteries for them will last about a year based on 8-10 activations per day. Of course, if your lights are in a high traffic area, then your batteries aren't going to last as long.
Solar Powered Motion Sensor Lights
Solar powered motion sensor lights are just that…powered by a solar pack. These are very easy to install and use because there's no wiring involved and since it's solar powered, it can give you light even when there's a power outage assuming there's enough solar power stored for use. Most solar powered lights use LED bulbs which don't need to be replaced very often, if ever.
However, there are a few negatives that come with solar powered motion sensor lighting. For example, the initial investment will be higher than traditional motion sensor lights, there aren't many solar options on the market at this time, they won't work without sunlight, and the rechargeable batteries will need to be replaced every few years. Therefore, you need to keep in mind that if you live in an area that doesn't get much sun, then a solar powered motion sensor lighting system might not be the best way to go. Additionally, if your mounting location doesn't get direct sunlight, then again, a solar powered motion sensor lighting system might not be your best bet. Most solar powered lights require about 6-8 hours of sunlight every day if you want them to work properly. So if you live in Florida or another sunny state, then go for it. However, if you live in an area like Seattle, for example, you might want to consider another option.
Hardwired Motion Sensor Lights
Hardwired motion sensor lighting is the most commonly found source of power for this type of lighting. A hardwired motion sensor light is simply hardwired into your home's existing wiring. This might sound a bit difficult; however, most systems come with step-by-step instructions and/or videos you can use. Or, if you're not comfortable doing the install yourself, it's a pretty simple process which doesn't cost much to contract out.
Manual and Automatic Motion Sensing Light Functionalities
There are two functionalities of motion sensor lighting. The first one works just like a traditional light switch where you can manually flip the switch once to use the "always on" feature. The purpose of this is so that you can still use the motion sensor lighting like a non-motion sensor light when you need the lights in any given area to stay on at all times, even when there's no motion such as at night if you prefer to leave your lights on all night long.
The second motion sensor option is an automatic motion sensor lighting which comes on automatically whenever motion is detected. To use this functionality, you simply double flip the switch to engage the automatic motion sensing lighting option.
Suggested Uses for Motion Sensor Lights
The following places are some suggested use ideas for motion sensor lighting using either a wired or wireless option depending on the application.
Front and back door
Front and backyard
Dark hidden areas around your house
Navigating icy driveways and sidewalks
Closets and pantries
Sheds and outbuildings
Stairwells
Barns and paddocks
Greenhouse
Gazebo
Boathouses
Boat and fishing docks
Cabins, RV's, and tents
Pool areas
Treehouses
She-sheds
Outdoor gardens (to help keep pests away)
Questions to Ask Before Buying Motion Sensor Lighting
There are really only a few things to consider before making your lighting purchase; however, there are a few not so obvious factors that many people do not consider before they buy their lighting system. For example:
Is the unit equipped to work regardless of power surges? If so, up to how many volts?
Does it come with a manual override and auto-reset feature that will guarantee it will continue to work regardless of any power surges?
Should you consider a traditional range unit or one with 360 degrees of motion?
If it's an outdoor unit, is it waterproof, non-corrosive, and can it handle extreme temperatures and still function properly?
What is it's weatherproof rating?
Does it come with RF immunity?
How long will the light stay on per each occurrence? Most people set their motion detection lights so they will stay on for about one to two minutes.
Can this unit be used behind glass?
Does it come with an easy to mount junction wall or box?
Does the photocell work consistently?
Does it come with an extension cable?
Can it be installed in a damp location?
Is any given light or brand prone to flickering or buzzing?
Not all of the above questions and issues will relate to every installation; therefore, it's best to think about each of those questions along with determining which must-have features you want, this will make it easier for you to make an educated decision about which particular motion sensor lighting package is right for you and your budget.
Does a Motion Sensor Light Need to Be Cleaned?
Yes, you do need to clean your motion sensor lights when they get dirty. If you don't, the sensor will not be able to detect movement.
Will a Power Outage Affect My Motion Sensor Lighting?
The short answer is…it could. Sometimes if a power interruption or power surge occurs, it could accidentally flip the light switches or breakers. This will cause the lights to stay on or off all the time. When this happens, all you have to do is reset them. You can do this by turning off the power supply for approximately 30 seconds, making sure there's no motion around the sensor during that time. Then you can turn the power back on then test it to make sure it is working. If motion occurred within range of the sensor during this time, you will have to repeat the process.
What About Nuisance Activations?
Nuisance activations happen when your motion sensing light detects blowing tree limbs, a vehicle driving by, etc. which will trip the light when you do not want it to. These are not only providing you with false alarms so-to-speak, but they can also be annoying to your neighbors.
This issue can be easily resolved by simply adjusting the distance-range and aiming the sensor to where it will limit its field of vision. In addition, you could also narrow the light's field of vision even more by using tape to cover a portion of the lens to narrow its side-to-side field of view.
What's Next?
Your best bet when performing your research and before buying a motion sensor lighting package is to determine the important "must-have" features of such lighting. For example, as we discussed above, the detection zone of that lighting (the area where the motion sensor can actually detect movement), the motion sensors range (how far can the motion sensor detect movement), the brightness of the bulbs (LED lights are the preferred bulbs because they put off a lot of light without using much electricity), and the power source (do you want a hardwired system, rechargeable batteries, or a solar powered option).
If you think about your particular needs, your installation and detection zones, and how you will be using your motion detection lighting, consider the not so obvious questions we talked about above, then couple that with finding a quality system that doesn't frustrate you (or your neighbors), you should end up with motion sensor lighting that will last you for years to come, if not a lifetime.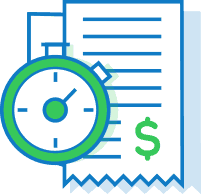 Conclusion
---
The motion sensor light you choose for your residence will depend on your lifestyle and budget. Luckily, installing one should take no more than a weekend's time at most, and will help to discourage thieves and trespassers from entering your property. It's definitely a project worth taking on to protect your home and family. Spend some time reviewing the different motion sensor lights we've outlined here and give one of them a go! Safety is key to a happy home.