Motion Sensor Lights Buying Guide
How Do Motion Sensors Operate?
Motion sensors are essentially a security system designed to detect when someone is around or in your home when they should not be. It relies on technologies to sense movement in a given area where the sensor is installed. Once that sensor is tripped, the light floods that vicinity and illuminates anyone and anything in the area. There are many different types of motion sensors used to detect movement:
Installing Motion Sensor Lights at Home
Every motion sensor light will come with its own set of instructions which users should become familiar with. Because each device will function differently, it'll benefit you to know exactly how yours works and where to strategically place your device for optimal results.
Bear in mind that motion sensor lights are not error-proof. These lights may still go off even if there is no intruder in the area. There are many factors that could cause false alarms, such as electrical failures, poor application, lightning, power surges, bad equipment, or simply user error. If there are animals or wind blowing around foliage, that could also trigger the light to go off.
While they are not error-proof, there are definitely measures you can take to maximize its effectiveness and prevent false alarms. Reading the instructions is a great first step to take, and then consider the following installation tips:
Install your sensors in areas where people have to walk through. An intruder will trip the sensor regardless of where they are headed if you place your motion sensor light on a popular path. Usually, these paths are in front of doors such as your front/back doors, patio door, or garage door. With that in mind, it may be wise to install your motion sensor lights in these areas as applicable.
Keep your device 10-15 feet away from heating vents or areas where the sunlight may shine in. The motion sensor light may give a false alarm if it senses a drastic change in temperature.
Remember that most motion sensors cover between 50-80 feet. You'll want to install your sensor lights accordingly, in paths intruders are likely to take/areas where they are most likely to enter.
Things to Consider when Shopping for Motion Sensor Lights
The options are endless when it comes to shopping for motion sensor lights. This guide is designed to help you find one that best fits your lifestyle and budget. Quickly review the different features worth considering when purchasing a motion sensor light for your home:
Light Type – Most outdoor lights utilize LED lighting now, to save on electricity and reduce chances of fire due to no heat emittance and lower voltage needs. LED lights can be as bright as regular bulbs, but are often much dimmer. Regular incandescent lights are much brighter, but use more electricity and can get very hot when left on for long periods of time .
Motion Sensor Range – Motion sensors can have a range of several feet to nearly a 100 ft, with a detection angle of 100° up to 270°. If you don't want the lights turning on for things in the distance, and just want them to turn on at a door way, then a motion sensor light with a shorter range and narrow detection angle will meet your needs. If you want to scare off potential intruders on your property, then one of the flood lights with a range of 70ft and wider detection is what you want.
Luminance – As described above, lights can vary greatly in their brightness. Luminance levels will let you know how bright a light actually is. LED lights can vary from as little as 42 lumens, enough to adequately see your keys right in front of a doorway, up to 3,400 lumens that'll flood a large area with bright light. The brighter the light, the easier to see intruders or wandering animals, as well as scare them off.
Power Source – For ease of installation, battery powered is ideal. Most motion sensor lights that are very bright will require hardwiring though. Most houses will have wiring done for pre-installed outdoor lighting, but if yours doesn't, then you may want to consider a battery powered option to avoid a headache and running wires through walls.
Brand

URPOWER Solar Lights

LEONLITE 20w Dual Head Security Light

Litom Solar Lights

Ring Spotlight

Mr Beams MB360

Fulcrum LIGHT IT 20031-101

Price

26(pack of 4)

/per

40

/per

55(pack of 4)

/per

199

/per

15

/per

17

/per

Luminance

LED

LED

LED

LED

LED

LED

Motion Detection Range

30ft

Brightness Level

40 lumens

1600 lumens

526 lumens

N/A

140 lumens

42 lumens

Source Of Power
Solar - charges 1000mAh battery - 10hrs of illumination
Hardwired
Solar - batteries last up to 2 years
Hardwired, battery, or solar options
Battery - 9-12 months
Battery
Amazon Rating

4.5/5 - > 1,200 reviews

4.5/5 - > 700 reviews

4.5/5 - > 4,200 reviews

N/A

4.5/5 - > 6,000 reviews

4/5 - > 1,900 reviews

Pros

Light stays on for 20 seconds once movement stops. Comes in a pack of 4, perfect for long walkways.

Very bright LED lights save on electricity costs over its lifetime, fully adjustable light heads that can be pointed in nearly any direction.

Excellent LED performance powered by solar, lights up a wide area with LED lights on the sides and front of item

This product offering from Ring offers bright LED lighting with motion detection, live view through its 1080p camera, and alarm siren rated at 110 decibels.

Very easy to set up with its wireless installation. Battery life is long, and provides good amount of light.

Photocell technology prevents lights being turned on in the daytime.

Cons

Must be placed somewhere that light can hit it, light only points straight down. Limited useful applications.

Hardwired installation only.

Must be placed in an area with direct sunlight to charge the battery

Very expensive, lots of bells and whistles that may not be needed by most people.

Does not light up a wide area due to single light setup.

Not very bright for outdoor areas

Best For

Small businesses that have long walkways around the building or alleyways.

Small businesses and homes with large properties that would benefit from the bright lights and wide motion detection range.

Sunny areas to take full advantage of the solar charging batteries

Small businesses and techies wanting the latest technology and an all-in-solution for their outdoor security needs.

Households wanting motion activated lighting around their house with easy setup and basic no need for advanced features.

Homes with lots of closets or narrow entry ways that just need a bit of light.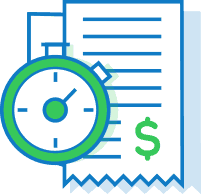 Conclusion
---
The motion sensor light you choose for your residence will depend on your lifestyle and budget. Luckily, installing one should take no more than a weekend's time at most, and will help to discourage thieves and trespassers from entering your property. It's definitely a project worth taking on to protect your home and family. Spend some time reviewing the different motion sensor lights we've outlined here and give one of them a go! Safety is key to a happy home.