What to Look for in a Safe
With so many options out there, it can be overwhelming to pick and choose a safe to buy. Consider the following factors when deciding on which safe is best for you:
Best In Home Safes
After you've decided on what items exactly you're trying to protect at home, you may be able to narrow down your options more efficiently. Do you just need a safe to store and protect important documents? Or are you looking for one that's more hardy and made for gun protection and fire resistance? Our buying guide below is designed to help you find the best device for your needs.
Brand

SentrySafe Fire and Water

Paragon 7775 Safe

SentrySafe HD4100CG

Viking Security Safe VS-50BLX

SentrySafe 0500 Fire Chest

Protex Electronic Wall

Verifi Smart

Price

200

/per

95

/per

67

/per

250

/per

28

/per

180

/per

319

/per

Protection

No elemental resistances

No elemental resistances

Theft resistant, No elemental resistances

Theft resistant, No elemental resistances

Lock Style

Combination lock - four 1" bolts

Digital Keypad or key lock - dual locking bolts

Privacy key lock

Keypad or biometric fingerprint sensor with digital screen, dual locking bolts

Key Lock

Digital Keypad - dual live motorized chrome bolts 3/4" diameter

Biometric lock - FBI certified fingerprint sensor with dual 3/4" locking bolts

Size

Large - 17.8"H x 16.3"L x 19.3"W - 1.23cu ft

Large - 19.5"H x 13.75"L x 13"W - 1.8cu ft

Small - 9.5"H x 12"L x 8"W - .64cu ft

Large - 19.29"H x 12.5"L x 9.25"W - 1.94cu ft

Extra Small - .15 cubic feet

Large - 14"L x 18"H x 3.9"W

Medium - 17.4"L x 7.9"H x 16.1"D - 0.85cu ft

Portability

Not portable, 90lbs, can be bolted to ground.

Not built for portability - 55lbs

Very Portable

Not built for portability - 43lbs

Carrying grips for easy transportation

Not portable - designed to be installed between wall studs 16" apart

Not heavy at 30lbs, but no carrying grips.

Amazon Rating

4/5 - > 850 reviews

3.5/5 - > 550 reviews

4/5 - > 450 reviews

4/5 - > 80 reviews

4/5 - > 500 reviews

4/5 - > 150 reviews

4.5/5 - 200 reviews

Pros

After fire replacement guarantee, large interior for my valuables, great elemental resistance, heavy and hard to steal.

Large area inside to store items and documents.

Built in filing rails, great for storing and organizing lots of documents safely and securely.

Can be bolted into the wall or floor, removable shelves, and carpeted interior gives soft ground for your valuables.

Extra small for easy concealment or transportation.

Securely installed into the wall and locked with 3/4" bolts makes it very hard to break into.

Fast and secure opening with fingerprint sensor, auto locking, tamper alerts, and enough space for several important documents and small valuables.

Cons

Some customer reports of the lock getting stuck.

Not the greatest burglar resistance, user reports of it being relatively easy to break into.

Simple locking mechanism.

No water or fire protection.

If found, could be easily stolen by a thief who could pry it open elsewhere.

No fire or water resistance.

No protection against fire or water, thief could steal the whole safe to pry open elsewhere.

Best For

Travelers and collectors, there is ample room in this safe to keep your valuables and documents safe while you are away for long periods of time.

Individuals needing a large and low cost safe for basic security of personal belongings.

Individuals needing to secure and organize a lot of important documents, that could survive through flooding and fires. Also great for small businesses as a way to safely store taxes and other important business documents.

Elderly who want easy access to a large home safe with a biometric fingerprint sensor, as to remove the need to remember combination lock numbers or risk losing keys.

Families and individuals needing to keep personal documents like SSN, passport, and such like secure in case of a fire, not so much for theft protection.

Single family homes and techies who have the know how to install a wall safe.

Large families that need to keep several identity documents secure like passports, the fingerprint sensor makes it easy for all responsible family members to have access to the safe when needed.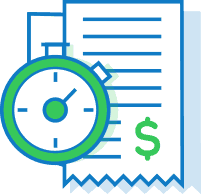 Conclusion
---
In-home safes are essential, especially if you live in an area that is susceptible to break-ins or flooding. A safe gives you peace of mind at all times whether you are home or not, and allows you to keep your important items protected from theft, fire, and water. Depending on your budget and lifestyle, you may choose a simple, affordable safe with basic features to get the job done, or you may invest in something more advanced and secure. Safes with advanced features such as fire resistance, fingerprint scanner, and tamper alerts, for example — are generally more expensive but totally worth the price depending on what you are trying to protect.