If you're a member of the armed services, you know what it means to protect others.
When you return from service, though, you need to protect yourself. That means looking into a home security system as well as homeowners insurance that will cover you should disaster strike. Home insurance is home security, after all.
Here I'm going to take a closer look at USAA — homeowners insurance tailor made for the service member.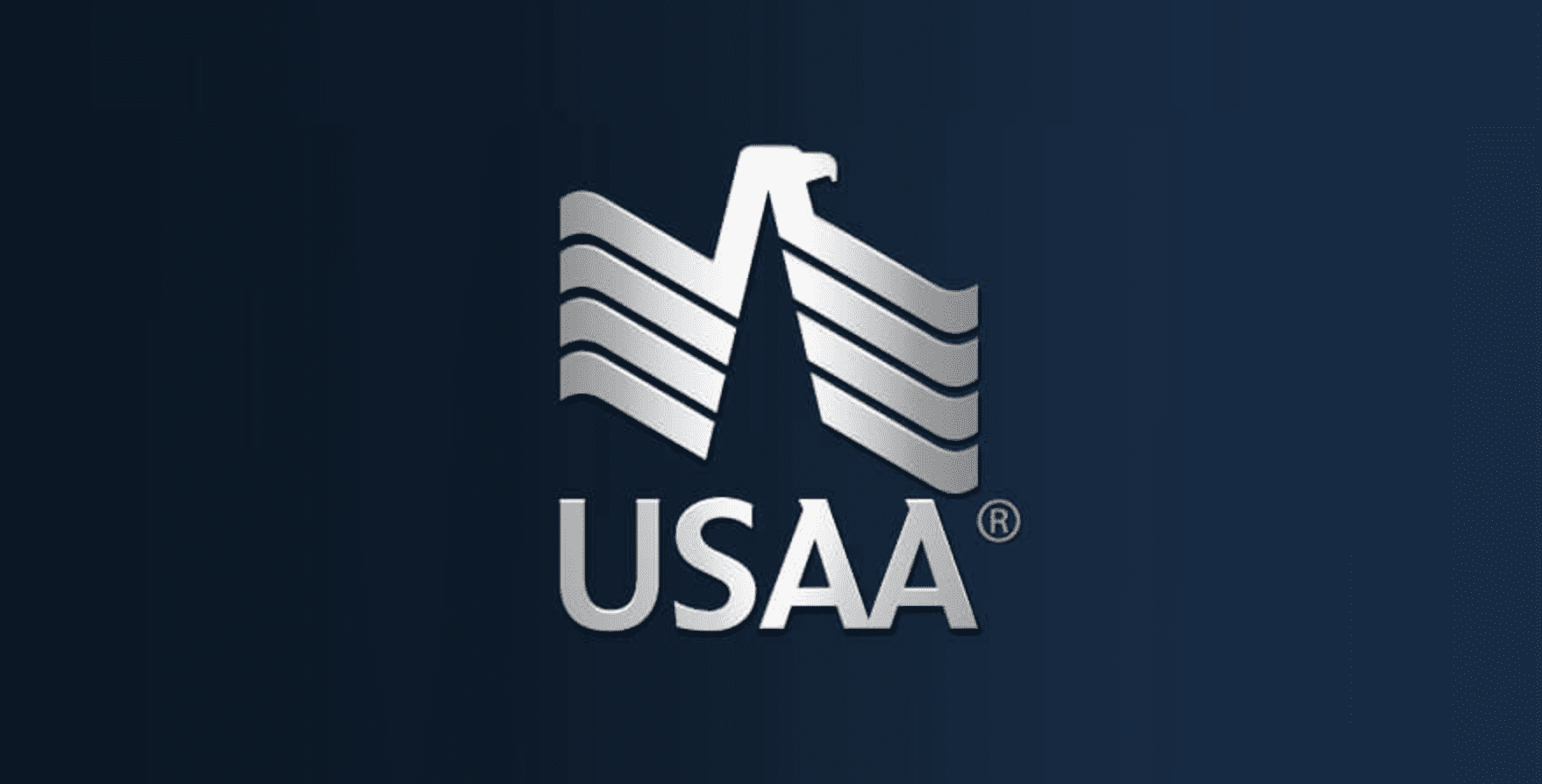 USAA Homeowners Insurance Key Coverages
For folks who are familiar with homeowners insurance, USAA's list of protections won't come as a surprise. If you're not familiar with homeowners insurance, though, you'll be pleased to find out your policy protects beyond your four walls. I go into more detail in my review of USAA, but here's an overview of what a standard policy looks like:
Dwelling: This is what you're usually thinking about when you hear "homeowners insurance." This coverage will protect you if your home is severely damaged by any number of threats.
Pro Tip: If you're new to the homeowners insurance game, be sure you're clear on what your policy does and does not cover. Damage from a hail storm? Sure. Damage from a flood? Not without an additional policy.
Other structures: If your property has a detached garage, a tool shed, a fence, or any other structures, this coverage will protect them.
Personal property: This is the coverage for everything inside your home. Clothing, furniture, electronics, that vase your mother gave you for the holidays that your wife hates — it should all be protected.
Liability: If someone decides to sue you for damages or injury that occurred on your property, your liability coverage will cover most — if not all — of the court costs once your deductible is met.
Medical payments: Similarly, if someone is hurt on your property, this coverage will pay a chunk of their hospital bills.
Living expenses: Uh oh — a tree fell through your roof. Now what? With your living expenses covered, you can be reimbursed for the cost of lodging elsewhere while it's repaired.
As I mentioned earlier: If you're familiar with homeowners insurance, that list will look pretty familiar. What really makes USAA stand out, though, are the additional protections they provide with their standard policies. Let's take a look at those now.
USAA Additional Protections
USAA wants to make sure our military personnel are protected comprehensively, so there are a few add-ons that are included in their standard policies, such as:
Identity theft protection: Identity theft is a huge problem, and affects members of the military disproportionately when compared to the rest of the population.1 With a USAA homeowners insurance policy, you'll get $5,000 worth of protection should your identity become compromised.
Pro Tip: If you're serious about protecting yourself from identity theft, there are services dedicated to preventing it. Read our ID Theft buyers guide for more information.
Home-sharing coverage: Similar to what I discussed in my review of Allstate homeowners insurance, USAA offers protections for those who rent out their property on short-term rental services like Airbnb. If your guests get a little too rambunctious, you should be protected.
Replacement cost coverage: Most homeowners insurance policies that protect your personal property will only reimburse you for the depreciated cost of your possessions that are lost or stolen.
Uniform coverage: As a member of the military, it's likely that your uniform holds a lot of significance for you. If it's ever stolen or damaged, USAA will pay for a replacement without any consideration of your deductible.
Pro Tip: If your belongings are stolen, make sure you reach out to the authorities before contacting your homeowners insurance provider.2 You're going to need the police report.
So now that you have a good idea of what protections you can expect from USAA, it's time to discuss a major factor in selecting which policy is right for you — the price.
USAA Homeowners Insurance Rates
If you're familiar with my other articles on homeowners insurance, you know that I use a representative property to obtain a quote from a provider to get a better idea of the costs and coverages offered. Unfortunately, I can't do that with USAA since they're only available to members of the military. Since your humble home insurance expert was more comfortable with a keyboard than an M4 carbine, we're going to have to rely on research.
Pro Tip: Lots of servicemembers take care of elderly parents or family members. If you're looking for a better way to do that, you might consider our medical alert system buyers guide to help you get a little more peace of mind.
After scouring the internet for information about USAA's prices and coverages, it became pretty apparent that they are one of the more affordable insurers out there. Some of the policies I found were a little on the pricey side, but here's how everything averaged out:
Estimated Monthly Rates By Provider
| Provider | Estimated Monthly Rate |
| --- | --- |
| Allstate | $91.00 |
| State Farm | $110.00 |
| Geico | $123.50 |
| USAA | $126.00 |
| Farmers | $227.00 |
Keep in mind that your mileage may differ. The actual cost of your homeowners insurance policy depends on a myriad number of factors including the size of your home, where it's located, how much it's worth, and the color shirt you're wearing today.3 Okay, I'm kidding about the last one, but you get the point.
USAA Compared to Competitors
How does USAA look when you stack 'em up next to their biggest competitors? From my vantage point — not so bad. Especially when you consider the additional features mentioned above that are included in their standard policies. But I digress. Here's the chart:
USAA's Competition
| | USAA | Geico | Farmers | Allstate | State Farm |
| --- | --- | --- | --- | --- | --- |
| Available in 50 states | Yes | Yes | No | Yes | Yes |
| AM Best Rating | A++ | A++ | A | A+ | A++ |
| Bundle Discounts | Yes | Yes | Yes | Yes | Yes |
| Affordability | Moderate | Affordable | Expensive | Affordable | Moderate |
| Home Security System Discount | Yes | Yes | Yes | Yes | Yes |
| BBB Rating | Not Accredited | A+ | A+ | Not Accredited | Not Accredited |
| Mobile App | Yes | Yes | Yes | Yes | Yes |
So by now you probably have a good idea of what you're purchasing and what it will all cost, but don't get out the checkbook yet. There are a few ways you can get that premium down if you go with USAA — not a ton, but they're still worth consideration.
USAA Deals and Discounts
So while there aren't as many ways to save with USAA as there are with, say, Farmers, it's still worth mentioning that you can knock a few bucks off here and there. Here are the best ways to save with USAA:
Install a home security system: You can lower your premium if you have a functional security system installed in your home.
Limit claims: If you don't make a claim for five years, you'll be entitled to a 10 percent reduction of your premium.
Bundle policies: You can save even more by bundling your policies together through USAA.
That last one is something I want to highlight. Bundling insurance policies through one provider is one way to see significant reductions on your overall insurance bill. So that begs the question — what other types of insurance does USAA offer?
Other Policy Types Offered by USAA
The short answer is a lot. USAA offers a ton of different types of coverage that you might benefit from bundling with your homeowner's insurance policy. These include:
Auto
Motorcycle
Boat
Aviation
Renters
Condo
Landlord
Life
Dental
Vison
Injury
Pet
Travel
Make sure you're doing your research before you bundle, though. It is possible that you could get better rates through different individual providers, but that depends entirely on your specific situation and what you're looking to insure.
That's a lot to digest. We've talked about USAA's coverages, their rates, how they look compared to their competitors, and ways to save money if you select them as your provider. With all of this in mind, you might be asking yourself a pretty simple question: Is all of this worth it?
USAA Overall Value
Again, the short answer is yes. USAA offers comprehensive protections for a very specific population. If you're not in that particular military cohort, this is obviously not the right provider for you. Also, if you're looking for rock-bottom prices, you might want to explore some more affordable options. My review of Allstate, for instance, might be a good place to start.
That said, if you're looking for total coverage, great features, and reasonable prices, USAA might be the provider for you, soldier.
USAA FAQs
Who can purchase a USAA policy?
USAA insurance is available to military members, their spouses, and their children.
How do you file a claim with USAA?
Visiting the website is the easiest way to file a homeowners insurance claim with USAA, or you can call 800-531-USAA to speak with a representative directly.
Is USAA good for homeowners insurance?
If you're a member of the U.S. armed forces, USAA offers comprehensive protection for reasonable prices.
In our research, we found USAA offers complete coverage, as well as some notable add-on features like replacement cost coverage and home-share insurance.
Does USAA offer discounts?
Yes, if you don't make a claim for five years or if you install a home security system, you're eligible to take up to 20 percent off your premium.