A moratorium is when your home insurer stops issuing or updating policies because a natural disaster like a hurricane or wildfire is likely to strike.
Obviously, no one wants to be locked out of a policy that protects their home, their loved ones, and all their possessions. No more than you'd want to get locked out of your home security hub. (Imagine if your living room security camera caught a thief red-handed, but you couldn't alert 911!) Home insurance is home security after all. You need both 24/7.
Still, moratoriums do happen. Say you live in an area prone to hurricanes — Florida homeowners, that's you. Texans with home insurance policies, you too. Right before that tropical storm makes landfall, insurers will issue a period of "binding restriction" or "binding prohibition." In other words, they'll stop issuing new policies or making updates to existing ones.
Pro Tip: Looking for homeowners insurance but not sure where to start? Head over to our 2023 homeowners insurance guide, where you'll find everything you need to know about the policy and provider that's right for you.
Governing bodies like state or local governments don't decide on moratoriums, by the way, although they may recommend them. It's your insurance company that decides, and it's their right to do so.
Now that we understand what a homeowners moratorium is, let's answer the question on everyone's mind: Am I covered when my insurer issues a moratorium?
Am I Still Covered During a Home Insurance Moratorium?
If you already had a policy with a specific provider that has issued a moratorium, then you'll still be covered during the period of binding restriction. Moratoriums do three things:
Existing policyholders will be prevented from making changes to their policy.
Existing policyholders will not be able to switch to another insurer.
Prospective policyholders will not be able to purchase a new policy until the moratorium has expired.
It pays to get your house in order — pun intended — before a storm is beating down on you. It's unlikely you'll be able to purchase additional coverage or protections once disaster is imminent, so don't assume you'll be able to make some eleventh-hour recalibrations. A moratorium could go into effect that will completely prevent last-minute jockeying.
That begs the question: What do typical homeowners insurance policies cover during natural disasters? The answer may surprise you.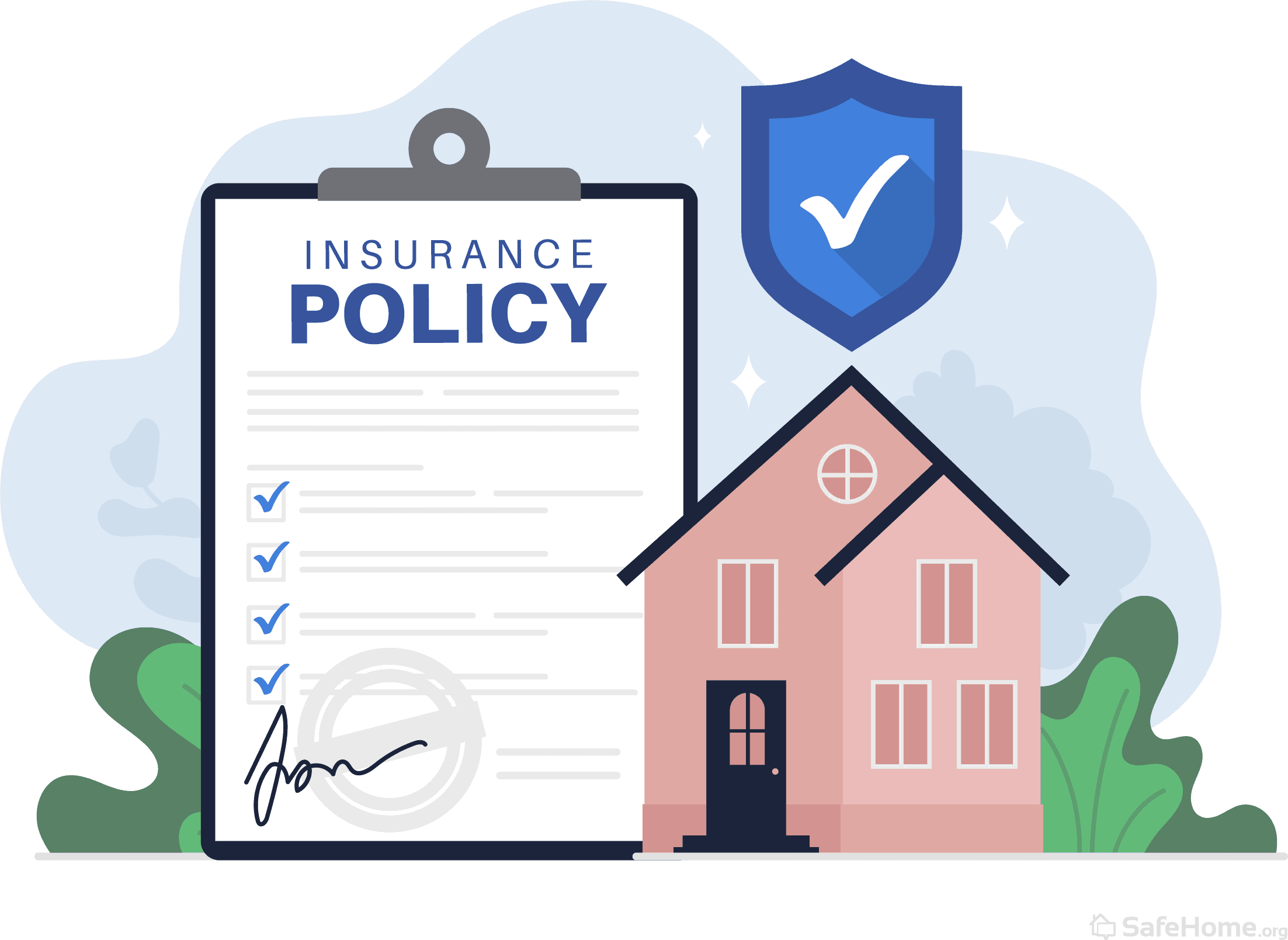 What Is Not Covered During a Natural Disaster?
Rather than discuss what will be covered, it's more important to be aware of what a typical policy won't cover in the event of a natural disaster that necessitated a moratorium.
Earth movements. That includes events such as earthquakes and sinkholes.
Maintenance issues. Anything related to everyday wear-and-tear on your home and its systems will not be covered by homeowners insurance.
Pests and infestations. Damage caused by rodents, insects, or other nuisance species will not be covered by a typical policy.
Mold and rot. This is particularly important when it comes to hurricane-prone properties. Mold and rot from such events will not be covered. You can, however, stay safe from this threat by purchasing additional mold insurance.
Flooding. Water damage from rising tides, breaking levees, or overflowing banks will not be covered by traditional homeowners insurance.
That last one is a doozy, especially if you're facing the threat of a hurricane. If you live in an area prone to them, then it's likely you have to purchase separate flood insurance to secure your mortgage. It never hurts to check before a moratorium goes into effect.
If a moratorium has gone into effect in your area, then there's no need to panic. There are a few things you can do to remain in control of the situation.
How Can I Prepare While a Moratorium Is in Place?
First, review your policy. Ideally you will have done this before the moratorium went into effect, but better late than never. This will give you a good idea of what will and won't be covered during the moratorium, and give you a better idea of how you can best protect yourself and your belongings. Your declarations page is a great starting point.
Pro Tip: Want to cut to the chase and establish a policy with one of our favorite insurers? Check out our Lemonade insurance review. The company offers affordable policies and innovative perks that really make it stand out from the crowd.
The event the moratorium is regarding will inform you on how to prepare. Moratoriums often will go into effect over a hurricane,1 but they can also be issues over wildfires — like those we often see in California2 — or periods of civil unrest. Take measures to keep yourself safe, and, if necessary, start battening down the hatches by trimming tree branches that threaten your roof, securing outdoor furniture, and sealing any wall openings.
You'll also want to update your home inventory. Take photos and videos of your most expensive possessions — electronics, computers, televisions, etc. — and the current condition of your home. If your home is damaged in the moratorium-related event, then that documentation will be helpful in discussions with the insurance company.
Pro Tip: Make sure you document any costs or damages during the event. Having physical or digital receipts will be helpful when working with your insurance company to be made whole again.
With that understood, let's talk about knowing if a moratorium has gone into effect.
How Will I Know If There's a Moratorium in My Area?
Most people won't be aware a moratorium is in place unless they are looking to purchase a new policy or change their plan. If you're already happy with your policy and no changes need to be made, then most insurers won't take the time to communicate that a moratorium has gone into effect. All you'll have to do is sit tight and ride out the storm.
If you find yourself in the unenviable position of needing to purchase homeowners insurance when a moratorium has gone into place, however, then look to independent brokers that deal with multiple providers. They're your best bet in securing a policy before the big one hits. Our review of Geico may be a good place to start.
What Happens If You're Buying a Policy When A Moratorium Goes Into Effect?
It's unlikely this will happen, but it's possible. If you're closing on a new property, the force majeure clause will likely go into effect and put your escrow into a holding pattern, as will the process of securing your new mortgage. If your new home is damaged during the moratorium period, then it will need to be fixed in order to secure a final inspection and appraisal. A headache, we know.
Did You Know:Force majeure is French for "superior force." These clauses are included in contracts to release parties from obligations if situations outside of their control occur. A homeowners insurance moratorium would certainly qualify.
One way to ensure a moratorium won't impact your ability to insure your home is to never cancel an existing policy until a new policy is in place. That will prevent any lapses in coverage or gaps in insurance history, and it will protect you when unexpected things — such as moratoriums — pop up.
One thing to note: If you purchase flood insurance from the National Flood Insurance Program, then you won't be subject to a moratorium. It will, however, take 30 days for your new policy to take effect.
Now that we know what a moratorium is and what will be covered while one is in place, let's talk about getting back to business as usual.
How Long Do Home Insurance Moratoriums Last?
Most of the time, insurance companies will lift the moratorium once the event has passed. In the case of a hurricane — the most likely culprit for a moratorium — the restriction will be lifted after the storm has made landfall, passed through the area, and dissipated.
FYI: You're most likely to experience a hurricane-related home insurance moratorium if you live in Florida. According to NOAA, 40 percent of all hurricanes make landfall in the Sunshine State.3
Other moratorium-triggering events can last for days or even weeks. Earthquakes, for example, may necessitate a homeowners insurance moratorium that won't be lifted until the last aftershock is felt and the dust settles.
Why Do Insurance Companies Issue Moratoriums?
Let's not sugarcoat it: Insurance providers exist to make money. Moratoriums help providers mitigate the financial risks of insuring houses in disaster-prone locales by preventing folks from constantly changing and updating policies based on how the winds blow. Essentially moratoriums are a tool to encourage people to properly insure their homes, even when disaster isn't looming on the horizon.
The best time to purchase a policy is well before disaster strikes, and moratoriums essentially ensure you will. If you're looking for a new policy or to update an existing one, then look at our roundup of the best home insurance providers of 2023. It's a great place to start your search.
Homeowners Insurance Moratorium FAQs
Do I need to do anything if a homeowners insurance moratorium goes into effect?
No. A homeowners insurance moratorium will not impact you unless you are looking to change your policy, secure more coverage, or switch insurance providers during the moratorium period.
How long does a homeowners insurance moratorium typically last?
Homeowners insurance moratoriums are put in place before an event like a hurricane or wildfire and last until the threat has passed. It could be a few days or a few weeks, depending on the situation.
Can I purchase a new policy during a moratorium?
No. If an insurance provider enacts a moratorium, then you will not be able to purchase a policy from that provider. The decision to issue a moratorium is typically company by company, however, so some providers may be operating under a moratorium while others are not.
Can I change my insurance policy during a moratorium?
No. If you hold a policy with a provider, then a moratorium will prevent you from canceling or altering that policy to ensure you carry appropriate insurance regardless of the situation or threat.
Am I still covered during a homeowners insurance moratorium?
Yes. If you already held a policy with a provider that put a moratorium in place, then your policy will be honored in the aftermath of the event. Take inventory of your home and your possessions to ensure a smoother recovery process after the fact.