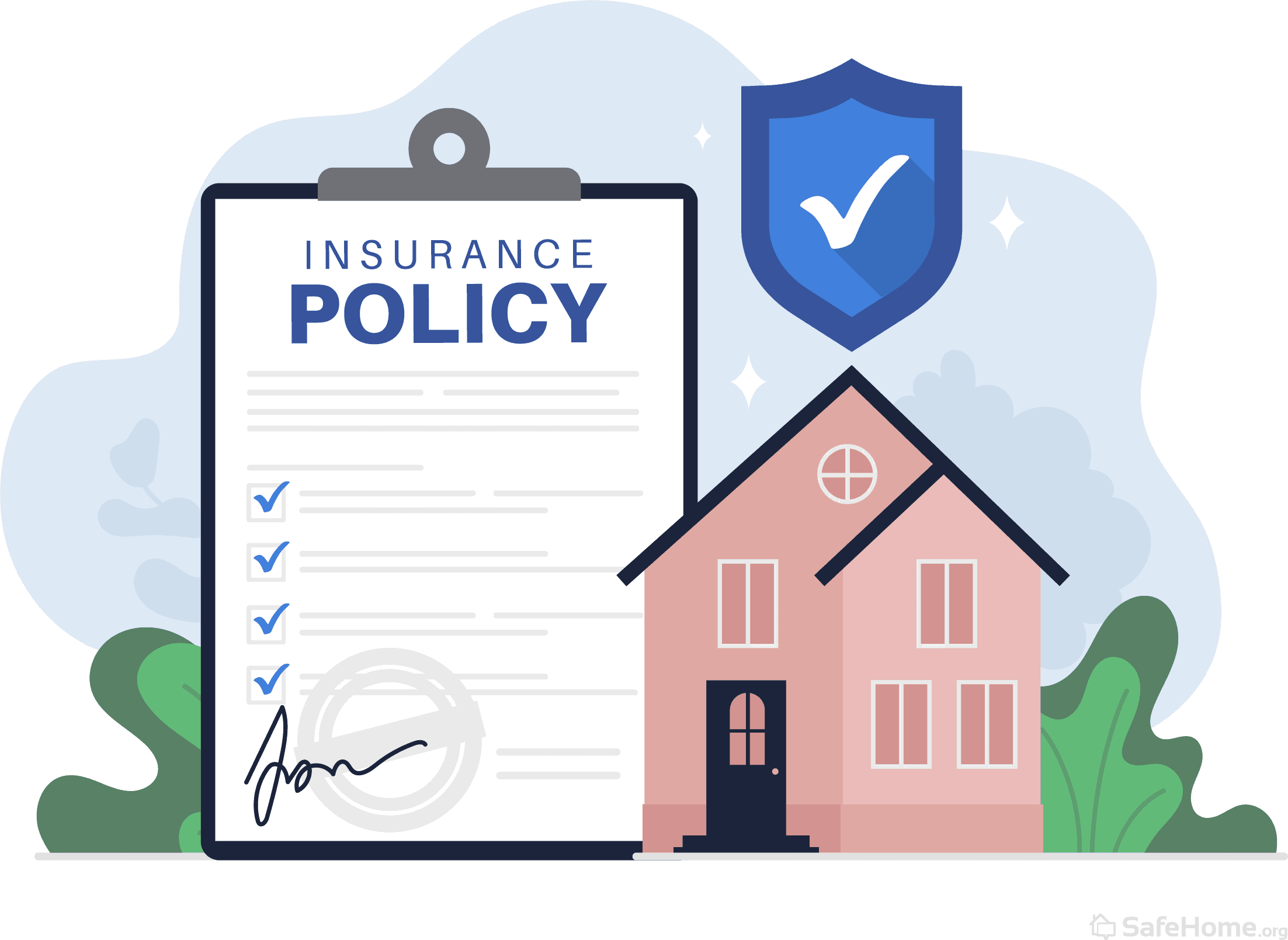 Is bigger really better when it comes to choosing an insurance provider? It's a tricky question. Big insurers definitely have some serious advantages over the smaller fish.
Larger insurance outfits have more customer resources, meaning more agents, service reps, and adjusters. That edge in personnel could theoretically translate to happier customers and quicker payouts, but not always.
The biggest insurers also tend to keep their shelves stocked with more products at better prices. You won't have to go to one company to get your dwelling coverage and somewhere else to get your earthquake insurance. And you're more likely to find tempting bundles and better home insurance deals.
Last but definitely not least, these huge institutions tend to have the highest financial strength ratings. If you ever need them, they have the reserves to cover their claims — unlike companies at the bottom of the insurance barrel, which are never around when their customers come knocking.
But — and this is a huge but — bigger doesn't always mean better. One of the best insurance companies is a young disrupter that has made a lot of folks happy with its fast and friendly service and highly competitive rates. Check out Lemonade insurance plans to see what I'm talking about.
When all is said and done, however, bigger is sometimes what we want — especially when our homes and families' safety are on the line. With that in mind, here are the 10 largest home insurance outfits of 2023, according to the latest market share report from the National Association of Insurance Commissioners.1
Did You Know? When Hurricane Katrina made landfall in southeast Louisiana on Aug. 5, 2005, home insurers lost $8 billion in one day.2
1. State Farm
Market share: 18.4 percent
Premiums written: $22 billion
If someone said "insurance," many of us would say "State Farm" without thinking. State Farm is an insurance giant with close to 20 percent of the U.S. home insurance market, dwarfing its nearest competitor. The "good neighbor" has nearly 60,000 employees with 19,000 agents on the ground, and it earned a solid sixth place in J.D. Power's latest Property Claims Satisfaction Study.3
State Farm is one case in which size and breadth have serious advantages for customers. It has offices everywhere, and its insurance products cover all bases. For a closer look at how its products perform in the field, read my hands-on State Farm insurance review.
State Farm homeowners policies also stand out for the quality of their protections. You get complete possessions and weather coverage right out the gate without any rate bloat, for example, and its home-and-auto bundles are pretty hard to beat. Bottom line? State Farm is the biggest insurer around, and it's also one of the best.
---
2. Allstate
Market share: 8.8 percent
Premiums written: $10.5 billion
A 9 percent market share may seem puny after State Farm, but Allstate is still the second biggest insurer, with about 9,300 agents handling 35 million homeowners policies in all 50 states.
Are the owners of those policies happy with Allstate's home insurance? Allstate earned ninth place (out of 20) in J.D. Power's customer satisfaction survey, so that's a shaky "yes."
Allstate isn't as big as State Farm and its policies tend to be a bit pricier, but it may be right for two segments of the home insurance market in particular: green homeowners and property owners with rental businesses. See how those incentives work in my complete Allstate homeowners review.
FYI: State Farm and Allstate have been around for about the same amount of time. State Farm opened its doors in Bloomington, Indiana, in 1922. Nine years later, in 1931, Allstate set up shop in Northbrook, Illinois, as a branch of the growing Sears Roebuck company.
---
3. Liberty Mutual
Market share: 7 percent
Premiums written: $8.3 billion 
Liberty Mutual has carved out a healthy 7 percent of the U.S. home insurance pie, with 45,000 employees in all 50 states. Despite its much smaller size, Liberty Mutual tied State Farm in customer satisfaction, which is a hugely important metric.
Liberty Mutual wrote its first policy in 1912 — the company has been around longer than State Farm and Allstate — but it isn't exactly old school. Liberty Mutual is a pioneer in video claims, where you can record clips of property damage on your phone and submit them online, cutting out adjuster visits and saving a ton of time.
Liberty Mutual is also big on smart-home incentives, which I had the chance to put to the test when I reviewed Liberty Mutual's homeowners policies. If you just want to compare costs, check out this Liberty Mutual pricing guide.
---
4. USAA
Market share: 6.7 percent
Premiums written: $8 billion
Forget USAA's nearly 7 percent market share for a moment, as well as the fact that it wrote $8 billion in premiums for roughly 13 million customers last year. That earns it fourth place on the "big" list.
Instead, let's focus on customer satisfaction. USAA dominates the insurance market in customer satisfaction, with a Net Promoter Score four times higher than its nearest competitor. Big or not, USAA customers — active military and veterans — love the company and rarely switch teams.
If only USAA's home insurance plans were available to everyone! But, alas, you have to be a military family to apply. If you qualify, USAA offers thorough protections for your home at very reasonable prices, including identity theft protection, smart-home incentives, and home-sharing insurance for military families looking to rent out their homes while they're on duty. Read the whole story in my full USAA review.
Pro Tip: The Net Promoter Score is a popular metric used to predict customer loyalty. Interviewers ask respondents a single question: Would you recommend a company, product, or service to friends, family, or work colleagues?
---
5. Farmers
Market share: 6.4 percent
Premiums written: $7.6 billion
Can you get any bigger than J.K. Simmons? Famous Hollywood spokesmen aside, Farmers is actually quite big, with over 20,000 employees serving over 10 million households across all 50 states. In terms of customer happiness, Farmers is at the very top of the list. The company treats its customers exceptionally well.
What's not to like about this home insurance giant? Very little, although when we reviewed Farmers home insurance policies, we found that they were a few pennies more than the competition. On the other hand, Farmers plans are packed with protections that usually cost extra. Bottom line: If you're shopping for your next home insurance plan, Farmers is definitely worth a gander.
---
6. Travelers
Market share: 4.6 percent
Premiums written: $5.5 billion
Travelers is a hefty player, with nearly 5 percent of the home insurance market and 30,000 employees in 48 states. It has been selling policies forever — since 1864, to be precise, which means Travelers insurance plans were around when Abraham Lincoln was re-elected. Holy cow.
Besides its size, age, and generally competitive homeowners plans, Travelers has one more thing going for it: It's at the vanguard of the "insurtech" movement, offering customers cutting-edge digital tools such as real-time alerts and online claims payouts via a well-designed mobile app.
The only downside to Travelers? Customers haven't been too happy with the service they're getting lately. Tech or no tech, J.D. Power rates Travelers at a below-average 14 out of 20 in customer satisfaction. For a more in-depth look at how we rated Travelers, check out my Travelers insurance review.
Did You Know? A Minnesota banker named James Bolter bought the first Travelers life insurance policy in 1964. It cost two cents and covered him for the walk from the post office to his house.4
---
7. American Family Insurance
Market share: 4.2 percent
Premiums written: $5 billion
American Family is obviously doing something right. It manages nearly 13 million home insurance policies with a staff of about 13,500 employees, and it has been doing it since 1927.
American Family offers some unique add-ons, such as a "diminishing deductible," which drops your deductible by $100 every year you go without a claim, and hidden water damage coverage for those costly leaks you can't see.
The only problem with American Family is availability. It covers only 19 states.
---
8. Nationwide
Market share: 2.9 percent
Premiums written: $3.5 billion 
Nationwide ranks eighth on our list with a hair under 3 percent of the market, but it boasts 25,000 employees in 45 states and the District of Columbia. (Yep, Nationwide isn't exactly nationwide.) What it lacks in reach, though, it makes up for in happy customers. Nationwide is at the top of the pack in customer satisfaction, according to J.D. Power.
When we broke down Nationwide's policies in our hands-on Nationwide review, we found an insurance provider with highly customizable plans and quality protections at better-than-average rates. Unusually, Nationwide's standout protections — extra roof replacement and replacement value possessions coverage — are built into its standard plans.
If you're hunting down online quotes, Nationwide makes it pain-free and, dare I say, enjoyable with a first-rate online quote builder.
FYI: Nationwide was the first home insurance company with an app in the Apple Store. The Nationwide app launched in 2009.
---
9. Chubb
Market share: 2.7 percent
Premiums written: $3.2 billion
Chubb is the second largest commercial insurer in the U.S. after Travelers, but its home insurance policies are popular too.
Like Nationwide, Chubb policies come with a few built-in protections you don't find every day: extended replacement cost coverage and risk consulting, to name two. Add-ons include identity theft and cyber insurance, which plenty of insurers don't take seriously enough.
The flipside to all that protection — including up to $100 million in personal liability coverage — is a significantly higher price tag.
---
10. Progressive
Market share: 1.9 percent
Premiums written: $2.2 billion 
Progressive hit the market as a comparison-shopping engine for auto insurance back in 1995. Then came Flo, and the rest is history. It brings up the rear on our "large insurers" list, but Progressive's home insurance plans are definitely worth checking out.
Despite its smaller size, Progressive offers a ton of insurance products, from identity-theft protection and pet insurance to cheap auto coverage. You name it, Progressive has it. You're also guaranteed to find a competitive price because Progressive works with 13 top underwriters.
Is Progressive's more-of-everything approach for everyone? Not necessarily. When I sat down to review Progressive home insurance, all that variety made it difficult to compare apples to apples, and sometimes left me scratching my head.
---
Final Thoughts
Bigger isn't always better, but in home insurance it usually means more customer resources, better reach, and cheaper products. That doesn't necessarily translate to better service or policies that fit your needs, however, which you absolutely want from any company you'll be using for years.
If you're going to use this year's list of big insurers for anything, don't rely on the numbers alone, which won't tell you the full story.
The links to home insurance reviews and guides on this page will point you to plenty of additional information that will help you choose the right insurance policy for your home. If you want a home insurance refresher, read through our 2023 homeowners insurance buyer's guide.
FAQs
What is the largest home insurance company in the U.S.?
State Farm is currently the largest home insurance company in the U.S., with a nearly 19 percent market share.
How many insurance agents does State Farm have?
State Farm employs 19,000 agents in all 50 states.
Is Nationwide insurance available in all 50 states?
Ironically, no. Nationwide is available in only 45 states and the District of Columbia.
Which home insurance provider scores highest in customer satisfaction?
USAA insurance consistently performs best in customer satisfaction.
Which home insurance company has the best financial strength rating from AM Best?
USAA, Travelers, Chubb, and State Farm all earn an A++ (superior) rating from AM Best.