When you first log on to Lemonade's site, you're immediately going to notice they do things a little differently. Their site is sleek, their language is straightforward, and their quote process is the closest thing to fun we've encountered so far.
Ultimately, Lemonade is looking to take the confusion out of purchasing an insurance policy. For the most part, they use layman's terms for everything — the site is virtually jargon-free — and their AI-based assistant will help you every step of the way in securing and bundling your policies.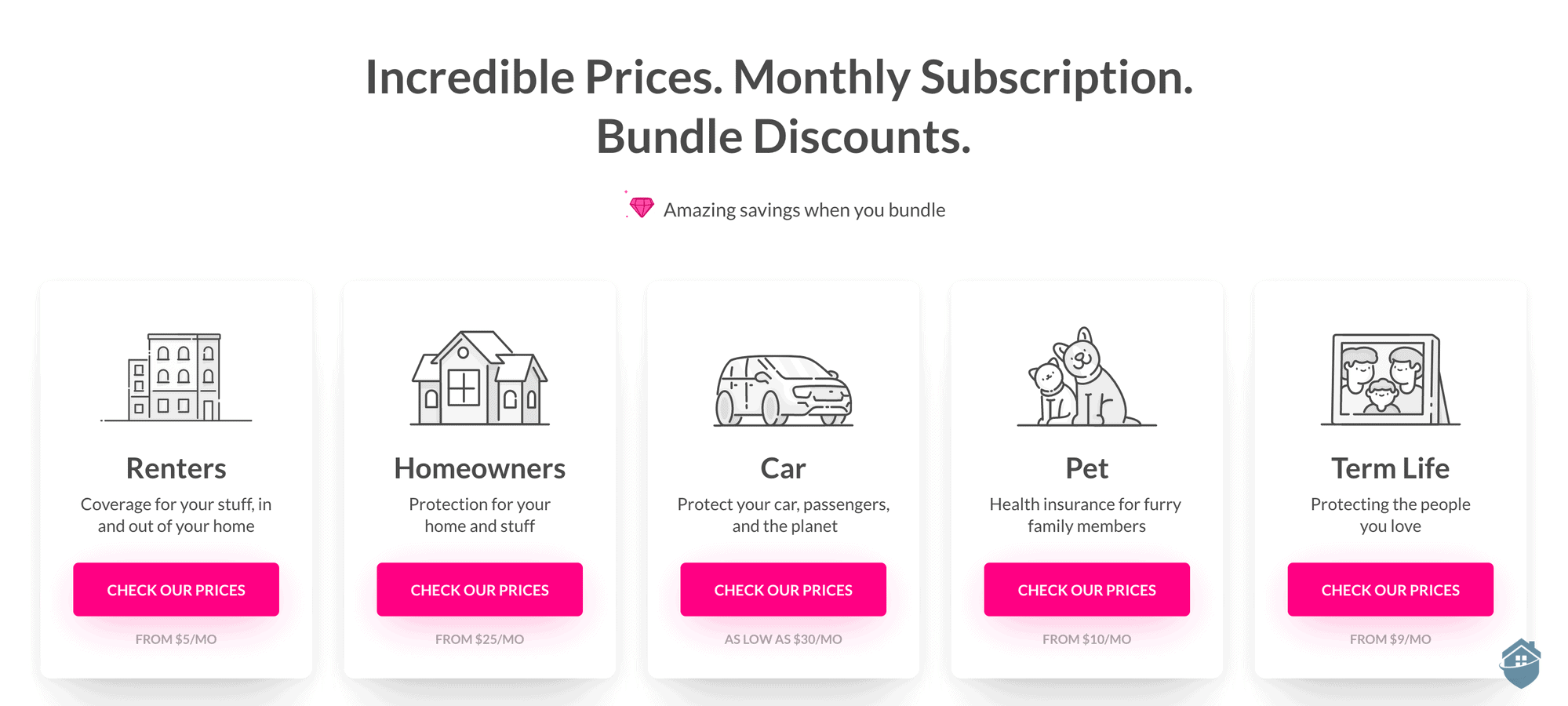 But all these modern trappings mean nothing if the coverages aren't complete and the premiums aren't reasonable. The good news is, when we reviewed Lemonade, we found they offer a great balance of protection and affordability. You can read more on this in our guide to Lemonade's costs and policies, but you're going to save significantly when you bundle your homeowners and auto insurance.
There is one big caveat, though. Right now, Lemonade is only offering auto insurance in Illinois. If their car coverages were a little more widespread, they'd definitely be higher up on this list. That said, the company has plans to expand this coverage to more states. So if you're not from the Land of Lincoln, sit tight. Lemonade will probably be protecting your car soon enough.
Hopefully, this list helps you narrow down your options when considering which provider to bundle homeowners and auto insurance through. If you still think you need a little more information before you make a decision, we've got you covered.