What is Carbon Monoxide?
Carbon monoxide is a toxic gas that is scentless, tasteless, and colorless. Though it may be invisible, it is the biggest cause of death from poisoning in the United States. Carbon monoxide is released into the air when you do burn gasoline, wood, oil, charcoal, propane, and natural gas. When you are outdoors, the health effects aren't as bad, but when you're in a contained space such as a home, RV, or garage, carbon monoxide is dangerous.
Even though you can't sense this toxic gas, your body will definitely react to it if you are experiencing carbon monoxide poisoning. For example, you may feel dizzy, get nauseous and throw up, feel lightheaded, develop a bad headache and even faint. As a result, many people who suffer accidental carbon monoxide poisoning from fuel burning are admitted to the emergency room. If you pass out from this toxic gas, the chances of you dying are a lot higher. Having a carbon monoxide detector installed in your home will help prevent you and your family members from having to go this far. They alert people about high levels of carbon monoxide in the home and help you take the measures needed for safety.
How is a Carbon Monoxide Detector Useful?
If you have a smoke detector at home, you may know that it looks for signs of fires. A carbon monoxide detector works very similarly, except it looks for signs of this toxic gas! If you have a multi-level home, you'll want to install one of these on every level. In the areas where you are more prone to carbon monoxide poisoning such as your kitchen, basement, and garage, you may want to consider installing multiple to be safe.
The specific operations of a carbon monoxide detector will depend on the brand though. These detectors can work with an electrochemical sensor, biomimetic sensor, or metal oxide semiconductor.
Carbon monoxide detectors that operate with an electrochemical sensor are known to be the best of the bunch because they use chemical solutions and electrodes to release currents, which then causes the alarm to go off. On the other hand, biomimetic sensors rely on gels that will change color from absorbing a certain amount of carbon monoxide. Homeowners will have to regularly check up on the color to ensure safety. Lastly, metal oxide semiconductors are equipped with silica chips that send electrical signals to make an alarm go off in the event that your home has high carbon monoxide levels.
What is the Best Carbon Monoxide Detector for You?
There are a plethora of carbon monoxide detectors out there with various features. Some are fancier than others, and you'll have to weigh out the pros and cons and the necessity of each feature for your lifestyle and budget to pick the best one for you. Ultimately, all carbon monoxide detectors are designed to alert you if dangerous levels of carbon monoxide are in your home. Here are some things you will want to consider as you decide on which carbon monoxide detector to buy:
Best Carbon Monoxide Detectors Compared
To help you with your research and narrow down your buying options, we have put together a chart detailing the important specifications of the best carbon monoxide detectors in the market. From simple battery-operated to more advanced devices, you'll be able to see what your best bets are below.
Brand

Nest Protect

Leeo Smart Alert

Kidde KN-COPP-3

First Alert CO400

Kidde Carbon Monoxide Alarm

Halo Smart Smoke and CO Alarm

First Alert CO710

Price

120

/per

50

/per

30

/per

23

/per

25

/per

100

/per

35

/per

Sensor Type

Electrochemical

Listens for your already installed smoke detectors to alert you via the phone app

Electrochemical

Electrochemical

Electrochemical

Electrochemical

Electrochemical

Source Of Power
Battery(10yr life) and Hardwired
Outlet
Battery(6 - 12 months) and Hardwired
Battery(6 - 12 months) and Hardwired
Battery(6-12 months)
Hardwired and Battery(10yr life)
Battery(10yr life)
Additional Functions

Smoke detector, soft night light triggered by walking underneath

Night light

Digital Display

End of alarm life timer, test/silence button

Digital display.

Smoke Detector, night light

Digital display, ambient room temperature, can be wall mounted or on any flat surface

Online Features

App support. Heads up warning from things like burning toast. Can turn off alarm with the app. Ability to sync with other nest alarms and tell you where the problem is when one is set off. Performs 400 safety checks per day to ensure functionality.

App support, sends alert to your phone whenever a smoke detector goes off and provides the number to the nearby first responders. If you do not respond, then the app will call friends and neighbors that you have entered in as emergency contacts.

Updates carbon monoxide readings every 15 seconds to let you know of any changes

None

Updates carbon monoxide readings every 15 seconds to let you know of any changes

App Support - sends alerts when danger is detected and can contact first responders. Silence alarms via the app.

None

Pros

An impressive list of smart features and easy to set up and connect to other Nest products.

Possibly a cheaper way to add smart functionality to your home's smoke detector system, rather than replacing all the detectors you already have.

A good, affordable option with an LCD display.

A straight to the point, no bells and whistles solution to carbon monoxide monitoring.

Free standing, can be placed on any flat surface or hung on the wall.

Uses a red ring of light to visually alert residents. 10 year battery life, excellent smoke, fire, and carbon monoxide sensors.

A clean modern design, very large and easy to read backlit digital display

Cons

The price is very high.

This is NOT a carbon monoxide detector. May not be cost efficient if you only need/have 1-3 detectors in your home.

No advanced smart features like app connectivity.

As basic as they come.

No app connectivity.

Not released out, expected to start shipping December 2017

No app connectivity.

Amazon Rating

4.5/5 - > 5,000 Reviews

4/5 - > 400 reviews

4.5/5 - > 2,000 reviews

4.5/5 - > 500 reviews

4.5/5 - > 2,000 reviews

N/A

4.5/5 - > 60 reviews

Best For

Families and techies wanting a high performing carbon monoxide detector.

Homes with several non-smart detectors already installed.

Anyone on a budget and just wanting basic carbon monoxide detectors.

People who really just want to be alerted when dangerous levels of carbon monoxide are present, and nothing more.

Households that want a simple carbon monoxide detector that doesn't have to be mounted to the wall or ceiling.

New homes that have not had any alarms installed yet, and plans to have a fully automated home.

Elderly who need a larger digital display to read easily.
Carbon Monoxide: Safety Tips
Make sure that you and your family stay safe from carbon monoxide poisoning by keeping your living space well-ventilated. This is key!
Are you a fan of lighting a fire in your fireplace? That's totally okay, as long as it's properly ventilated. To ensure this, make an effort to have your chimney checked every year by a professional.
Cooking on a gas stove — Make sure that the fan vents are on and if you sense there is smoke around you, open the windows temporarily to allow the air to circulate.
Use your gas stove and oven for cooking only, not for heating.
Do not burn charcoal or gas grills inside your home.
If your garage door is closed, don't leave your car idling. If your car's tailpipe is blocked, clear the contents out before turning on the car. This tip is especially handy for those who live where it snows frequently!
Do not cover up vent pipes at home with tape.
After you've properly installed your carbon monoxide detectors, you should also regularly check on them to make sure they are still working properly. This is especially the case if yours are battery-powered.
Let's also quickly go over the different elements that can emit carbon monoxide gas. Remember that it is not only your fireplace, stove, or grill that can release this toxic gas. Other things that can cause this gas to fill your home include:
Fuel-burning water heaters
Ventless space heaters
Pressure washers
Power generators
Non-electric vehicles
Oil-burning furnaces
Chainsaws
Lawnmowers
Snowblowers
Gas clothes dryer
Blocked chimney
Barbeques and hibachi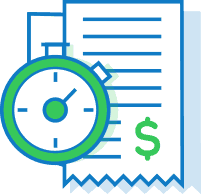 Conclusion
---
Carbon monoxide is emitted when something is burned, and can pose serious health risks. This toxic gas is dangerous to all living things, and inhaling too much of it can cause any person or pet to become ill or die. However, breathing small amounts of carbon monoxide won't be seriously detrimental to your body and health. According to the World Health Organization, as long as your carbon monoxide levels are less than nine parts per million for an eight hour period and below 25 parts per million for a one hour period, you should be fine.
Having a digital carbon monoxide detector is a plus because it will tell you the parts per million in your house, allowing you to closely monitor and keep safe levels. On the other hand, those who rely on non-digital models will hear the alarm go off once the safety threshold is crossed.
In addition to making sure that your home is properly equipped with carbon monoxide detectors, practicing the safety tips as mentioned above will help keep your family members safe.
As far as which device to purchase for (if your your home security system doesn't already have an add-on option), it will depend on a variety of things, such as whether you own or rent your home, what your lifestyle is like, and where you've set your budget. Take some time to evaluate the pros and cons between the best devices as outlined above to make an informed purchasing decision!